---
The elephant and the mahout are both victims of our society's inability to impose a modern sensibility on tradition. The elephant-mahout-temple triumvirate goes far back in our history
The case of the Bellanwila temple elephant Myan Kumara, who was beaten cruelly by its caretakers (mahouts), has gone viral and raised an outcry locally and internationally. According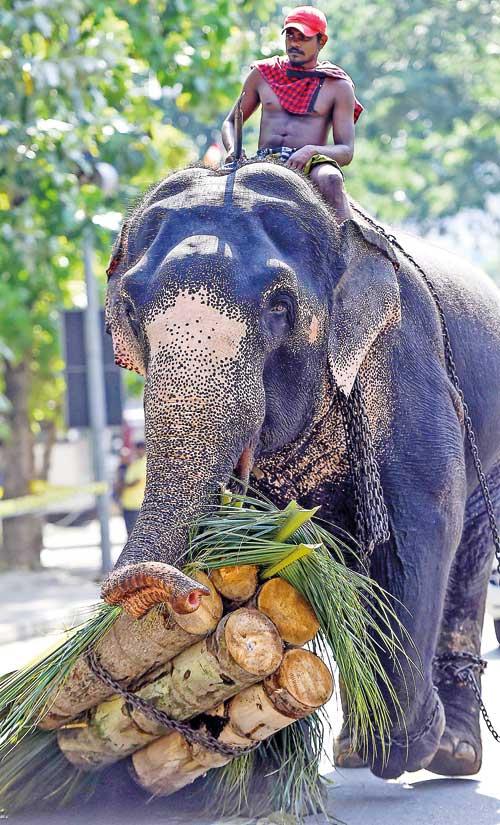 The elephant and the mahout are both victims of our society's inability to impose a modern sensibility on tradition (AFP)
to Dr. Sumith Pilapitiya, a former director general of the Wildlife Department, Sri Lanka still uses 'dominant based training' to train captive elephants, while this field has now evolved towards 'positive reinforcement training' which uses praise and reward to modify behaviour.

It can be argued that our entire socio-economic and political structure is based on dominant based methods, giving a degree of unnecessary high handedness to many service and other relationships.
But, while we naturally sympathise with our animal victims whether they are elephants or dogs, it'd be pertinent to ask why mahouts behave in this way towards their wards.

The elephant and the mahout are both victims of our society's inability to impose a modern sensibility on tradition. The elephant-mahout-temple triumvirate goes far back in our history, indelibly associated with Buddhism.
Modern science has given us a better understanding of elephants than what our ancestors had. But we don't understand or appreciate the mahouts any better. Why are they cruel to their wards? Why is alcohol an invaluable escape mechanism to them from the drudgery of work, just as it is to bus and lorry drivers?
Even within the context of the hallowed and glorified temple rituals and processions, what is their status? Their role within this cultural context is huge. The elephant looms larger than life in the sanctified imagination. It carries the relics in a casket, dressed magnificently. The elephant is the star while the mahout is just the man with the bull hook. Does anyone remember the mahout? What are his rewards for all the labour of managing the largest mammal on earth?

Cruelty can get institutionalised just as much as piety. Think of the policeman who feels duti-bound to drag a man out of a police cell and beat him mercilessly (sometimes to death) because he thinks this is the best way to 'correct' someone, or because he can't come to terms with his own grievances and must vent his rage on the nearest available victim. It is also a crude display of his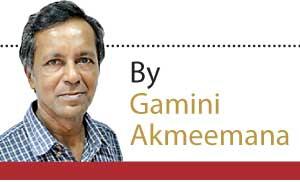 own omnipotence as a representative of the law.
The mahout's psychological profile within the temple context is somewhat similar to that policeman's. The elephant is not just his ward, but his prisoner. He can unleash his power on the beast, thereby overcoming his somewhat humiliating social circumstances (caste, low pay, no upward social mobility) with an omnipotent display of power by maltreating the elephant.

But he is as much the elephant's prisoner. Both are victims of a tradition that keeps them firmly in their places, and the social gap between them is huge. While the temple elephant is venerated, the mahout is a non entity. There is a proverbial saying in Sinhala which compares the temple elephant to the much more lowly working (kota adina) elephant. But the mahout has a card up his sleeve, and it is his secret pleasure to maltreat and humiliate the majestic beast under his control, and he will continue to use it as long as he remains with his present lowly socio-economic status in a fast changing world, and the temples, their spokespersons and our religion-manipulating governments will continue to downplay these 'incidents' as long as we continue to blindly venerate tradition without a thought given to improving the mahout's lot.