---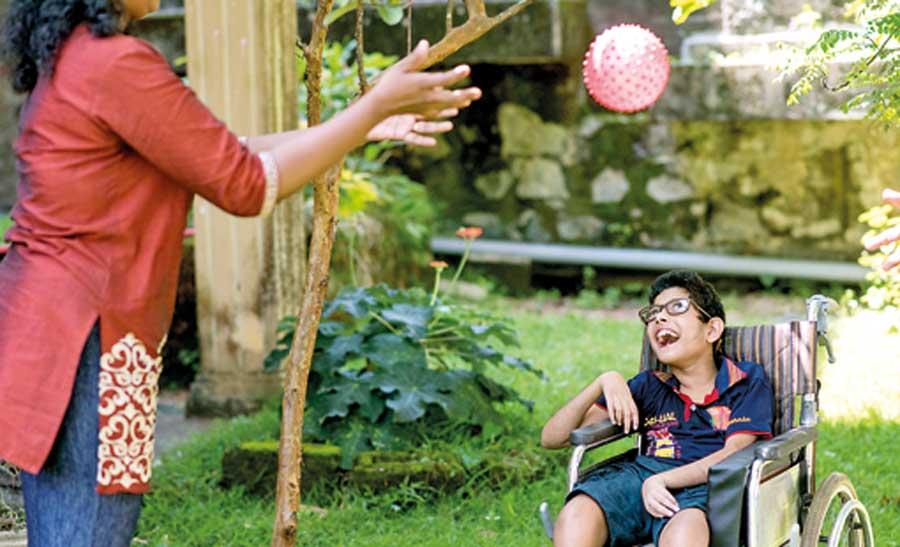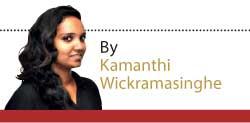 "Being mute is like having your brain gouged out," writes Chandima Rajapatirana as he reflects on being mute for 18 long years. Chandima, fondly known as Chammi was diagnosed with autism at the age of four, but that didn't stop him from learning to communicate. It is a general perception that children categorized as those with 'special needs' are blocked from communicating with the rest of the world.
While this is not always the case, a little bit of effort is all that is needed for them to do wonders. However, the prevailing stigma and discrimination keep parents from taking their children out in public. Cases of such children being ill-treated and bullied by both students and teachers have frequently made headlines. In addition to that, inclusive education to them hasn't been a successful approach in Sri Lanka.
Chammi along with his mother Anoja Rajapatirana set up the E.A.S.E. Foundation to ease the lives of differently-abled individuals.
The E.A.S.E story
As the walked into the E.A.S.E premises, we were greeted by Anoja and Chammi on a Wednesday afternoon. It came in as a surprise when Anoja read out a welcome note written by Chammi to the It read:
"I'm happy to meet you and I'm glad that you're interested in our work."
With that warm and hearty welcome, the sat down for a chat with the power duo behind this inspiring cause.
"We returned to Sri Lanka in 2006 after 34 years in the US," recalled Anoja as she spoke about how it all began. "But back there, the attitude towards autism wasn't that positive."
Deeply dissatisfied with the standard of education in special needs schools, Anoja set out to learn as much as she could about autism. Today, Chammi has beaten all pessimistic projections of his future, as 'presuming competence' was key to his success.
This equipped his mother to educate him and gain a system of communication which enabled him to convey his thoughts and feelings rather fluently.
After 18 years of silence, when Chandima was finally able to communicate Anoja realized it was time to ease the lives of those who seek support through Education, Advocacy, Support and Empowerment. Thus were the beginnings of the Foundation back in September 2007.
Deeply dissatisfied with the standard of education in special needs schools, Anoja set out to learn as much as she could about autism
Facilitated communication approach
"He was 18 when he identified a way of communicating with others and ever since then it has transformed his life," Anoja said quite proudly.
"We spent the last three years at the Facilitated Communication Institute in the US and we were honing our skills to do the training here." Facilitated communication is an approach where a communication partner (facilitator) supports a non-verbal or minimally verbal person (facilitated communication user) to express themselves by pointing to letters on a laptop, an alphabet board or everything in between. The E.A.S.E Foundation is home to many students who need some extra assistance to move forward in life.
"We are not focusing only on children with autism," Anoja further said. "When children come here we take them irrespective of what condition or reports they have and that way we provide a vast array of services. By looking at Chandima's experience we know the importance of communication. Hence we concentrate a lot on those aspects." Making use of his ability to communicate, Chandima has made great strides in writing, where his book – Traveller's Tales: My Journey with Autism was shortlisted for the Gratien Prize in 2015. It now has a Sinhala translation as well. He continues to write, inspiring fellow students at the Foundation to follow his well-guided footsteps.
While having a chat with Chammi we asked him what inspires him to write and his immediate response was that his mind is filled with intense emotions.
"I am easing myself by writing about my life. I am immensely happy about where I am today. My only hope is to have a place of our own."
Empowerment programmes for children and parents
At present, Anoja and Chammi are at a rented space and they have been shifting locations before they based themselves at the Thalahena premises a few years back. "We have been in rented houses right throughout. But both of us want a place of our own where we can have our own freedom," Anoja added.
Anoja trains teachers who are recruited at the Foundation and it's an ongoing process.
"I have three trained teachers and every Friday we meet to discuss the progress of each student. Anoja has brought books on autism and she would discuss each chapter with the teachers and parents. At present, there are 34 students and with the limited staff available, each teacher could only devote limited time for the children per week. "We also have special workshops for parents and teachers," Anoja further said. "We have a support group for parents because when a child is here for two hours, parents will also be here. So Chandima and I would talk to the parents in order to get to know the child better and tailor-make the programme to suit the child. We also go on trips, organize parties where we would invite the siblings as well because that bonding is very important."
Anoja and Chammi also conduct workshops, face interviews as means of breaking stereotypes and putting a dot to false assumptions that people have about differently-abled children and adults. She is also quite particular that they are not called children with special needs because she believes that their needs are similar to everyone else's.
"So why do we have to categorize them as children or adults with special needs," she questions. "When they are being called differently-abled, they are being separated from the rest of the people. Inclusivity needs to take place. There are a couple of companies that are attempting to integrate such individuals into their work but the prevailing stigma has still made it a rather challenging feat. Therefore society needs to change first," Anoja further said.
Through a recently initiated programme titled Jobs for Moms, mothers of these children need not worry about earning an income for their households. "In most instances, their fathers have abandoned them," said Anoja with much concern.
"So through this initiative, we are sewing fabric bags as it also supports the reduction of single-use plastic bags. The mothers sew everything from laundry bags to produce bags." To begin the programme, the Foundation has chosen six mothers who are already working on the project while a few are also being trained. Jobs for Moms is a crowd-funding initiative supported by family as well as old and new friends worldwide who have responded in order to achieve their budgetary goal.
Success stories
During our visit, we also spoke to a few teachers and parents to find out their experiences while being a part of the Foundation. As we walked into one classroom, Thesaja was busy communicating a message to the . He says, "It's nice to meet you," said his teacher, Nehari.
A blessing in disguise
"He couldn't do anything when he came here," recalls Lalitha Jayasinghe, Thesaja's grandmother. "But now he can write and talk well. He understands everything and even goes to Montessori now. The E.A.S.E. Foundation has been a blessing in disguise."
When Chandima was finally able to communicate, Anoja realized it was time to ease the lives of those who seek support
We focus on their skills
Nehari has been at the Foundation for three years and she believes that it was a major learning curve in her life. "We were trained from the Foundation itself. Chammi was quite keen that we were trained properly because we have to adjust according to the needs of each child. Every Friday we have a staff meeting and there we speak about them at an individual level. If we have any tasks to be completed, Chammi and Anoja brief us on them. I see a major improvement in them when compared to how they were when they initially joined. We always believe that every child has some capability. Rather than focusing on their weaknesses we focus on their skills. Therefore we have lesser challenges."
Parents don't like to come out in public
Oshadee was one of the students who were involved in the Foundation's recent collection of poetry titled 'Luhundu Gee'. For her mother Nimali, this is a major achievement. "Initially my daughter could write only two or three words. I never thought that special children could be improved. She used to repeat the same thing but now she's not like that. Most parents don't like to come out in public when they have differently-abled children. They are worried that people will judge them but I had no such fear. I have been to many other places but I didn't see any progress in her. However, if they include their child in a foundation like this, chances are high that they will see some remarkable progress."
We didn't have much hope initially
"I remember how difficult it was to get my son through this gate," recalls Kumudu.
"But now he's ever ready to come here. He gets ready well in advance to come here to study. When the Salawa inferno took place, our house was damaged. But my son was so keen to come for classes that he took away his books first. We didn't have much hopes on seeing any improvement in him but he can even cook now. For the past four years, he has learned a lot."
With as many challenges as well as success stories, Anoja and Chammi strive to pave a brighter future for differently-abled children and adults.
"Never give up and never think we are stupid," Chammi said in his concluding remarks. For one to learn to swim he has to get into the water, similarly for these children to learn, they have to go out in public. His only wish is to have a place of their own as he doesn't want to be a burden to himself, his family or the country.