---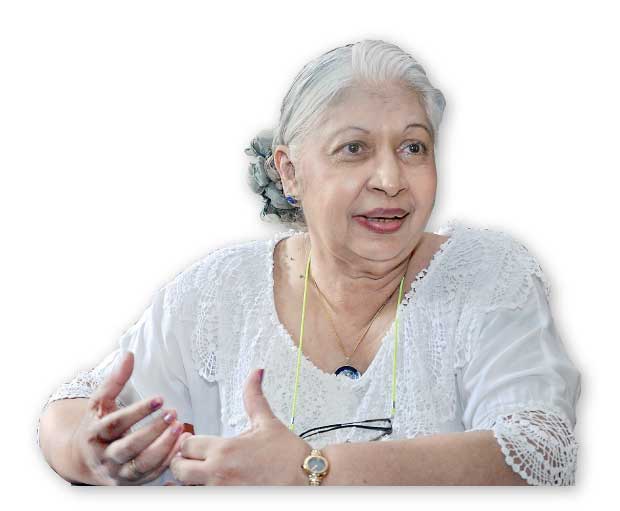 When this scribe went to meet the SLANA Director Dharshini Guniyangoda she posed an intriguing question for a starter. "Are you into any kind of drug," she asked me, startling me in the process. When I answered in the negative she inquired as to why not? My response was, "Because I have better things to focus on and do in my life. I don't want to waste my time on something that doesn't give any kind of positive outcome".
This is how my conversation with Guniyangoda, Director of Sri Lanka Anti Narcotics Association (SLANA), a non-government and non-profit membership organization that campaigns against the drug menace, began. Guniyangoda explained that a person starts using drugs and becomes addicted to it because he/she feels hopeless and has no vision in life. "We are providing them with hope and making them have dreams. Through our programmes we are trying to show them that there are much better things to do in life in order to achieve what they are passionate about," she said.
We are providing them with hope and making them have dreams. Through our programmes we are trying to show them that there are much better things to do in life in order to achieve what they are passionate about
SLANA is involved in the prevention of drugs and develops skills to make lives of people, especially the youth, productive. Among dozens of anti-narcotics organizations operating in the country, SLANA is recognized for its difference. This is due to its approach, effective programmes and the manner in which it sets about building character in youth, who are vulnerable to drug abuse.
The primary objectives of SLANA are based on prevention of risky behaviour, which has the potential to provide the initiative for substance abuse. SLANA states that it recognizes a strong nexus between low income levels and substance abuse. Therefore, the promotion of skills- which empower the young, economically marginalized and disadvantaged individuals towards income generation and self-employment-will serve as a strong protective factor. Such efforts leave a success trail when support comes from various segments, both Government and non-government, and contributions are made to empower the process of risk reduction.
Measures taken not adequate
Guniyangoda said that data reveals that the age group most vulnerable to drugs fall between ages 16-25. She said that it is considered that this is the age group during which individuals are most productive. She was of the view that the drug problem, that requires national priority, has worsened by the day as measures taken by numerous organizations at national level are not adequate to address the problem.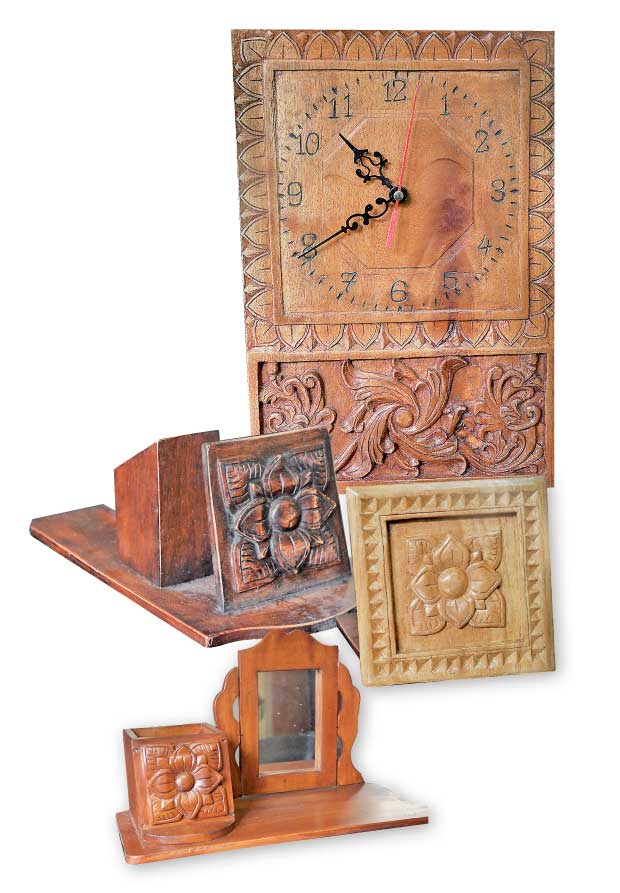 Considerable arrests of drug users and sellers were reported in every district in Sri Lanka. There is evidence of drug abuse being prevalent in Sri Lanka. Data maintained by the National Dangerous Drugs Control Board (NDDCB) reveals that the total number of drug related arrests was 79,378 in 2016. Compared with 2015, drug related arrests had decreased by 4% in 2016. Most of the drug related arrests have been reported from the Western Province (60%), followed by the Southern Province (9%) and the Central Province (10%). Out of the total drug related arrests, 43% were from Colombo District, 13% from Gampaha district and 4% from Kurunegala District.
During the first quarter of 2017, in addition to Heroin and Cannabis, the highest number of drug users was reported from the age groups 25-29 and 30-34 for tobacco and alcohol. The figures maintained by the NDDCB indicate that there is a trend towards the use of dangerous drugs among the youth belonging to the age group 25-34. This is a high risk group and demands attention. The highest usage (202) was recorded with Cannabis users. They were school dropouts and had received an education somewhere between the grades 5-10. In addition there were 214 Heroin users, also school dropouts who had received a similar education. These stats reveal a co-relationship between drug use and a lower education level.
Teaching and training
SLANA, with the aid of the Australian High Commission, started a project named 'Empowering for income generation through trails of lost arts' which aims to create an income generating mindset among youth and unemployed individuals by teaching and training lost arts in wood carving.
The wood craft project was started in October 2016 in the Western, Sabaragamuwa and Southern Provinces. Reinforcing an indigenous lost art of Sri Lanka-Wooden Arts and Crafts, introducing small scale entrepreneurship and income earning avenues, spreading new ways and means of Wooden Arts and Crafts through an innovative training session and casting a new business model in the contemporary market industry are major components of the project.
"It is sad but true that there are many young people who are not proud to call themselves Sri Lankans. We have a very rich heritage. Many people have forgotten that. There are arts and crafts that are very unique to Sri Lanka. Young people are not introduced to these things. Through this project, we are trying to show them what these unique industries are and encourage them to be part of them. I personally don't think that our country can compete with other nations because there is a technological aspects involved. We can create and establish our country's identity by prioritizing industries that are unique to Sri Lanka, which will ultimately create a good market in the world," she remarked.
We have successfully completed all stages of the project in all three provinces.
"We have successfully completed all stages of the project in all three provinces. At Maggona, it was in collaboration with St. Vincent's Technical School, managed and supervised by Fr. Sameera. Our partners in Deniyaya and Yatinyanthota are SEDEC organization and 'Shilpa Handa' organization respectively," Guniyangoda concluded.
Pics by Nisal Baduge