---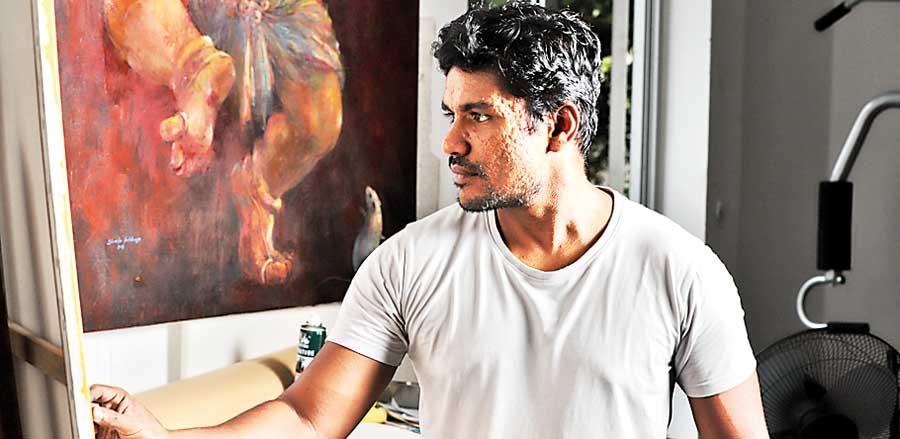 Dr. Shanaka Kulatunga
'Soul Windows' , painter Dr. Shanaka Kulatunga's second exhibition will be opened at 4 pm on March 12 and will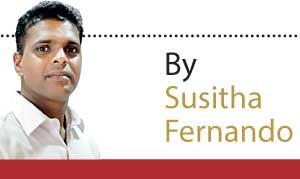 continue through March 13 and 14 from 10 am to 8 pm at the Lionel Wendt Art Centre, Colombo 7.
A medical practitioner attached to the National Eye Hospital in Colombo, Dr. Shanaka took an interest in painting as a child. A student of Royal College, Colombo, Shanaka joined Vibhavi Academy of Fine Arts to study under veteran artist Dr. Chandragupta Thenuwara. His maiden exhibition titled 'Concealed' was held in 2017 and thereafter Dr. Shanaka has participated in several group exhibitions, both here and abroad.

Dr. Shanaka has received international exposure and has toured several countries including China and Kyrgyzstan. He represented Sri Lanka at the International Exhibition of Works by Artists for peace Shanghai Cooperation Bishkek Summit in 2019 in Kyrgyzstan and participated in the China-Ningxia Cultural Artist exchange programme in 2018. Among the venues where his works are displayed is the Ceylon Dutch Burger heritage Exhibition, Sydney, Australia in 2019.

Recognised purely for his dedication and hard work, Dr. Shanaka was awarded the professional category of the 'SPECULO' art exhibition organized by the Sri Lankan Airlines in 2017. Additionally he received appreciations in the State Arts and Sculpture Festival in the portrait Category. His works have been featured in many group exhibitions, including, the annual Sri Lankan Art exhibition organized by the George Keyt Foundation.
'Soul Windows' will showcase around 25 oil-on-canvas portraits, figure paintings and portraiture. Most of his subjects are unknown people of the kind we would pass by in our day today lives. He also has depicted a few popular personalities including stars, musicians and other popular figures in society.

Presented through vibrant acrylic portraits, Dr. Shanaka exposes various characteristics of his subjects highlighting their dreams, hopes and emotions and his own interpretations on their expressions.
To maintain high standards, Dr. Shanaka takes extra time and effort to produce a quality painting. Amid his busy schedule, Dr. Shanaka has worked tirelessly to produce an astonishing range of work from minute pen and ink drawings to acrylics, portraits and landscapes. Giving painstaking attention to each work, he does three to four paintings a year.

"I see to it that the model I portray has to come to the studio several times, may be for six to eight sessions. These life-size figures are done under the same lighting and conditions," said Dr. Shanaka. "Oil painting is a time consuming art. Sometimes I manage to do only two or three paintings for an entire year. It has to be built and rebuilt with great patience over time," he explains. As a result Dr. Shanaka does only a handful of portraits a year.
Dr. Shanaka Kulatunga's painting exhibition 'Soul Windows' will be opened at 4 pm on March 12 and will continue through March 13 and 14 from 10 am to 8 pm each day at the Lionel Wendt Art Centre, Colombo 7