---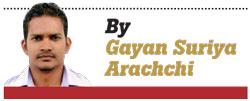 Dr. Heshani Karunathilake, who is in charge of the counseling centre of Colombo South Teaching Hospital, Kalubowila, is holding the 14th handy creation exhibition called ' Handy Stitches 2020' on July 11 (today) at Lagoon view, Moratuwa. Exhibits will be on show from 10.00 am to 4.00 pm and entrance is free.

In 2006 she had her 1st Handy Creation Exhibition in Moratuwa. It was very successful and she has continuously conducted 13 exhibitions up to now every year. The last was in 2019. These exhibitions were organised under different themes like Handy Colours, Handy Harvest, Handy rainbow, Handy Woman, Handy Home etc.

'' We put stitches to our patients as doctors to heal them. I'm happy that I'm able to use these stitches in another way to raise people's mood and improve mental health. I think 'a woman' is a unique and special creation of God and she has many hidden talents. I'm happy that I was able to be aware of them and motivate others and bring out their hidden talents.'' she stated.

Dr. Heshani is an extraordinary person with many talents. She completed a half-century in her life last year. She also penned her life story on reaching her 50th birthday. She succeeded in the medical profession and her first appointment was to Mirissa Hospital during the Tsunami catastrophe.

Dr. Heshani's made a plan for the hospital to be upgraded into a primary care giving centre. After five years of service at Mirissa, she served the General Hospital in Kalutara.

'When she was working at the Kethumathi Hospital she received the National Productivity Award for the Hospital in 2015. "That award belongs to all of them'' she said humbly.