---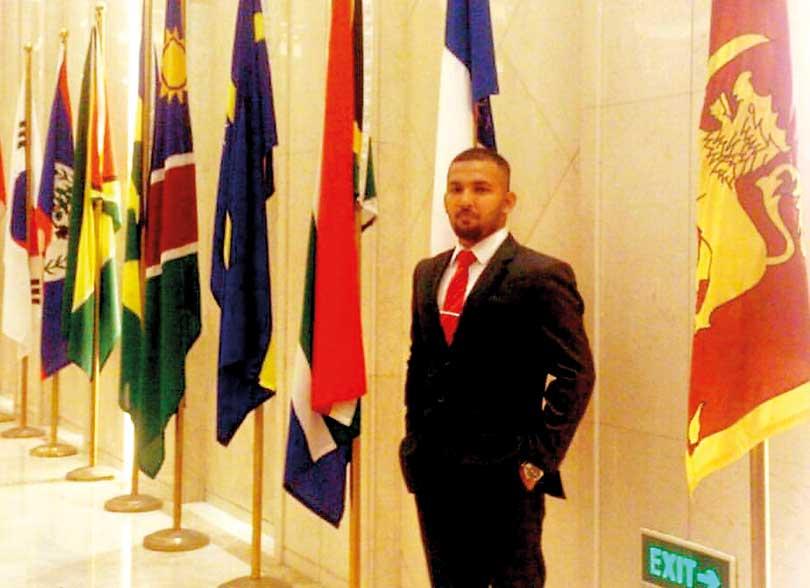 Kirthi Sri Deshashakthi Samajaseva Kirthi Dr. Furkhan Noordeen has been selected to represent Sri Lanka at the Global Youth Peace Ambassador (GYPA) programme scheduled to be held from August 28 to September 1 in the Republic of Maldives.
GYPA 2019 envisions training 150 young leaders representing over 25 countries to be advocates of the global peace-keeping mission. They will engage in peace-building efforts that bridge socio-ethnic, religious and community divides.
The comprehensive programme is organised by the Regional Alliance for Fostering Youth (RAFY) in collaboration with the Maldivian Youth, Sports and Community Empowerment Ministry, Institute for Economics and Peace (IEP; Australia, USA), One Young World (UK), the Maldives National University, Singapore Institute of Multidisciplinary Professions (SIMP), Ascendence Asia Singapore, International Youth Committee (IYC) and several global bodies to train young peace ambassadors complementing United Nations' Sustainable Development Goal 16 to promote peaceful societies for sustainable development, provide access to justice for all and build effective, accountable and inclusive institutions at all levels.
GYPA 2019 will be witnessed by the Speaker of Parliament and former President of the Maldives, Mohamed Nasheed, the Minister of Youth, Sports and Community Empowerment with high-ups from various international organisations, Youth Ministers of Asian countries and other vibrant personalities.
GYPA 2019 envisions training150 young leaders representing over 25 countries to be advocates of the global peace-keeping mission
Recipient of the Dr. A.P.J. Abdul Kalam Memorial Excellence Award for 'Youth Peace Ambassador of the Year' in recognition of societal development efforts and yeoman service to humanitarian space, Dr. Furkhan is a distinguished member of the media interest group of Sri Lanka Unites and was listed as an international author by a leading digital media platform in the Republic of Ireland for his contribution to the world's most persecuted minority. Bagging years of experience and excellence in print media, he aspires to become a catalyst in the promotion of human welfare, peace-building and integrated social sciences.
He was recently conferred with Doctorate of Excellence in Management and Social Sciences (Honoris Causa) from the American National Business University. Just shy of claiming his Executive Master of Science (MSc) degree in Entrepreneurship and Innovation from Asia e University in Malaysia, Dr. Furkhan is an alumnus of Bandaranaike International Diplomatic Training Institute (BIDTI) and Universities of Derby and London Metropolitan in the United Kingdom. He is a proud product of leading Catholic institution St. Benedict's College in Colombo. He is also a renowned compere who has hosted a plethora of events and interviewed a number of business tycoons and doyens of multi-sectoral disciplines.