---
Niluka shares her amazing story of how she turned her love for the ocean into her occupation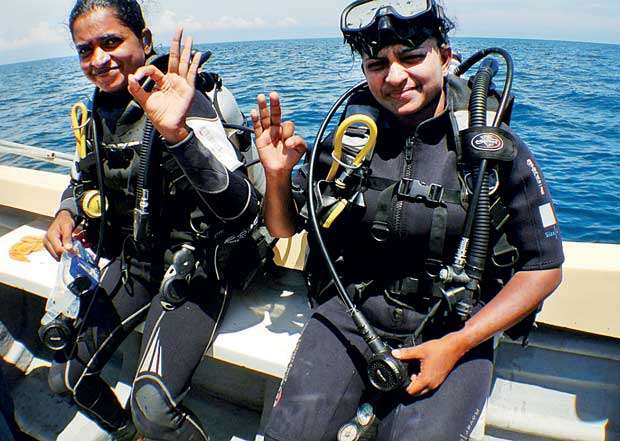 Niluka Damayanthi is up at 2.00 a.m. each day to prepare for the long day ahead. This entails cooking for her household which include her mother, husband and children. She also prepares snack boxes for the snorkelers or divers she would be accompanying for the day. As one of the two female snorkelers at the Kalpitiya Diving Centre, Niluka never imagined that she would turn her love for the ocean into her occupation.

Kalpitiya is now an attractive tourist destination in the country, with its rich marine sanctuaries and diverse range of habitats which range from bar reefs, flat coastal plains, saltpans, mangroves, swamps, salt marshes and vast sand dune beaches. These provide breeding grounds for many species of fish and crustaceans. It also is home to spinner, bottlenose and Indo-Pacific humpback dolphins, whales, sea turtles and even the elusive dugong.

Steady increase in local tourists

Becoming a diving instructor was no easy task for Niluka. Her husband Samith, who earned the license early on, encouraged her to follow her passion and was her main support system. She underwent training for swimming, underwater skills and techniques, safety rules and theoretically understanding the ocean current after which she was able to obtain her license. Together with Samith, she now accompanies tourist groups which consist of 6-9 persons daily during the peak tourist season which is usually from September to April. Foreign and local tourists are charged $85 each for the training, diving session and snack box she prepares. In recent years, there has been a steady increase in local tourists, which has helped them create their own website and be rated on popular travel sites. She recalls the time when Kalpitiya Bar Reef was a colourful and vibrant tourist attraction. Niluka describes it as "a dive into a whole new world!".

Samith, started diving and snorkeling at age13, and has seen the bar reef in its heyday in all its splendour. Due to human activities, such as over fishing, dynamite fishing and high-speed boats, the coral reef has gradually deteriorated over the years and has lost its beauty. Now almost 24 years later, they're working together with local authorities and UNDP to bring this natural ecosystem back to life.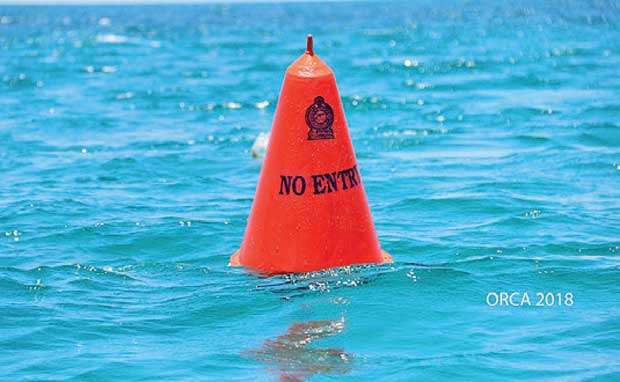 Environmentally Sensitive Areas

In October 2015, the United Nations Development Programme in Sri Lanka (UNDP) together with the Ministry of Mahaweli Development and Environment initiated the 'Enhancing Biodiversity Conservation and Sustenance of Ecosystem Services in Environmentally Sensitive Areas' (ESA) project to address these issues. Though Sri Lanka has instituted a national system of Protected Areas (PAs) to safeguard its biodiversity, many of the globally important ecosystems, habitats and species continued to remain outside protected areas and face accelerated threats.
Since it isn't possible to safeguard the nation's wide-ranging biodiversity only through protected areas, strong measures are needed to put development on a more conservation-friendly trajectory by mainstreaming biodiversity into production activities, especially under the current context of rapid urbanization and high rate of economic development in the country.

The Global Environment Facility (GEF) funded project contributes to safeguarding globally significant biodiversity. Development pressures have affected the Kalpitiya bar reef, impacting the potential benefits and economic gains.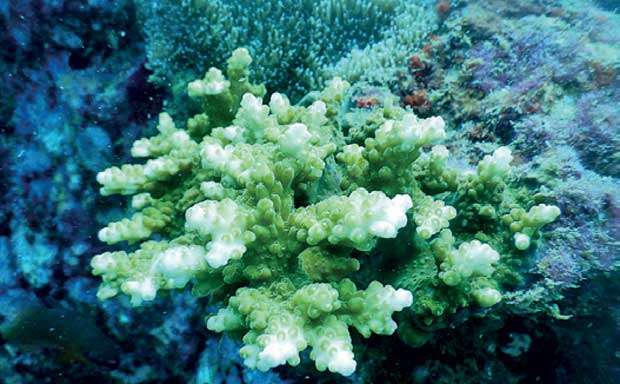 Restoring the Bar Reef

The reef was hit by 'El Nino' in 1998 and more recently in 2016. After a study and baseline survey in 2016, UNDP together with local authorities initiated a pilot project in Kalpitiya along the Kala Oya basin. The study revealed that the bar reef had been bleached and had collapsed with the average live coral cover being less than 6%. Under the ESA project, water buoys were deployed to demarcate the area for the next 5 years, which would leave room for the corals to revive itself without human disturbance.

Niluka and Samith together with their team, regularly visit this demarcated area to observe the restoration process. They report back on temperature, ocean current patterns and other relevant information that the local authorities require to monitor this progress. As parents they believe they need to protect the Kalpitiya bar reef for the love they have both for the ocean and the future generations of children.

"As a woman from a small village, I never thought that I would be able to voice my opinion on how better to protect the ocean, and use my expertise to help the restoration process. This makes me very proud,"she said.