---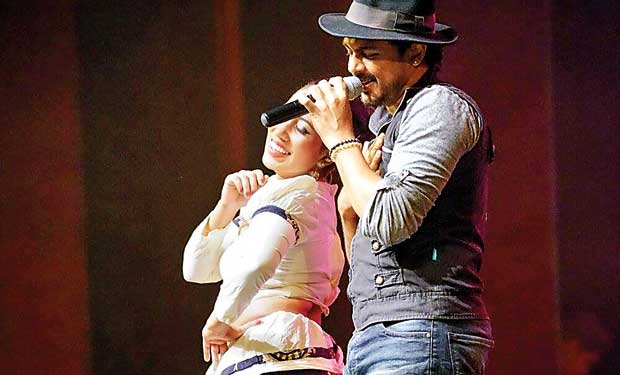 Segregation due to differences is commonly seen among people. People with disabilities are often shunned by society as helpless beings.
With hopes of creating a society where people can get along with everyone despite their differences, the organisation 'Enable the Disabled' (ETD) hosted Dirijaya Prathiba 2017 (The Journey Continues) on October 21 at the Nelum Pokuna Theatre.
The talents of adults and children with disabilities were brought to centre stage where they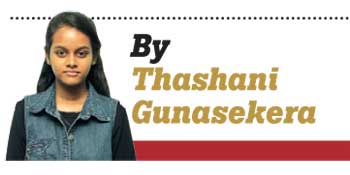 were recognised and appreciated by the public.
ETD envisions in creating all-inclusive children parks where children with disabilities are enabled to play alongside other children. This motivated the event to raise funds for ETD's initiative in implementing disabled-friendly play equipment in parks. Dirijaya Prathiba 2017 was graced by the presence of Minister of Local Government and Provincial Councils, Faiszer Musthapha as the Chief Guest.
"Absorb them into our mainstream. We are all God's children. Let's move forward as one"

Local artistes from the drama and music fields performed alongside the participants. Musician Dushyanth Weeraman was the brand ambassador for Dirijaya Prathiba.
"The event was beautifully organised. The members of ETD were so enthusiastically involved. There was no doubt that the event would be a success. The audiences were so involved with the performances.
"When we sang 'Heal the world', the audience also joined in. We had members of the audience coming up to the stage to join in on the songs. The entire event was so beautiful. I had tears in my eyes," Weeraman recalled.
He added that Dirijaya Prathiba was an event where talent was appreciated and not judged.
"It was an event where the concept, 'you and I are one' was celebrated. We received so much support and appreciation. The government has also shown a lot of interest in the cause. As the brand ambassador of the event, all I can say is if I am given the opportunity I would like to represent Dirijaya Prathiba as the brand ambassador until I die," he commented.

The event became possible due to the efforts of ETD. Jezaayar Hassendeen, President of ETD, expressed her delight over the success of the event.
"The inaugural event was held in 2013 but the event this year was bigger and better. The success of the event this year exceeded our expectations. We received a lot of positive feedback and support. The fund raising was very successful. The all inclusive park project will become a reality soon. Minister Faiszer Musthapha pledged his fullest support.
"Our participants were excellent. Everyone had a good time. There were people who personally admitted to me that they had reluctantly bought the tickets initially. But they were impressed by what they witnessed and they told me that they did not regret it. It was an amazing show," she said.
She urged the general public to accept people with disabilities without discrimination.
"Absorb them into our mainstream. We are all God's children. Let's move forward as one," concluded Hassendeen.
The journey for Dirijaya Prathiba 2017 reached the end as the curtains came down to much appreciation and applause.
Hopefully there will be many more shows of this nature to come up in future where hidden talents will be uncovered. Though the show may have come to an end, Dirijaya Prathiba has marked the beginning in the creation of a society where every human being is equal.