---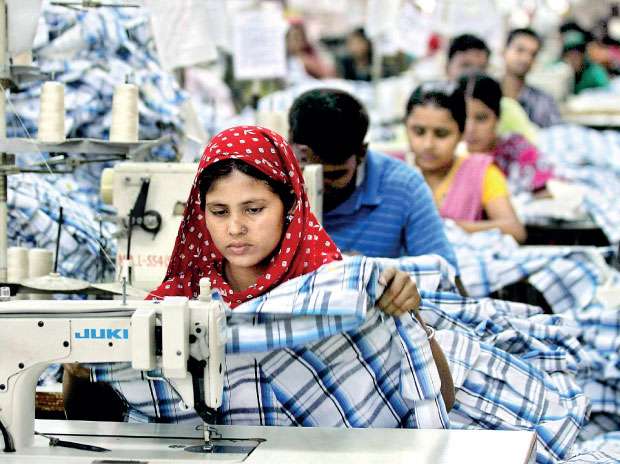 The change of regime in 2015 January raised people's aspirations for a positive social and political transformation. Many people felt that the country could move away from the conflictual past to a more peaceful future. They also expected that their myriad of problems could now be managed by a regime committed to the well-known principles of good governance. But, after three years, since the formation of the new Government, people's hopes have been largely dashed and the country is embroiled in an unprecedented political crisis. Nobody knows how we are going to get out of it!
Taking a closer look at how research and development helps and what happens when it is neglected
As I have pointed out in several articles in these columns, immediately after the formation of the new regime in 2015, some of the key constituents of the new regime represented extremely contradictory political views that it was virtually impossible for them to pursue a collective programme of reform. This was evident throughout the three-year period and this became quite clear whenever the Government leaders were forced to take a firm stand on important public policy issues. Yet, they could not do so because the regime was caught between two very different ideological positions that I have described as "corrosive neo-liberalism" and "violent ethno-nationalism" in the political domain.
Mismanaging development process
As is well known, neo-liberalism was embraced by many countries since the late 1970's and some of them have since then made many economic gains by way of FDI, technology transfer and rapid economic growth. China is the most notable example in the world, but there are many others in east Asia and elsewhere. Though deficient in terms of democratic governance and civil liberties, the technocratic nature of the regimes enabled these countries to mange their economic development process in an efficient manner by making necessary public investments in such areas as education, research, institution building and essential infrastructure development without wasting borrowed money on economically and socially useless projects. But, Sri Lanka by and large mismanaged the development process and allowed industries we had built over many decades to collapse. We put all our eggs in one basket; i.e. the garments industry and, with increasing wages due to inflation and devaluation of the rupee, many people started migrating to other countries.
Instead of scientifically managing the sector, populist Governments took short-term, popular measures to appease the rural voter, making the latter dependent on subsidies such as highly subsidised inputs and income support. Yet, many youth had no interest in agriculture due to its precarious nature as a source of income. The main reason was that the agricultural sector has remained stagnant due to lack of crop diversification, neglect of agricultural research leading to almost a total collapse of agricultural research institutions, devaluation of agricultural extension and the lack of development of agro-based industries to create more lucrative employment opportunities in rural areas. Moreover, liberal import policies led to the collapse of many rural industries, forcing many people to leave rural areas.
Our political leaders have been either extremely inward looking, confined to their close social circles in Colombo or reproducing themselves through exchange of favours
Education
Persistently low public investments in education did not help improve its quality, making many of the products of public educational institutions unfit for highly skilled and productive employment in a competitive labour market. This situation encouraged the private education sector ranging from private tuition classes through international schools to private higher educational establishments in urban centres. Products of private educational institutions and those who returned after receiving education overseas filled most of the vacancies in the private sector. Meanwhile , the products of public educational institutions in general were left out of more lucrative employment in the corporate sector.
The situation became serious with the rapid expansion of the public university system during the past three decades without a commensurate increase in budgetary allocations for general and higher education. While the quality of education either stagnated or declined, successive Governments continued to absorb university graduates into state institutions to fill non-existent jobs. Almost random deployment of new recruits in diverse state institutions without any training or preparation not only did not contribute to their performance and productivity, but also created a demoralised and frustrated youthful workforce.
Technological capabilities
As is well known, both developed as well as developing countries today compete with each other on the strength of their technological capabilities. Countries that invest heavily on R and D, usually have an edge over the others because the former can either improve the quality of their export products or introduce new products into the global market. Many East Asian countries have done extremely well in this regard. Global university rankings put many East Asian universities ahead of the universities in other parts of the non-western world. The same pattern is evident in the registration of patents across the world. Most recent university rankings underscore that none of the South Asian universities appear in the first hundred universities in Asia, let alone the Sri Lankan universities. None of our universities is included even in the first 2000 universities in the world.
As indicated above, it is research and development that enable countries to enhance the production processes or introduce new products into the market. So, it is critically important to invest in R and D.
What is outlined above shows the developments challenges we have faced over the years and how we would have overcome them by adopting strategies that have worked in other countries. But, what has been missing in the case of Sri Lanka is the absence of an enlightened political elite. Our political leaders have been either extremely inward looking, confined to their close social circles in Colombo, reproducing themselves through exchange of favours and sharing the social surplus produced by hapless masses through corrupt practices or extremely archaic and parochial, making use of backward segments of society to gain and retain power and privilege for them and their retinue while preventing the country from making any progress on any front. What is common to both the elites are corruption and the abuse of power.
Most recent university rankings underscore that none of the South Asian universities appear in the first hundred universities in Asia, let alone the Sri Lankan universities
As a result, neoliberalism that has enabled many countries in the region and elsewhere to promote rapid economic growth has been turned into an extremely corrosive force by one faction of the political elite that thrives on gross inequalities and injustices in society, the other faction has used ethno-nationalism to lead the country on a downward spiral of inter-community discord, corruption, economic stagnation and increasing misery for the vast majority of ordinary people.
As a result, today, the country is torn between two powerful, but equally negative political forces. The challenge before the right thinking citizens is to find an alternative path to development, public welfare and national unity, that helps the country to move away from both corrosive neo-liberalism and violent ethno-religious nationalism. The future well-being of the ordinary masses will depend on whether the progressive political forces succeed in taking the country on the alternative path mentioned above.(The writer is an Emeritus Professor of Sociology and a product of the University of Colombo)