---
Deputy Minister of State Enterprise Development Eran Wickramaratne, in an interview with the

Daily Mirror

, speaks about the current status of economy, proposed Development (Special Provisions) Bill and plans to lease out Hambantota Port to China Excerpts: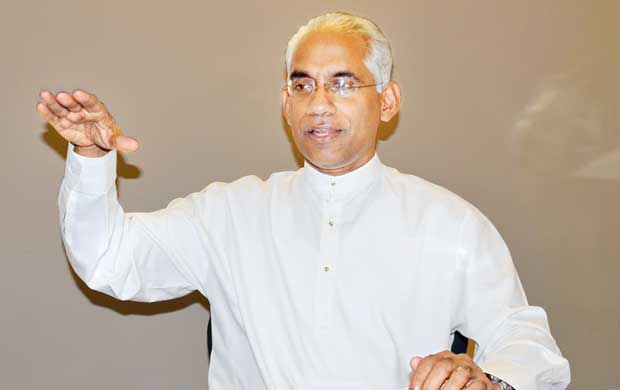 As for Hambantota Port lease, we have only signed the framework agreement. Negotiations are not yet completed

The bill is trying to resolve an issue

In Hambantota, you have to invest on a container terminal

Businesses never invest for 100 years; only geopolitics invests for 100 years
How do you observe the current political situation?
It has to be analyzed in reference to the change in 2015. It was basically a change from a particular way of governing to a democratic way. That is not a change solely done by politicians. The society also did it. Its demands and expectations are much higher. There is a higher call for democratic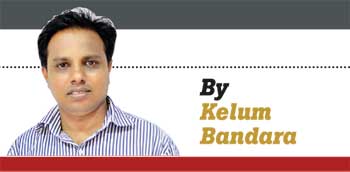 norms, consultations. Now democracy has been strengthened. The rule of law is there. Media freedom has been restored. What we had overcome is that nobody, even in the future, would be able to govern this country outside the rule of law and basically the democratic framework. That is the big shift that happened. Personalities are secondary. Today, President Maithripala Sirisena cannot have his way, and Prime Minister Ranil Wickremesinghe his way. The successor of former President Mahinda Rajapaksa in his party also cannot have his way.
We have fallen short of expectations in two areas. One area is that the wheels of justice have not moved as fast as they should have. There are lots of investigations. Yet, they have not moved to conclusions. In Sri Lanka, cases have been dragged on for years. It has been a very inefficient court system. My concern is that people are losing confidence in the system because of the delays involved. When there are delays, fingers are directed at two directions. One is towards politicians and the second at the judiciary itself. I will go further. Capacity for investigation is low here. In a way, no serious financial crime has led to any conviction in the last 30 years. To speed up investigations into financial crimes, there has to be a dedicated court. I have been calling for this for some time. Giving excuses citing lack of resources is unacceptable. The public are demanding it. The public say something has to be done.

What is the second area where the government has failed?
The second area where the government has fallen is job creation. I think the economy has done reasonably well given that the global economic growth has slowed. The new government inherited two deficits- Budget Deficit and Current Account Deficit. We inherited huge debts. The government's income level is extremely low. The first priority is to stabilize that economic situation. The second is to see that investment grows.
There was very little Foreign Direct Investment (FDI) during the previous period. But, that government had a large public investment programme funded by large debts taken at very high interest rates. The new government cannot pursue the same policy for the obvious reason that it can lead to a bigger crisis.
"There are different levels of frauds. As you said, the ones taken to local courts are regarding cases involving small amounts. Crime is a crime anyway. When you go to a court, you have to produce evidence to get conviction. They take to court the case where they think there is evidence. You can say there are very large scale corruptions."

The Finance Minister has been trying basically to stabilize the economy during the last two years. For us to grow, we need to have FDI. In 2017, there are challenges. First we need to have a short term programme, may be targeting 2020. Or we need to have a middle term programme. In the short term, it is to see how to improve the FDI rate from one billion dollar range to four to five billion dollar range. You have to foresee in the light of changes that are happening around the world and Donald Trump becoming the President of the United States. To do that, the government has engaged two tier strategies. One is to improve our doing business environment, and secondly to direct negotiations to get FDIs.
One good example is the port. You have an infrastructure which is a white elephant. The government has two options. One is to shut it down as a white elephant. The second is to make marginal profit out of it. Then, you need to get equity into the project. That is the discussion that is on at present.

In your answer, you referred to these prosecution and investigation processes. Before the election, you talked about multi-billion dollar frauds. The government leaders talked about billions of dollars stashed elsewhere in the world. But, we see investigations only into financial irregularities, which are small in nature. What has happened actually?
There are different levels of frauds. As you said, the ones taken to local courts are regarding cases involving small amounts. Crime is a crime anyway. When you go to a court, you have to produce evidence to get conviction. They take to court the case where they think there is evidence. You can say there are very large scale corruptions.
For example, knowing that there is reasonable evidence regarding aircraft purchases for the national carrier at that time, there is a gap in determining who actually did the transaction and whose balances benefited from it.
The gap is the investigation part. Forensic investigation is needed. The other issue is that transactions of this nature cut across the international boundaries. Therefore, local jurisdiction is limited. Then, you need international investigation. You need lawyers familiar with international laws. Then, you come up with banking secrecy laws of other jurisdiction, which are quite strict. If we continue to systematically investigate these transactions, we will probably find evidence. But, it is going to take probably ten years. Financial crimes of international nature take time to be investigated. Why they are pursuing the local ones is due to ability to provide evidence.
I would like to refer to the case of TNA MP N. Raviraj. It is the widely held belief that he was assassinated. The authorities have a lot to answer about that assassination. I met him only once. That was on the night of the Presidential Election of 2005.
"We have agreed not to sell national assets, but to lease. The debate is now on the lease period"

We were about to attend a TV programme. I was a banker then. I was invited for analysis. We got to know each other on that. He said it was the saddest day. I asked why. He said Mr. Ranil Wickremesinghe was going to lose.
Then, I inquired as to how he knew because the elections results were only coming up at that moment. He said Mr. Wickremesinghe was to lose because the Tamil people did not vote. He said all the TNA MPs at that time were summoned to Kilinochchi by the LTTE. They had a couple of meetings. At the last meeting chaired by S. P. Tamilselvan, he said he, and some others, argued that Tamils should be allowed to vote. After a while, he said S. P. Tamilselvan took a letter out and read it. It had been a letter sent by Veluppillai Prabhakaran.
The decision had already been taken. This was told to me personally. I was shocked. Now, Raviraj has been eliminated in a High Security Zone. I do not want to comment on the court proceedings. But, somebody killed Raviraj. A moderate Tamil politician was killed. There are lots of unanswered questions.
In pursuing corruption, we know there has been corruption on large scales. The question is how long it will take to bring people to justice.

There is the allegation that the law enforcement arms do not take action against corruption involving those in the government, more so regarding the Central Bank bond scam. What are your views?
The Parliamentary process on the bond scam ended only a few months ago. One important thing is that there is reasonable evidence to investigate the brokering company.
The second thing is that the former governor and his officials in the Central Bank are responsible for the situation that has arisen. All the members of the Committee of Public Enterprises (COPE) have agreed to this conclusion. There have been debates on technicalities. That is a conclusion we were coming to when the last COPE was dissolved.
The unfortunate part, in my view, is that Parliament took so long to come to that conclusion. That is the unfortunate part of it. Now the step is that Parliament will debate it.
I hope the report will be debated in January.
The second thing is that Parliament, by resolution, should investigate. Parliament should turn over investigations to investigative arms of the government. The MPs are not well versed in doing that no. The report has been referred to the Attorney General. The Attorney General should study and take it to the next level. If it needs judicial inquiry, the Attorney General should move. Now, you asked a question about an inbuilt doubt whether the government would not be keen on prosecuting it because people called into question were the ones appointed by the government. Given that the doubt exists, it is my view that Parliament should take the initiative basically in pursuing the COPE report and seeing that it is properly investigated. Based on that, prosecution should happen. Parliament means the Speaker who could actually summon the Attorney General and proceed on. We should do it.
There is a hue and cry in the country. There is a COPE Report and Parliament will debate it. If there is reasonable evidence, then it should be investigated.

You talked about stabilization of economy and the need for job creation. For that, you need to attract FDI, to sign Free Trade Agreements and strengthen laws here. But, the government has failed to do any of these during the last couple years. Why is it?
If you look at the kinds of initiatives that had a push-back, I do not say there is a public push-back in the FTAs. I would say that obviously interested parties are making a political issue out of FTAs. The best examples are the situations of Sri Lanka and Vietnam in 1995.
I went there at that time. We were, more or less, in the same range of exports. What mattered most were the markets opened to them and Sri Lanka based on trading arrangements.
Vietnam was also a very important partner of the Trans Pacific Partnership Agreement (TPP), which the US President elect calls into question. But, Vietnam has benefited from it. Sri Lanka went from 2.5 billion dollar exports to Rs. 10 billion US dollars.
However, Vietnam went up to US $ 165 billion or US $ 170 billion. The world has moved into trading partnerships and agreements.
Like in every agreement, there are pluses and minuses. If you look at the FTA between Sri Lanka and India, trade has zoomed. Critics only analyze the bilateral trade volume.
But, actually, trade volume through the FTA should be analyzed here. Actually, 90- percent of Sri Lanka's exports to India take place through the provisions of the FTA.
But, Indian exports to Sri Lanka are mostly outside the FTA. Even if we did not have the FTA, India would have exported to Sri Lanka more and more. We have to trade with the rest of the world. According to inscriptional evidence, Sri Lanka's kings had sent ambassador even to European countries in ancient times.
Sri Lanka had been intertwined with the rest of the world. If you look at it from a strategic point of view, in 1910, Sri Lanka had the second biggest harbour in Asia, only next to Hong Kong. Still Sri Lanka is in the world. Now we are in the first 30 or something. Sri Lanka, even today, has a harbour virtually larger than any in Europe.
Only Amsterdam is slightly bigger. Sri Lanka has a market of 20 million and India 1.2 billion. If we access 200 million of it, we will become a small country next to the US, or a country like Hong Kong to China. There is a fear factor about the FTA. It is understandable. We need to look at it from an enlightened way. Discussions should be transparent.
When it comes to the Hambantota port, it is anyway a white elephant.

Actually, the need for a port in Hambantota has been highlighted for a long time. During the 2002/2004 UNP government, you planned for it. How do you look at the economic logic of it then?
Viability of any project is found out. We have to argue that, in Hambantota, there is a basic financial logic to profit from the maritime movements down Hambantota. For the naked eye, you can see 200 vessels passing Hambantota for a day. That kind of traffic is there. The question is how one should tap it. That is to provide services to ships. There is a basic logic there. Then, you build into the next level of investment.
The Colombo Port has always been profitable. The international airport in Hambantota is questionable. Whether we can do some things about it is a possibility. You invest for returns. You never invest for 100 years. Businesses never invest for 100 years. Only geopolitics invests for 100 years. I am very concerned about. I never compromise on geopolitics. In Hambantota, you have to invest in a container terminal.

China is a world super power today. It is now going to own a port in Sri Lanka. How will it affect the balance of power playing out in the Indian Ocean region?
We have to look at it in a balanced view. In the Colombo Port, there are three terminals. The first terminal is owned by us. As for the second terminal, 15 percent is owned by the Sri Lanka Ports Authority and the rest private sector operation.
It is not unusual for us to have minority ownership. We already have it. The nice thing about the Colombo port is this. There is competition. As for Hambantota, we have only signed the framework agreement. Negotiations are not yet complete. We have negotiated up to 20 percent. The request is to give it on a 99-year lease.
We have agreed not to sell national assets, but to lease. The debate is now on the lease period. Judging by the comments in media, the President has appointed someone.
As for geopolitics, in Sri Lanka, even post-independence leaders decided that Sri Lanka should be a non-aligned country. I completely affirm that position.

In your answer to an earlier question, you talked about democratization. Now, there is this Development (Special Provisions) Bill. Critics say the bill seeks to concentrate power in the hands of a couple of ministers. How does it go with democratic norms in your view?
This brings into focus a conflict. That is we want economic development on the one hand and rapid decision making on the other. We need to have consultation. We need to arrive at a healthy balance. That is the reason for the government to come up with this bill. The actual reason is to speed up investment and economic decision making. That is the goal of the bill.
Investors, rather than going to separate institutions for approvals, should have one place. There were two concerns that came up. One was that the government has several institutions and three levels of governance- provincial councils and local governments.
Any bill has to be consistent with the Constitution. If you have an efficient investment administration, investors will go to that particular province. Then, the provinces can compete with each other.
The other question is about concentration of power. The bill itself has some sunset clauses. It means the clauses of the bill will cease to operate after three years of enactment. I will say this bill is trying to resolve an issue. That is to speed up decision making. Presently, the way is unsatisfactory. Sri Lanka's Doing Business Index is not improving significantly.
"The reason for the Development (Special Provisions) Bill is to speed up investment and economic decision making"