---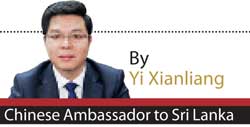 China and Sri Lanka are close neighbours enjoying traditional friendship. As early as 410 AD, the famous Chinese (Fa Hsien) travelled to Sri Lanka, acquired Buddhist texts and preached Buddhism in the Island country for two years. The journey of Fa Xian ushered in the long history of friendly exchanges and communication between the two ancient civilizations. In the 15th century before the western great discoveries of geography, Chinese navigator Zheng He voyaged along the ancient maritime silk route and landed in Sri Lanka 5 times. His journey further linked China and Sri Lanka. Today we can still trace this very history to the "China Bay" in Trincomalee, Eastern Province of Sri Lanka. We are proud of our ancestors' long time engagement with each other and confident of the future development of the China-Sri Lanka Traditional Friendship.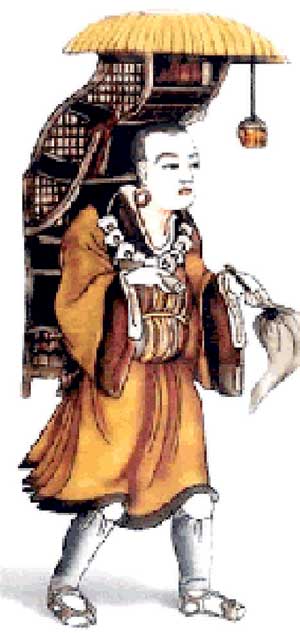 Sustained Friendship based on Mutual Respect, Mutual Trust and Equality and Mutual Benefit
This year marks the 60th anniversary of the establishment of the diplomatic relations between China and Sri Lanka and the 65th anniversary of the signing of the Rubber--Rice Pact. Sixty five years ago, in the background of the cold war, our two countries determined to sign the Rubber--Rice Pact with each other despite western objections, opening a door for the two traditional friends to communicate with and support each other again. On 7th February 1957, China and Sri Lanka established diplomatic ties and continued the deep-rooted friendship.

When we talk about China-Sri Lanka relations, most people of both countries will speak of the historical moment in 1957 when Chinese Premier Zhou Enlai made the public speech at the Independence Square in the rain and the historical moment in 1971 when Sri Lankan Prime Minister Madam Bandaranaike presented the baby elephant Mitura to the Chinese people. Such precious friendship has been handed down from generation to generation and enhanced ever since. Over the six decades since the establishment of diplomatic relations, the bilateral relations have always maintained a sound and steady development. China and Sri Lanka have carried out cooperation by upholding the principle of equality and mutual benefits, aiming to bring tangible benefits to the two peoples. China always attaches importance on its relations with Sri Lanka in its neighbourhood diplomacy and stands ready to make joint efforts with Sri Lanka to deepen mutually beneficial cooperation in all fields and promote the bilateral strategic and cooperative partnership featuring sincere mutual assistance and everlasting friendship to a new height. Regardless of the changing international landscape and internal politics of both nations, the Chinese government and people have maintained an intimate traditional friendship with Sri Lanka. Nowadays, China-Sri Lanka relations have become a model of friendly exchanges between countries.

Strategic Cooperative Partnership Grows with Renewed vigour and Vitality
In recent years, China-Sri Lanka relations have entered into a new era of strategic cooperative partnership. Since the end of the internal conflict in 2009, Sri Lanka has been on the sound track of political stability and social harmony. Reconstruction and reconciliation have progressed smoothly, resulting in rapid economic and social development and significant improvement of people's livelihood. China welcomes the tangible and significant progress made in addressing the challenges of post-conflict development and stands unswervingly with Sri Lanka on the path of reconstruction and development.

In September 2014, Chinese President H.E. Xi Jinping paid a state visit to Sri Lanka, which is the first ever during the past 28 years, opening a new chapter of China-Sri Lanka relations. Six months later, in March 2015, Sri Lankan President H.E. Maithripala Sirisena conducted a state visit to China shortly after resuming office, which consolidated and deepened China-Sri Lanka friendly cooperative ties. In April and August, 2016, Hon. Ranil Wickramasinghe visited China twice and reached a lot of consensus with the Chinese leaders on further enhancing mutually beneficial cooperation.

Today, BMICH, Nelum Pokuna Theatre and the Supreme Court Complex etc., donated and constructed by China in the past decades witness the Chinese people's unselfish contribution to Sri Lankan people. Mega projects such as Colombo South Container Terminal, Norochcholai Coal Power Plant, Colombo-Katunayake Expressway, Southern Expressway, A9 road, Mattala International Airport, and Phase one of Hanmbantota Port and three China-Sri Lanka Friendship Villages have become the new landmarks of China-Sri Lanka friendship. China's Support has laid an indispensable basis for the development of Sri Lanka which has now became one of the most vibrant developing countries with prominent prospects.

Up to now, China has provided preferential loans amounting to more than RMB 40 billion (over Rs. 800 billion) and donations worth more than RMB 10 billions (over Rs. 200 billion) to Sri Lanka. The two countries' enterprises have worked together and constructed a lot of mega projects which benefit Sri Lankan development and the people's livelihood. Those projects have also created more than 100 thousand job opportunities for the local people, trained tens of thousands of technicians and managers, and promoted the rapid development of various sectors.

China has been Sri Lanka's second-largest tourism source market since 2014. In 2016, Sri Lanka received more than 270 thousand arrivals from China, up 26.8 percent year-on-year. The number of Chinese tourists to Sri Lanka is on an upward curve, which stands for the deepening and enlarging of people to people exchanges between our two countries. It is also a new fashion for Sri Lankans to do business, travel and study in China. Last year, China provided more than 1000 scholarships and training opportunities to Sri Lanka ranging from academic study to language training, professional training, etc. Government officials at different levels, businessmen, professionals, students and tourists are conducting more and more interactions and communications among each other, which will definitely enhance the understanding and friendship between our two peoples.

The exchanges and cooperation between China and Sri Lanka, are fraternal and mutually beneficial, which has established a model for south-south cooperation. And the China-Sri Lanka strategic cooperative partnership has been growing stronger and stronger.

Bright future with Joint construction of the "21st Maritime Silk Route"
The China-Sri Lanka friendship, nurtured by generations of the leaders of both countries and personages from all circles and treasuries and cherished by the two peoples, should be earnestly and everlastingly inherited, maintained and developed.

As an important stop of the ancient Maritime Silk Route, Sri Lanka had witnessed the prosperous era in the history. President Maithripala Sirisena and Prime Minister Ranil Wickremesinghe and the national government have made a clear development blueprint for Sri Lanka. We believe that with the joint efforts of the government and people, Sri Lanka will surely realize its aspiration.

On the way forward, China will always stand with Sri Lanka and spare no efforts to mutually create a more brilliant tomorrow for our bilateral relations and to realize the dreams of our two countries.
Currently, China and Sri Lanka is on the journey of jointly constructing the 21st Century Maritime Silk Route. The Chinese side would like to maximize the synergy of each other's respective development strategies under the framework of the 21st Century Maritime Silk Route to achieve mutual benefits and common development. China will continue to preserve the strong development momentum of bilateral relations. We are willing to maintain close high-level exchanges, strengthen friendly exchanges between political parties and governmental departments of both sides and constantly consolidate and enhance political mutual trust. We are willing to implement the important consensus reached by both leaders together with Sri Lanka, accelerate the alignment of development strategies and forge the "upgraded version" of bilateral cooperation and development and jointly push for constant progress of China-Sri Lanka relations so that both peoples can benefit more from bilateral cooperation.

China will continue to encourage Chinese companies to invest in Sri Lanka, and actively participate in the projects like construction and management of ports and neighbouring industrial zones, transportation infrastructure, and processing and manufacturing industry, etc., and jointly foster new economic growth points of bilateral economic cooperation. China will fullfill its promises to assist Sri Lanka to carry out livelihood projects such as the Kidney Disease Hospital, the Outpatient Department of National Hospital and the Water Quality Monitoring Centre.

China will continue to enhance the people to people exchanges with Sri Lanka. As a Chinese saying goes, the relationship between two countries is based on the affection between two countries' civilians. China will continue to support the Sri Lankan side to conduct tourism promotion in China, encourage Chinese citizens to travel in Sri Lanka, support the airline companies to open more direct flights, and facilitate people to people engagement and trade exchanges. China will continue to provide scholarships and trainingships for Sri Lankans and support the exchanges and cooperation between universities, think tanks, media and Buddhism societies of the two countries, and enhance mutual understanding and friendship between the two peoples.

There are endless stories and wonderful prospects for the friendship and cooperation between China and Sri Lanka. We believe that China-Sri Lanka relations will usher in a more beautiful and bright future. The friendly cooperation between China and Sri Lanka will definitely bear more fruits and bring tangible benefits to the two peoples.

May the friendship between China and Sri Lanka be everlasting!