---
The 5th ADC Dancesport Championship on February 23 at Galadari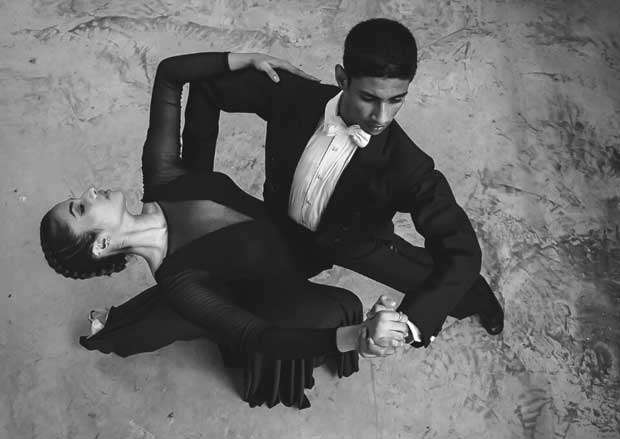 Antonio's Dance Circle's prestigious Dancesport Championship, is scheduled to be held on February 23 at the Grand Ballroom of Hotel Galadari, Colombo, the ADC said in a media release.
"ADC (Antonio's Dance Circle) is one of the oldest Ballroom Dance Schools in Sri Lanka, headed by Toni Fernandez, ANATD (UK), Licentiate, AUS, who has earned acclaim and medals in competition in the International arena, in both Modern and Latin American categories.
"This competition has aroused tremendous interest and enthusiasm from the many Ballroom Dance Schools in Sri Lanka and over 125 entries have been received from prospective participants.

"Meanwhile, ADC Ballroom kids, the youngest being 8 years old, all trained by Michelle Mortier, are practising, finding the time between their busy school schedule, to raise their standard to secure trophies and medals in the Junior Categories.
"The ADC is also happy to announce that entries have also been received from overseas contestants as well. Consequently, all dance enthusiasts will have the opportunity, to witness the cream of Sri Lanka's ballroom dancers display their talent, in both Modern and Latin American categories.
"There will also be a few events in the Salsa and Bachata Categories which, no doubt, would prove to be spectacular.
It is also expected to have entries for the Argentine Tango Category, which has hitherto not been included in any of the Dancesport Championships in Sri Lanka. To provide an equal opportunity to all the participants at this Championship, the organizers have invited no less than four experienced International Adjudicators and several highly qualified local adjudicators as well.

"As a result, much excitement is building up amongst the many dance schools participating at this event, to vie for the prestigious titles under the several categories scheduled to be worked out at this competition.
The highlight of the evening's entertainment programme would be the (Pro-Am) Professional/Amateur event, in both Standard and Latin categories, at which couples from overseas would also participate.
"The ADC is proud to announce that this is the very first time such a category has been introduced to a Dance Championship of this nature and spectators are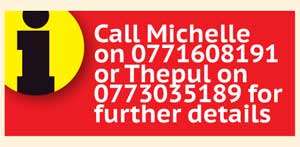 assured of a scintillating display. This particular event is also much looked forward to, as Toni Fernandez, the ADC's Founder and Dance Instructor, is also expected to compete, after many years.

The first segment of the evening's programme would conclude with an Honour dance each by the winning couples of the Pro/Am and Amateur categories. The second segment of the programme is certain to be equally enjoyable as the spectators and dancers would also take to the floor and, therefore, the evening's entertainment is bound to be both spectacular and unforgettable.
Tickets for the Championship are selling fast, and dance enthusiasts who would not like to miss this great event should lose no time in obtaining their tickets for the evening's entertainment.