---
The survival tale of an acid attack victim who seeks help to restart life
Must undergo another corneal transplant to his left eye
The story of 37-year-old Sanjaya Sandaruwan from Wennapuwa still echoes to this day. Sandaruwan became a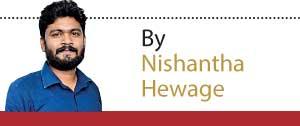 victim of an acid attack on October 18, 2010 as a result of a neighbourhood love affair. The young woman's family had opposed the relationship, resulting in the acid attack. The attack is said to have been carried out by a gang of four, including the brother of the young woman.

Following the attack, Sandaruwan faced many difficulties. He had worked as a sports coach at a tourist hotel, but had to leave his job due to his vision being impaired. The severe injuries had left Sandaruwan blind for some time, but some hope surfaced when he regained sight partially in 2015. This was after he underwent successful corneal transplant surgeries in 2012 and 2015 in India and Sri Lanka. Now Sandaruwan is advised to undergo another urgent corneal transplant to his left eye. The procedure is estimated to cost Rs 500,000.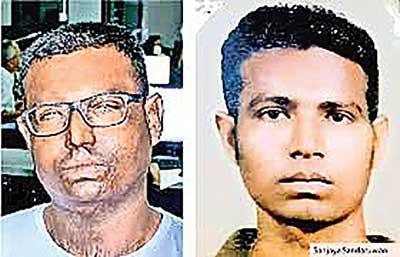 The picture on the left shows the present state of Sanjaya Sandaruwan while on the right is him when health was on his side
When asked if a case had been filed against the perpetrators, Sandaruwan disclosed that one had been filed in the Negombo Magistrate's Court. But the case had been put on hold for three years until it resumed in 2017. "The perpetrators have been granted bail. Still justice has not been served," Sandaruwan said in a frustrated tone. He added that the court case was being dragged on for a long time. "I am still waiting for a fair and just verdict. But the ones who got involved in this merciless acid attack are still at large," he lamented.
But his sufferings have not yet ended, as protecting his sensitive eyesight has become a daily struggle. Sandaruwan is under instructions to take medical treatment for an indefinite period of time to protect his eyesight. Speaking to Daily Mirror, he said, "I have to get medicine as long as I live. I accept my condition positively, but I need to live without being a burden to others." He explained, both medicines and doctor's fees cost him around Rs 18,000 per month. "We have sold our house for my surgery and now we live in a rented house. Besides my father works as a guard at a fishing boat yard. He alone cannot support our family," he added.
"I'm seeking help from someone to financially support me to make this corneal transplant surgery a success and to support me to start a small boutique"
Though his eyesight was partially restored and is improving, he has been advised not to expose himself to sunlight and dust extensively. This is because sunlight could potentially damage his eyes. "Doctors have warned me not to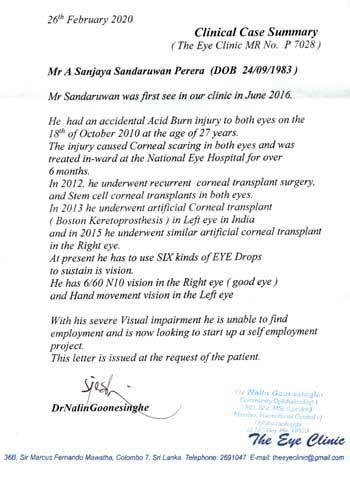 expose myself to infections and other conditions that might pose a risk to my eyesight," he stressed. This has made him avoid activities that could harm his eyes. At present he uses six types of eye drops to sustain his vision. "The eye drops have to be put every two hours. My eyes have to be taken care of and I am living a life that is totally contrary to the way I was before the attack," he said.

Sandaruwan also thanked the Daily Mirror for publishing his story in 2014 as it helped him raise funds for surgery to his right eye. But his eyesight was not fully restored to how it was before. He is in a situation where he cannot be employed at a private or public firm, especially outdoors. This has made him depend on his parents.
Currently Sandaruwan lives in a rented house with his parents in Lunuwila, Wennappuwa. The whole family depends on his father's meagre income. "We are in a rented house as we had to sell our own house a couple of years back to raise money for my medication," he said.

Sandaruwan would like to start a small business along the lines of a boutique or a private home business after the surgery he is about to undergo. "We have reached a point where we cannot afford to pay my medical bills. So I'm seeking help from someone to financially support me to make this corneal transplant surgery a success, and to support me to start a small boutique," he pleaded.
Those who wish to help this brave young man can contact Sandaruwan on 0712118745 or visit him at No. 10, 5th Lane, Udasirigama, Lunuwila. Financial contributions can be made to:
A.S.S. Perera (NIC: 832681172V)
Sampath Bank,
Account Number - 101954231835
Piliyandala Branch