---

With the global spread of COVID-19 having drastically affected people's work and travel, economic activity in most fields, except some essential services, is stagnant. Many factories and businesses have temporarily closed down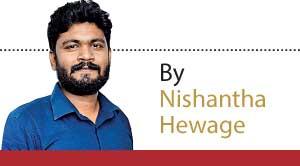 and transport is limited. But although this stagnation adversely impacts people and economies, the natural environment seems to be thriving. Pollution and greenhouse gases have significantly fallen. According to the CarbonBrief website, carbon emissions in China alone fell by around 25% from the start of this year. According to media reports even in neighbouring India (Delhi) has been experiencing improved air quality rates. In this context, Daily Mirror spoke to local environmentalists to find out how the pandemic has impacted Sri Lanka's pollution levels, especially in the commercial capital Colombo.
Better air quality in Colombo
Sarath Premasiri, senior scientist at the National Building Research Organization noted that unhealthy air had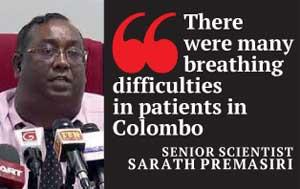 reduced by at least 50-70% in Colombo during the curfew period. Air pollution has also fallen in the city's suburbs. Referring to US Environmental Protection Authority (EPA) data on Air Quality Index (AQI), Premasiri said Colombo was experiencing 'Good' levels below 50. "After March 15 there was a significant improvement in the air quality, compared to earlier days," he said. Compared to the same period after March 15 last year, air pollution had dropped by at least 50% this year, he said.
Premasiri attributed the air pollution drop to the drastic decrease in vehicular movement, which causes the most harm in urban areas. He added that halting commercial and other industrial activities had also helped improve the air quality.
To maintain this healthy air quality even after the pandemic, Premasiri suggested reducing the city traffic flow. "We are making proposals to the government on this. The government is also taking steps to improve public transport to address air pollution," he said. A committee has been formed combining the Environment and Wildlife Ministry, the Central Environmental Authority and university representatives, to study methods of mitigating air pollution, he said.
Premasiri noted that high air pollution had made people more vulnerable to respiratory diseases. "There were many breathing difficulties among patients in Colombo between December 2019 and February 2020. But now there are less complaints, making it easier for health officials to identify COVID-19 cases," he said.
"Parallels can be drawn between COVID-19 and the climate crisis"
"Premasiri attributed the air pollution drop to the drastic decrease in vehicular movement, which causes the most harm in urban areas"
"According to media reports even in neighbouring India, Delhi has been experiencing improved air quality rates"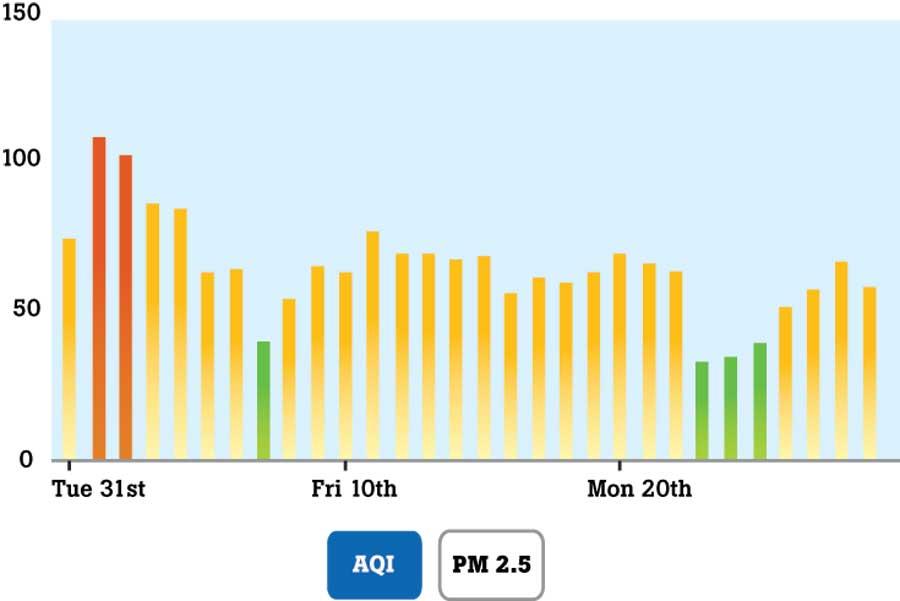 Less greenhouse gases
Dr. Sunimal Jayathunga, Director (Climate Change) at the Environment and Wildlife Resources Ministry said the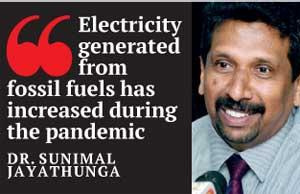 climate crisis had intensified due to the rapid concentration of greenhouse gases in the atmosphere. He said greenhouse gas concentration had reduced during the COVID-19 pandemic due to less burning of fossil fuel in the transport sector, industrial sector and other commercial sectors. "However, electricity generated from fossil fuels for domestic electricity consumption has increased during the quarantine period," he noted.
He viewed reduced air pollutants in Colombo's air as a positive outcome of the lockdown. Dr Jayathunga reiterated the importance of using public transport as opposed to private vehicles, which have become a major air pollutant in Colombo.
He said it was important for Sri Lankans to be aware of the climate crisis even though our Gross National Production had little impact on the climate. "We must incorporate the climate crisis in school lessons, and conduct awareness programmes for science and geography teachers," he said.
Oceans greener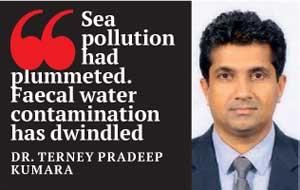 General Manager of Marine Environment Protection Authority (MEPA) highlighted some of the benefits of the lack of human movement and activity on the environment, specifically the oceanic environment. He said the ocean environment had become greener compared to previous days. "Amid the country's lockdown, marine pollution too has drastically reduced by 45%," he revealed.
This is based on an MEPA survey conducted along the coastal belt and oceans off Trincomalee, Galle, Matara, Kalutara, Wellawatte, Dehiwala and Negombo. "We found sea pollution had plummeted by 40-45%. Even faecal water contamination has dwindled," he said. A 30% reduction in nitrate and phosphate pollution was also observed. He said the COVID-19 pandemic had greatly contributed to these figures. "Some other factors could be less river flow due to low rainfall, monsoon rains not being active, and minimum fertilizer consumption despite the harvesting season," he added. He said that data gathered could be used as a baseline to make future comparisons.
COVID-19 and Climate Crisis
Parallels can be drawn between COVID-19 and the climate crisis. Both require urgent attention and are emergencies. But world governments have paid more attention to COVID-19 as it has claimed hundreds of thousands of lives, and afflicted many within a short period. The virus' negative consequences could be temporary, but climate change poses risks that can profoundly shake our very existence, and cripple mass production in the long run. The same governments that were quick to respond to the health crisis have been less concerned about the climate crisis. But the latter has underlying existential factors that define our position in the world as humans among other living beings. Studies have affirmed the slow rise in global temperatures allows humans to psychologically adjust to a worsening situation. As a result, we view environmental issues as less urgent and are less willing to accept drastic policy measures to deal with them.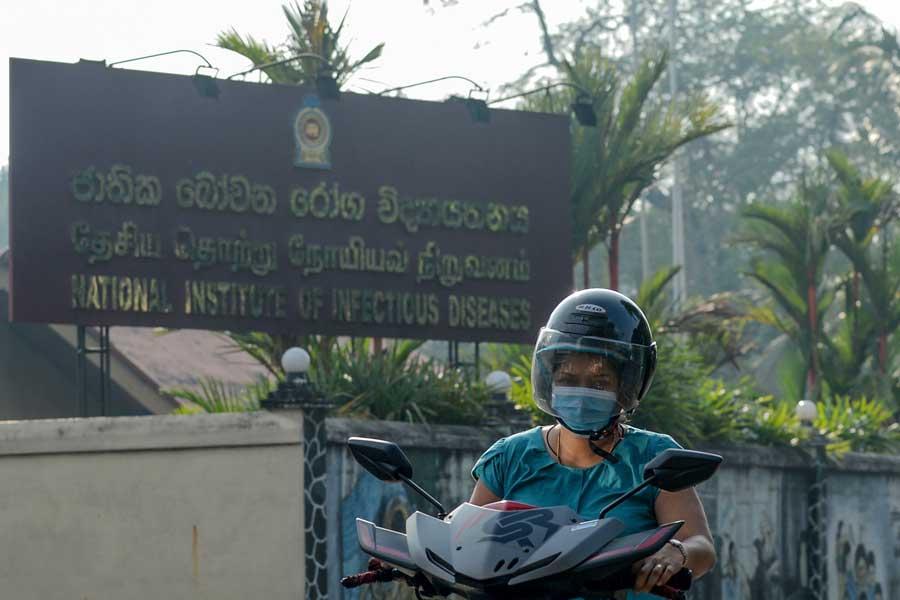 The National Building Research Organization has noted that unhealthy air had reduced by at least 50-70% in Colombo during the curfew period