---
The country has witnessed the increasing sophistication and growth of condominiums. Condominium-living has become the popular choice of the middle, upper-middle income earners and the elite.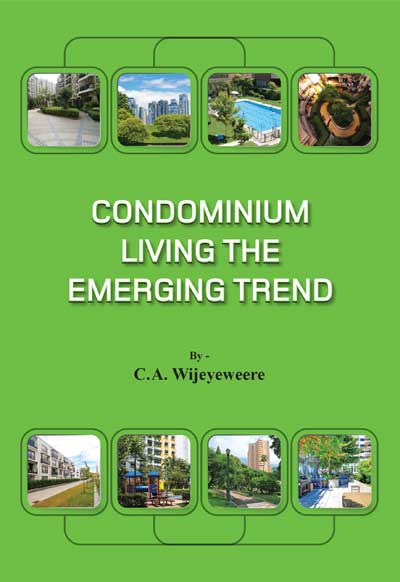 Chairman of the Condominium Management Authority C.A.Wijeyeweere, has authored a book titled "Condominium Living, the Emerging Trend". This book covers a series of instructions on condominium living. The intricacies of condominium living are innumerable and the author has strived to educate condominium developers, owners, management corporations, prospective buyers of condominium parcels and all the relevant stakeholders. The author has taken every effort to enhance the knowledge of people living in condominiums.
The manner of setting up a management corporation under the law has also been well elaborated in this book for the advantage of owners and the management corporation.This book also covers the role of the developers.The author has lined up a set of ideas as to how to be a good neighbour in a condominium complex. He has also emphasized that a good neighbourhood is one that is caring, safe and loving.
He provides practical information in a simple format.
The magnanimity on the part of Mr. C.A.Wijeyeweere the author, is that he does not charge a royalty for his authorship. One half of the proceeds by sale of this book will be deposited in the "Sevana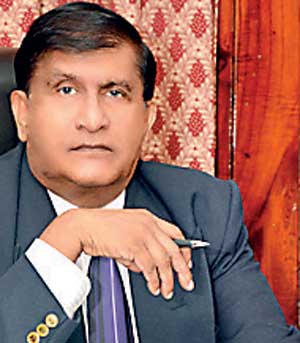 Fund", which is dedicated to the provision of housing for the poor and disadvantaged, living in rural and urban low-income settlements in Sri Lanka.
The other half of the proceeds will be used for the provision of staff welfare services of the employees of the Condominium Management Authority.

This guide book is available at the sales counter of the Condominium Management Authority, Sir Chittampalam A. Gardiner Mawatha, Colombo – 2.