---
February 15, 2019 was a sad day for the CIMA Toastmasters Club. Our dear Charter President, Distinguished Toastmaster Padmini Samarasinghe passed away that afternoon. It is only fitting that we pen a few lines about this amazing lady.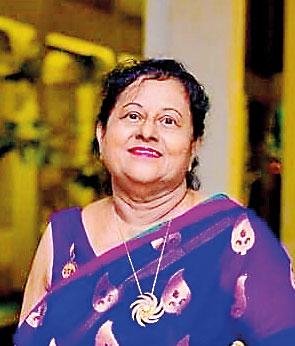 Padmini not only was our Charter President, she also was the first lady Distinguished Toastmaster in Sri Lanka; the only DTM to be produced by our club to date.
Padmini was the livewire of our club. Always present at meetings, she ensured that we maintained the high standards she set for us. Ever the perfectionist, she would not tolerate any excuses, ensuring we did everything right, whether it be organising a meeting, writing a speech or delivering it.

Padmini never knew the word "NO!" She believed everything was possible. She knew how to fix everything, all the mess we made. We knew she would be there to save us.

What most people don't know is under that strict disciplinarian outer appearance was a beautiful and warm human being. She would never miss a call or email, alert as a hawk she was an epitome of reliability. We could always count on her. She took great pain in checking our scripts, practicing our speeches and fine-tuning us for competitions. Those who were trained by her are not just CIMA members but toastmasters from all over the country.

Padmini went on to start seven new clubs, mentor and sponsor hundreds of toastmasters; a herculean task she carried out with ease. Padmini was wonderful company to be with. She was a storybook waiting to be read and shared her stories with enthusiasm. Her zest for life was infectious. She was ready for any adventure and would always find the lighter side of any difficult situation.

The void her demise has created cannot be filled for there was only one Padmini. Her legacy will always remain with us. We were not just her friends or fellow club member, but to her, we were her own. She was our second mother.

Padmini will always be in our hearts and prayers. May our paths cross again somewhere
in samsara!
CIMA
Toastmasters Club