---
This book discusses the transformation of Ceylon's economy and social structure under British rule in the nineteenth century. It focuses in particular on the waning of the old, the ruling class,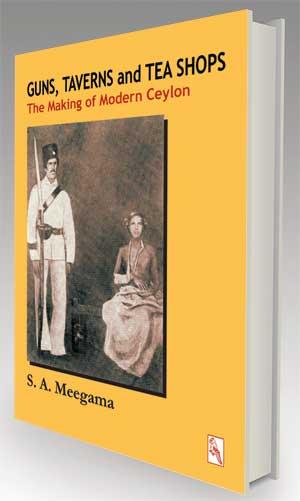 changes to laws governing marriage and divorce, plunder of Buddhist temples, land-grabbing, alarm over epidemics, despoliation of wildlife, devastation caused by cattle disease, and felling of forests for timber and plantations. The author examines the impact on the village of monetization and the growth of capitalist relations; the social de-stabilization caused by the evolution of a landless class and the stagnation of the village economy; and the role of taverns, gambling establishments and disorderly notables in the rise of lawlessness. The book outlines British attempts to establish a modern state to meet the stresses and strains created by these developments, and assesses the effectiveness of various government interventions and regulatory policies aimed at managing the situation. As a history of Ceylon during this period of rapid change, it should be of interest to the specialist and general reader alike.
The author, Dr S. A. Meegama, served as director of the United Nations Statistical Institute for Asia and the Pacific in Tokyo. Educated at the University of Ceylon, Peradeniya; the Indian Statistical Institute, Calcutta; and the London School of Economics, he taught in the Economics Department at Peradeniya and was lecturer in Social Statistics at the Centre for Urban studies, University College, London before becoming director general of planning for the Ministry of Planning and Economic Affairs in Sri Lanka in the 1970s. He has several publications on mortality to his credit and his monograph Socio-economic Differentials in Infant and Child Mortality in Sri Lanka was published by the International Statistical Institute. He has also published two volumes on the revolutionary Philip Gunawardena, the initiator of land reform in Sri Lanka, entitled Philip Gunawardena the State Council Years and Philip Gunawardena and the 1956 Revolution. Dr Meegama's most recent publication is Famine, Fevers, and Fear: The State and Disease in British Colonial Sri Lanka.
A book titled "Guns, Taverns & Tea Shops: The Making Of Modern Ceylon", written by Dr S. A. Meegama would be launched on Saturday, September 21 at the Visidunu Publications stall during the Colombo International Book Fair at the BMICH.
Stall Nos. D 183-187 at the Colombo International Book Fair, BMICH