---
Where the spirit does not work with the hand there is no art –Leonardo da Vinci
A two-day workshop was also successfully conducted by these artists on the theme
'Peace and Harmony'
in Anuradhapura on 18-19 December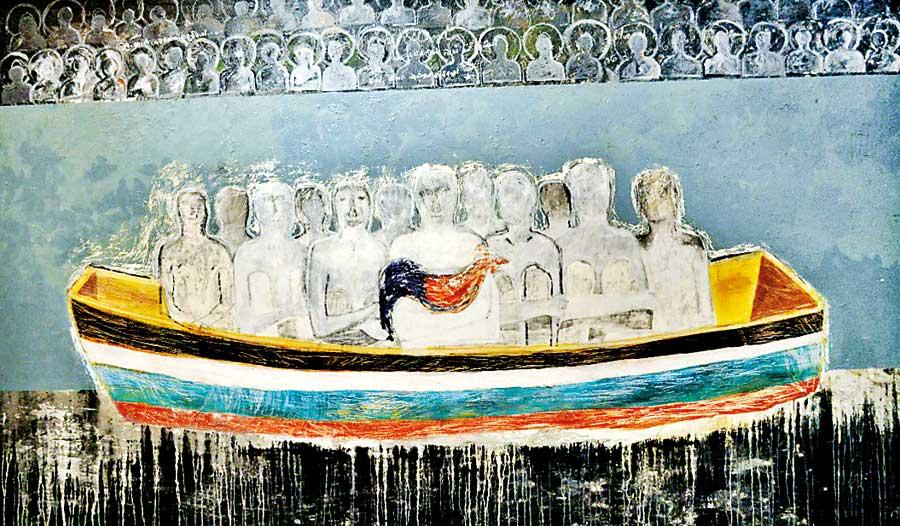 The inauguration of the five- day contemporary art exhibition which was hosted by Sri Lankan international artist, Chathuranga Biyagama, under the patronage of Bangladesh High Commission was held at Harold Peiris Gallery, Lionel Wendt on December 16.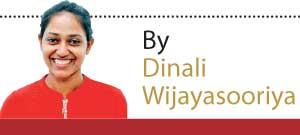 The chief guest of the inauguration was Western Province Governor Dr Seetha Arambepola.
The gallery comprised of the artworks of contemporary artists of Bangladeshi and Sri Lankan artists. Adding numerous hues to the event, the art gallery was an eye-catching sight for everyone who presented on the day. The showcase of the artwork gallery was opened to the public from 16th to 20th afterwards.
The exhibition aimed at providing a great opportunity for talented artists. "I wanted to create a platform for the Sri Lankan artists and to create contemporary art opportunities between the two countries as the major objective of conceiving this event," Biyagama told the Daily Mirror.
He also said that art is something productive and there is a norm that artists do not have a reliable market for their talents in our country. He opined that the new artists would be encouraged to beat the challenges as such in future. There were many realistic paintings hung up all over the gallery reflecting the mighty talents of the artists. Their patience, determination and vibrant creativity were blended into striking pencil arts and then to captivating colours and images. "There are many opportunities for artists in any part of the world; we need to captivate the best parts of them and to give them value to their creations," he said.
He also highlighted the support given by the High Commissioner of Bangladesh to Sri Lanka, Riaz Hamidullah.
Biyagama expressed that there would be another art exposition similar to this organised by him in Dhaka, Bangladesh in 2020. With the participation of Sri Lankan and international artists, he expects to exhibit their creativity and talent to other countries in the world.
Moreover, in future, the showcasing of such expositions would be organized mostly aiming South Asian countries like China and India, Biyagama said.