---
Buy One, Gift One: Empowering Sri Lankan Women in Rural Communities to End Period Poverty Through Provision Of Reusable Sanitary Napkins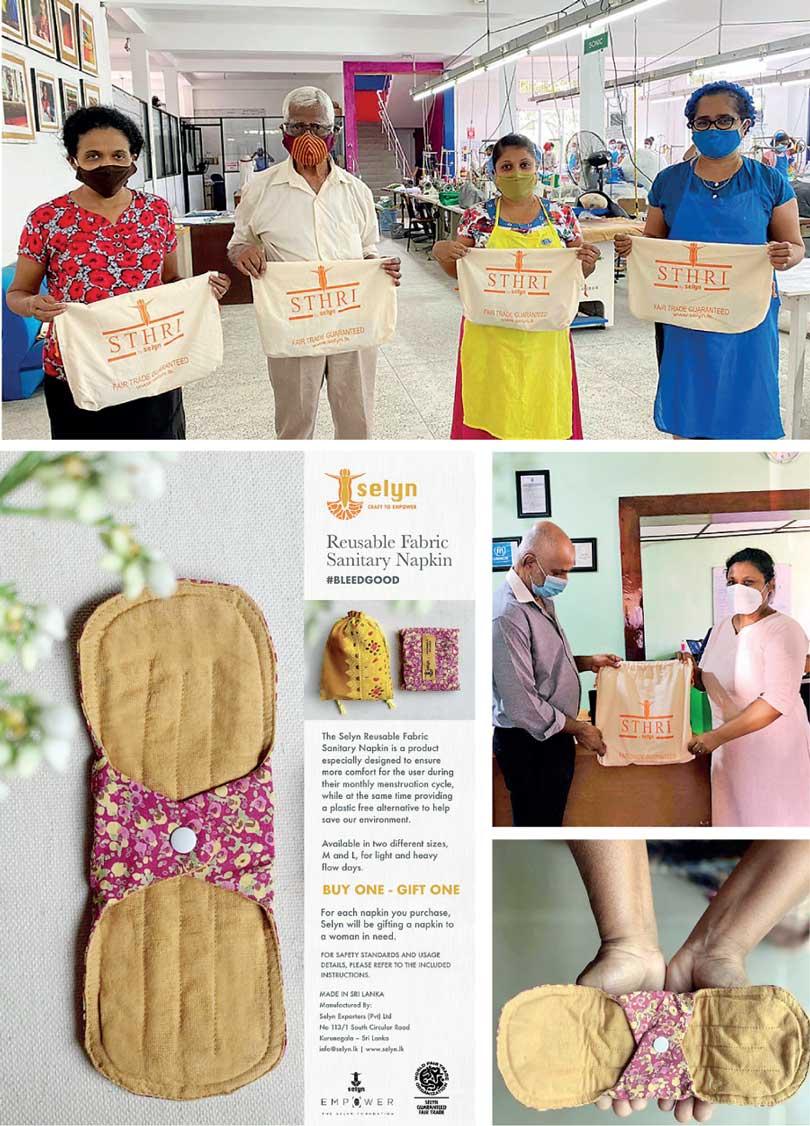 Selyn launched its #BleedGood campaign last October on International Rural Women's Day, where with every purchase of a Selyn Reusable Fabric Sanitary Napkin, Selyn committed to donate a reusable napkin to women who are unable to afford menstrual hygiene supplies in rural Sri Lanka. The first donation drive was completed in collaboration with NAFSO (National Fisheries) supports Refugees and Asylum seekers who are in and around Negombo and waiting
to settle in other countries through the UNHCR processes. An awareness raising session on female sexual health and hygiene was conducted in collaboration with the Arka Initiative.

"As a community it is our responsibility to uplift those in need. This issue requires a nuanced approach, but while we advocate and wait for a long-term solution, we at Selyn are doing what we can to assist those who are most vulnerable", says Selyna Peiris, the next generation lead of Selyn. Inviting the public to take part in the Buy One- Gift One campaign, Sandra Wanduragala,

the Founder Chairman says, "No woman should be made to feel ashamed for what is natural. Menstrual hygiene is a basic human right".

The Selyn Fabric pads are now available at all Selyn stores, via their online store at www.selyn.lk, Bhumi and the Good Market shop.