---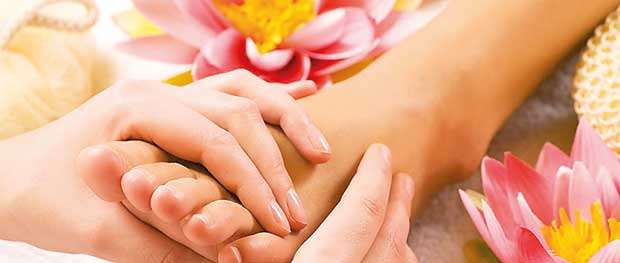 ---
The leaders of all religions have failed to educate the island's children about these evils
---

Under the pretext of providing Ayurveda Panchakarma or the five-fold treatment, a new concept is now developing in the society in which the age-old traditional Ayurveda treatment is abhorred and the so called spas are mushrooming all over the country.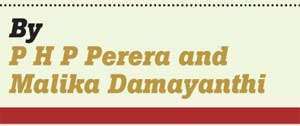 According to reports the majority of these spas are widespread in the Ja-Ela Divisional Secretary area in the Gampaha District. This fast growing social evil was the subject of discussion at the Jaela coordinating committee meeting, during which its co-chairmen Joseph Michael Perera and Felix Perera both made comments. They opined that before the youth of the area fall victim to this social evil stern steps should be taken against these institutions.
During our investigations we found that in the Ja-Ela area a very large number of these spas operate 24-hours a day. Some spas however are kept open only during the day. A massage lasting 45 minutes and costs between Rs1000-1200. At the entrance to these spas an assortment of herbal oils, roots of trees and ointments in various forms are displayed. These products come with the certification of an Ayurvedic doctor who is never present at the site. At some places a person posing as an Ayurvedic doctor can be seen reading a book or glancing over the pages of a newspaper. He doesn't care to raise his head and look at the customer who seeks treatment at the massage parlour. Sometime he can be seen speaking with some touts. These parlours are patronised by men only and their ages range from 15 to 70 years.
It is usual for a patient seeking treatment at a medical clinic to be examined by an Ayurvedic doctor after which a diagnosis card is prepared with the type of treatment recommended. Afterwards the patient is given a date to return to the doctor. Such practices are unheard of here. Instead the person, pretending to be the doctor-in-charge, after speaking to the touts, would ring the bell, lying on the table, and summon the women therapists. A group of women in the age group of 18 to 50 years then would present themselves before the customer. The selection follows with the exchange of notes and the customer is led to a room. What happens next is left to the imagination of the reader. In reality no ayurvedic treatment is administered on the customer. What happens inside these rooms is something that goes beyond the imagination of a person who upholds cultural values.
Some officials fear that in the event of them taking actions against these spas, they would have to face Human Rights issues.
There is also a group who closely coordinates the affairs at these places. The main job of the members of this group is to find women who are prepared to work at these places. Some of them are drivers of three wheeled vehicles who transport customers to them. There are others who boast of their political affiliations and obtain ransom from the owners.
The Prelate of the Ekala Sri Dharmodaya Buddhist Centre, Ven Balagalle Dammaseeha Thera, who opined that the Ja-Ela area being a complex city is visited by youth from various parts of the country.
The monk said that there are foreigners too who are boarded in Ja_Ela. These factors have contributed towards the city becoming an area with so many social evils. The leaders of all religions have failed to educate the island's children about these evils. Children of grades 10 and 11 are getting drifted away from religious education. Avoiding Sunday School sessions, they are now eager to attend private tuition classes. The private tuition teachers should be held fully responsible for this situation. We are finding difficulty in communicating with the children. Even at the Ja-Ela Coordinating Committee there had been diverse views. No one can shun responsibility saying that the laws are inadequate. If it is so they can bring in new legislation to arrest this situation.
Sinful acts
Similar sentiments were expressed by Rev. Priya Jayamanne the Parish Priest of the Ja-Ela Church of the Mother of Sorrows, who referred to these places as semi brothel houses. He said that it is a fact that the women serving at these places are committing sinful acts. Physiotherapy is good and it should be done by a competent person, but what happens here is a complete different type of action.
The children should be motivated not to fall prey to these evils; they should be educated on the destruction that could be caused to their personality. The officials are solely responsible. The police should be more vigilant. The laws should not be bent or twisted in order to save the culprits. Running of brothels is against the laws of our country. We have reason to believe that some of these officials too patronise these places and because of that they are unable to cancel their licences.
Ja-Ela Urban Council Member Namal Suranga speaking to the Daily Mirror said that these institutions had obtained trade licenses. The authorities who are responsible for issuing these licenses should have been more careful.
---
Some officials fear that in the event of them taking actions against these spas, they would have to face Human Rights issues
---
The women who serve in these Spas do not receive any salary but depend on the tips given to them by patrons. These women come from faraway places having told their families that they are well-employed. Some of them have left their husbands and have sought employment here. With the earnings they are supporting their families and some even have to provide for the needs of their husbands who are drug addicts. They are not willing to leave this lucrative job as their daily earnings are in the region of Rs 5000-10,000.There are certain people, who have political clout, and earn by the way taking ransoms from these spas. Some obtain sponsorships for various sports activities like cycle races, new year festivals and other cultural activities from these joints. In the recent past there was an instance where a PC member of the Sri Lanka Podujana Peramuna had invited those employed at spas to his home and given instructions on how these joints should function.
Students visit in the night
A senior school principal Rukman Pinto had this to say about these Spas which are rapidly growing in the Ja-Ela area. "There is a remarkable trend in youth and students in the area who are getting lured by these spas, located at every 50 meters from each other. They have been located in close proximity to schools, temples and churches. I have observed students visiting these places in the night. It is a tragedy. It is my opinion that to commence this type of activity they have to obtain the approval of the District Medical Officer, Public Health Inspector, Police, Grama Niladhari of the division and also of the Local Government body. Without the recommendation of these individuals they cannot obtain the license from the Commissioner of Ayurveda. The Ayurveda Medical officers, who issue these licenses, appears to be unmindful of conducting any investigation or being observant of them. It is suspected that a portion of the huge income these Spas earn fill the pockets of these authorities who allow them to operate without restrictions. They appear to be more eager to conduct raids on small hotels, mini shops and hold conferences for the media. Their silence regarding the operations of these spas leads to much suspicions about what is happening behind the scene.
The Divisional Secretary of Ja-Ela, S.B. Jayasundera, who expressed his views on spas, blamed the Ministry of Indigenous Medicinefor issuing licenses to these institutes without adhering to the requirements. This has led to all these issues. Complaints have been lodged with the police to raid these places and to check on all unauthorised spas and also take those who operate them into custody. He also asserted that as far as he knew there was only one Spa in the Ja-Ela town that has come forward to register itself.
It is well-known that the police conducts raids now and then and produces suspects in courts, but they are able to obtain bail on the same day and they are back in business the next day as usual.