---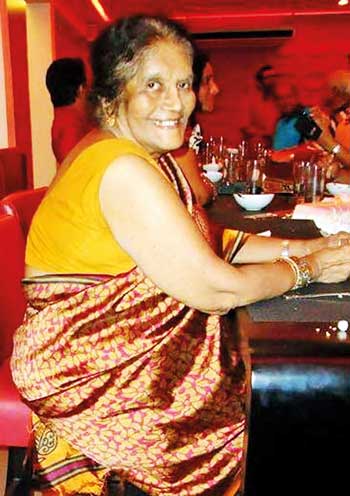 Aunty Ninette impacted many lives as she lived her life to the fullest, leaving with us many fond memories of fun, love and laughter.

A pillar of strength and encouragement during my wedding, she gave me all the support and advice I needed in a gentle and loving way. My children were always welcome in her home, their mischief and naughtiness were of much enjoyment and they were always encouraged to roam and play to their heart's content in her "Garden of Eden."

A versatile woman of grace, who loved the Lord. Her interests were numerous ranging from nature to sports, music to movies, art and craft, history to current affairs, and an ardent animal lover. Indeed there was nothing she didn't know!, As her niece, we shared many common interests and I looked forward to conversing when time permitted.

I was blessed to have spent time with her praying and being there during the last days of her sickness. God knows best when to take His loved ones home and that He did, without letting her suffer more than she could bear. I take comfort in knowing she is at peace with all her loved ones and that I will see her again one day.
Rest in Peace dear Aunty Ninette. Your life blessed mine! We will miss you and love you always.

Aunty Ninette, love leaves a memory no one can steal.

"I have fought the good fight, I have finished the race, I have kept the Faith" (2Timothy 4;7)
Nirma Tranchell.