---
There is a problem with aesthetic studies in Sri Lanka as the employment for aesthetic studies are limited.
In addition, mathematics is needed to follow higher education-the Advanced Level and beyond. The students must pass mathematics at the Ordinary Level examination.
The Chief Minister of the Central Province Sarath Ekanayake ten years ago set up the Mawilmada Risikala School a special school for aesthetic studies, which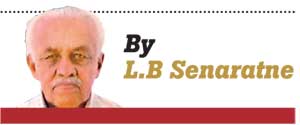 teaches aesthetics subjects in addition to the usual curriculum.
The students of school can qualify in the normal educational stream and also specialize in any aesthetics subject they prefer.
A group from the Mandala South Asian Performing Arts Dance Company of Chicago arrived in the school to teach the basics of Ballet and they, in turn, to learn Kandyan Dancing.
The Mandala SAPA offers "powerful engagement with unique and expert dancers, musicians, storytellers, artists and educators whose origins reach from the Himalayan ranges to the Indian Ocean, from Persia to Indonesia."
"The Chief Minister of the Central Province Sarath Ekanayake ten years ago set up the Mawilmada Risikala School a special school for aesthetic studies, which teaches aesthetics subjects in addition to the usual curriculum"

The website says:
"Mandala's company dancers and musicians, teaching artists, and artistic collaborators and outreach partners bring folk and classical traditions, as well as current and hybrid innovations, to life. We promote cultural awareness and exchange through entertainment and education. For all global citizens, the splendour of South Asia abounds with Mandala."
The group will stay for a week on a teaching- exchange programme.
Chief Minister Ekanayake met the group at the school and welcomed them to teach young students a subject that is not very common in the country- ballet.
The Principal of the school Ms E.M.U.P.M. Ekanayake said that there were now thirty students, who had entered the University and some had already completed their first degree.
"The school was established ten years ago has continued progress and the new exchange programme would bring better results," she said.
Chief Minister Sarath Ekanayake said that this was the only way for students to go forward in aesthetic studies in the present education system.

The coordinator of this programme is Ms Vajira Aluthge