---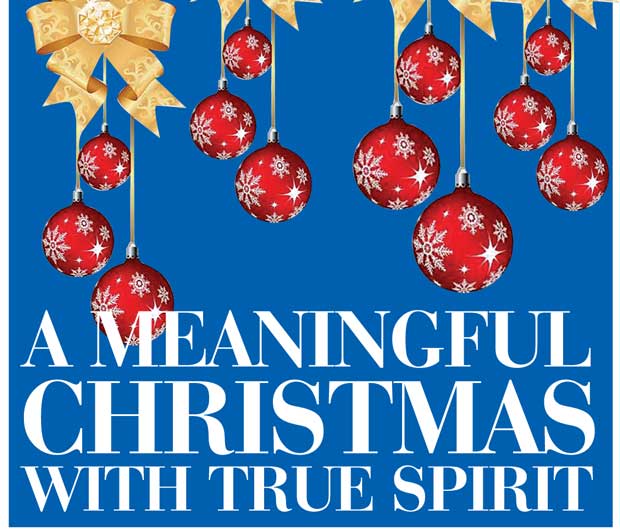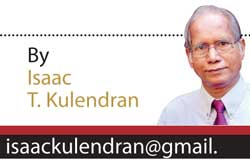 'Christmas is coming and no folk should be sad' goes an old Christmas Carol. So don't you be sad but make yourself glad. 'Joy to the world, the Lord is come' reads another carol. So why not be joyous? The angels too sang 'Good tidings of comfort and joy.'

Be joyous and run through your Christmas bonus, (which you get anyway), even without being a Christian. You are free to go on a spending spree. You could buy mobile phones, refrigerators, electric cookers and all types of amplifiers. You may play them and make your neighbours and upstair folks go deaf. During the war, the society was quiet and so well-behaved, but now that there is peace, there is no end to our freedom to enjoy, more so when Christmas is coming soon.

If you have the money to throw, you may buy the imported goods, but you only help to raise the demand for dollars for the imported. In this way, the exchange rate of the dollar goes up. Once it happens so, any imported goods will cost more because of the higher rate for dollars. So if you complain about the cost of living, don't blame it on the government in power. You yourself have a share in driving up the demand for dollars and hence the dollar rate.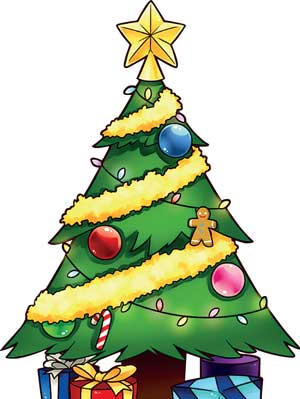 If your joy is to gobble all the scrumptious but expensive food that is being advertised - with no space for news (in the papers) and music (over the radio) - then go slow. Doctors would tell you the hospitals are full during the Christmas season due to heavy drinking or overeating or both. If your sense of enjoyment is to eat and drink, you may do so in moderation, for Jesus was not born in this world for you to eat and drink like a glutton. If you do all this in moderation, your Christmas would truly be a happy one. If you pass on your excess riches to the poor, by way of eats, which they don't get a chance, then your Christmas would certainly be a blessed and happy one.

Personally, there is no meaning in merry-making on December 25 because Jesus was definitely not born on that particular day, as no record of His birth had been made. He wouldn't have had birthday parties because his father was a carpenter and not rolling in wealth. It was not probably a Jewish custom to celebrate a birthday; only religious feasts were observed. So you might as well celebrate Christmas on your birthday, because Jesus might have been born on that day. In fact, to make it even more plausible, there is a Christian sect that definitely does not celebrate Christmas. Their argument is that December is a cold month and the shepherds wouldn't have been keeping watch over their flocks during the season.

You may celebrate Christmas, but without Christ being in the centre, your celebration would be meaningless. I attended the church service recently and the Sunday School kids acted out an original skit written by a young man, Sinthujan Edwards. In it, there were a few newspaper reporters who complained their boss was unfair by them in not providing them a Christmas bonus. Just then, the boss walks in and orders them to go to Bethlehem and report on the happenings there. Immediately after he leaves the premises, one of the female journos complains in the typical Sri Lankan style: "Aiyo, we have to travel so far, of all places, to Bethlehem!" Anyway, they make it there. And you are right - they spot a man and woman with a baby. One of the journalists asks the woman; "What's your name?" to which she replies "Mary." And later, when the man is asked for his name, he says "Joseph." Just in time, some men walk in. When the journalists question them as to who they were, one of them responds saying they were shepherds. Later, three men march in and when asked the same question as before, they say; "We are the wise men."

They then decide to capture a photograph of them all. Just at that time, the baby starts bawling. One of the journalists says; "This baby is disturbing us." Once he finishes commenting, the baby bawls again, much louder than before. Then the journalist reiterates that the baby should be removed. The baby, is Christ. This is what happens when you celebrate Christmas by leaving Christ out of Christmas. It becomes X'mas celebration, without Christ being the focus of the occasion. This is what happens these days.

So do welcome Christ in your heart when you celebrate Christmas! That way, your Christmas would be meaningful and not very expensive either.