---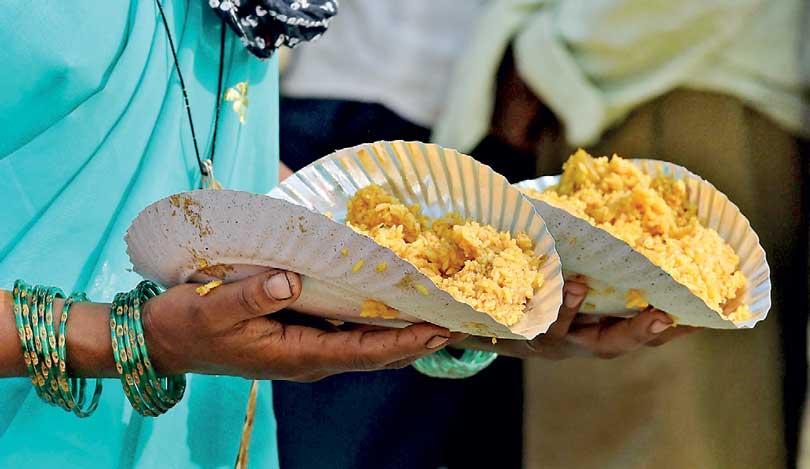 Most of the above work is related to already prepared food items which are available for consumption

once the activities commence the authority will be able to sustain the activities through the income it generates

The Goal in this exercise is to Establish a National Food Inspection and Regulatory Authority

Food control activities in Sri Lanka are being carried out by the Ministry of Health and the Director General of Health Services is the Chief Food Authority. There is a Food Administration Committee headed by him to take policy decisions on allowing food to be manufactured, transported, stored and sold in the country. The Food Control Administrative Unit (FCAU) is spearheading the controlling work. There are Food Inspectors attached to Municipalities and districts who take samples of questionable food items and send them for analysis, or for violation of labelling regulations.
Most of the above work is related to already prepared food items which are available for consumption. But this does not conform to the idea of food safety from 'farm to table'. The agricultural officers work independently of the health authorities. The regulations on usage of pesticides, artificial ripening practices adopted are not being checked by the officers of the Food Administration units in the Ministry of Health and the importers are not bound by any legislation to prevent them from bringing in hazardous food items when fruits, vegetables, potatoes, onions tea and other products that are imported. Thus, having a fragmented inspection and controlling mechanism doesn't augur well for the country. So many people must be getting chronically poisoned and die of kidney or liver diseases, or from cancer. An integrated system is a must with good laboratory support. The Govt Analyst, the MRI, the City Microbiologist & City Analysts of Colombo MC and Kandy along with Food labs in Kurunegala, Kalutara and Anuradhapura work as recognised analysts, but they do not get much support from the FAC or higher authorities to carry out this work properly. For example, the Food, water and Hotel workers' microbiological, pathological and chemical investigations have been stopped by the Colombo Municipal Council and handed over this work to the private sector. But regulatory work cannot be handed over to the private sector and results are already seen where nowadays large-scale food poisoning episodes are reported and even worms are found in food served by leading restaurants Colombo. The markets are also full of chemically treated fruits and vegetables.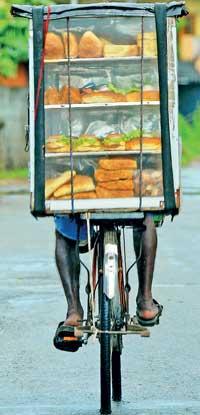 Well structured, preventive work and recognised good practices such as Good Agricultural Practices (GAP), Good Manufacturing practices (GMP), HACCP etc should be used as recognised legislations if we need to prevent hazardous food items entering the market which may be responsible for many diseases such as the chronic kidney disease.
Therefore, the time has come for an integrated approach by legislators to have an authority which will inspect food in sections of the chain from the farm to the table and take effective measures to provide advice, make recommendations, regulate or control through one agency. A good laboratory system should be established integrating some of the laboratories which are already established, but not functioning properly, and also establishing new ones at least one per a Province.
Goal and objectives
The Goal in this exercise is to Establish a National Food Inspection and Regulatory Authority to control any activity related to production, importation, transport, storage and supply or sale of food, fruits, water, milk, beverages etc
The objectives
To protect the public from having to suffer from acute and chronic food-borne diseases.
Prevent directly or indirectly contaminated or willfully adulterated food being found in the sales points
To have an integrated approach in carrying out inspections, taking samples and analysing them in recognized laboratories
To have a proper regulator system for domestic and international food trade.
Issuing certifications to food items produced which will be recognized locally and internationally
To promote good hygiene practices in eateries ensuring that tourist trade will improve by having certified hotels and eateries
To take part in the current development programme to make this an economically sound nation.
Areas covered
All local food items produced inland and those processed, transported and stored and sold.
All imported food items in the markets or stores.
All food items including tea that are exported
All food and beverages served in hotels, restaurants and eateries.
The mainline water and bottled water sold to consumers
Tube well water and well water
Any other area deemed necessary
Plans ahead
To bring in legislation to establish an independent Food Inspection and Regulatory Authority attached to the Ministry of Health taking resources from already established Food Control Units in other institutions and integrating them into one system. The structure should include Inspection, Education, laboratory, Legal and Finance Divisions etc.
To bring in a New Food Act and integrate the regulations and amend them if necessary
To establish a network of laboratories to analyze food from farm to table to check for contamination by hazardous material and microbes. This includes laboratory investigation of workers who handle food items to identify chronic carriers of diseases who could pass the diseases through food supplied.
To bring in the necessary legislations for proper inspection and food control activities.
Supporting agencies
World Health Organization (WHO)
Food and Agricultural Organization (FAO)
Funding
Although initially there will be a need for Government or donor funding once the activities commence the authority will be able to sustain the activities through the income it generates. The total income it would generate is expected not only cover the costs, but also make profits through the issuance of certificates in a few years if we cover all food producers, manufacturers of processed food, water, beverages, hotels, restaurants in the country.
(The writer is a former Chief Medical Officer of Health Colombo MC)