---
The Poem titled 'Death' suggests she is an avid reader. It seems browsing through philosophy has been done through choice rather than necessity
She has said in a short note in her book that 'poetry has been my chosen path along which I express myself safely'
Literary enthusiast Menaca Calyaneratne takes us through a journey of storm, rain and sunshine with her collection of poems which has been published under the title 'A fistful of Stars'.
Her book comes in the form of 61 poems and much of the content revolves around the theme 'love'. Menaca doesn't openly express her love, but when reading between the lines it is evident that she must be someone who is fiercely loyal in her relationships with close associates.
"Sacrifice A match burns To light a fire A flower dies As fruit desire Sun sets For moon to shine I gave you peace At the cost of mine"

This university scholar, armed with a BA in English from the University of Colombo and an MA from the Madurai Kamaraj University of India, has the gift for creative writing, but her skills are used to entertain readers with simple thoughts rather than impress them.
As mentioned here 'love' seems to be the fuel that energizes her writing. In the poem titled 'Build' she portrays the fact that two parties in a relationship should demand commitment.
She seems to tell us that life has tempered her, broken her into pieces and even made her contemplate death. The Poem titled 'Death' suggests she is an avid reader. It seems browsing through philosophy has been done through choice rather than necessity. She writes...death is the only permanent, in life, let's get used to it.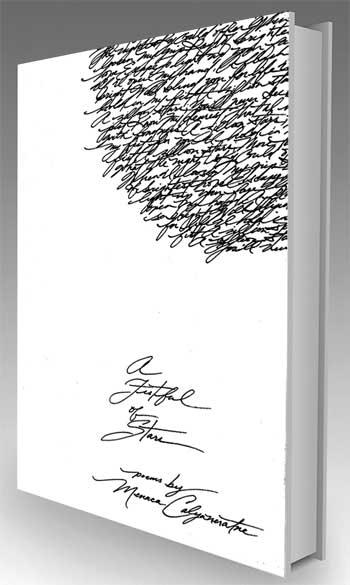 "Love is a single brick Throw it away If you can't build anything with it"

But a good number of poems suggests that despites the downs she is self-motivated to box on with life, come what may.
She is a family woman with responsibilities. Her job as an International Director for 'Save the Children International' makes her travel intensively. But home seems to be in her mind eternally and this is showcased in the poem 'The Hoarder'.
Despite her extensive travels none of the poems suggests that she picked up bits and pieces from other cultures away from home. It seems her Sri Lankan experiences as a career women, wife and mother have fed with enough to chew on and find the content for the book which was launched in Canada at 'A Compass of Peace International Peace International Exhibition' in September this year.
"'The Hoarder' A rib A heart A watch A pair of shoes Children Assignments Trips Memories Tears Laughter Collected She lost herself in the clutter Could not find the door"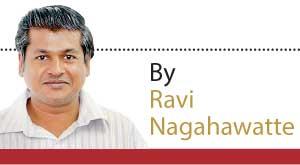 She has said in a short note in her book that 'poetry has been my chosen path along which I express myself safely'.
As much as there is control over her writing the same can be said about her will to make a sacrifice for a loved one.
Her powers of logic, reasoning and the ability to foresee the future are showcased in no uncertain terms in the poem 'Knight in Shining Armour'. But lack of space permits this writer to quote only the last 11 lines in this poem.
"You Struck him (to my glee) Like an object Across his face So he will never look again at me You stroked my face I should have known That that hand Could one day Strike me"

Her poems are truly inspirational and the best part of all of them is that we can relate to them. Readers are sure to find parts of them etched in these lines and the poetess encourages such 'adventure'.
Her first attempt at compiling a book is admirable and if there was an opportunity to go back in time this writer would have asked for a better design for the front part of the cover which lacks a bit of imagination and marketing skill.