---
Book reviews
Developing Sri Lankan Entertainment Law, One Book At A Time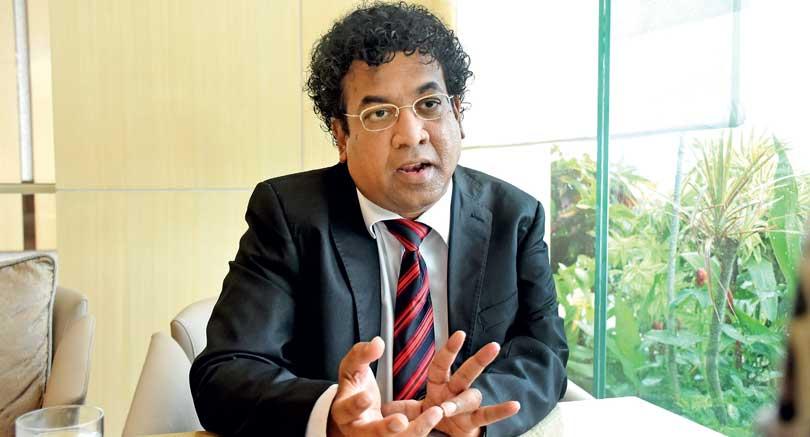 Chanakya Jayadeva
Pic by Kushan Pathiraja
Jayadeva states that writing was something that was always present in his family
Realising the dearth of legal literature on Sri Lankan Entertainment Law, Jayadeva started writing
He also added that he did comparisons with laws in India, Australia and the UK and in certain areas he had done cross studies with Singapore and Japan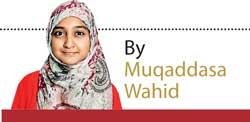 When it comes to Law: Civil Law, Criminal Law, International Law, Human Rights Law, Property Law are fields of law that many are aware of. Most lawyers practise in these fields too. However, when we think of media, films, literary works, musical concerts, musical recordings, dramas- do we ever wonder what sort of law governs them? Do we even stop to think if there's a law governing these industries? We know of lease agreements and employee contracts, but do we wonder about entertainment contracts? Chanakya Jayadeva, founder of Entertainment, Media and Sports Law Firm, is a familiar face for those who've watched 'Law and Order' on TV. Jayadeva is a specialised practitioner of Intellectual Property, Media, Entertainment and Sports Law.
He published his debut book 'Entertainment and Broadcasting Law for Sri Lanka' in 2013. His second book 'International Entertainment Law and New Media Law' published in 2019 deals with international laws governing media and entertainment practised in many countries. In his book, Jayadeva also conducts cross studies between the legal systems in place in certain countries regarding the two fields.
Talking about his foray from the legal world to the literary world, Jayadeva states that writing was something that was always present in his family. "My father worked in Wijeya Newspapers Ltd, and my uncle who lives in India, is a great writer," he reveals. Jayadeva also divulged how he entered the world of Entertainment and Media Law. In 2002 whilst studying in Hong Kong, Jayadeva was acquainted with Prof. David Smith, Vice Dean of Harvard Law School, USA who encouraged him to specialise in the area of Entertainment Law. Realising the dearth of legal literature on Sri Lankan Entertainment Law, Jayadeva started writing his first book. After its publication, whilst on a seminar abroad, he found out that many publishers wanted an updated version of the book. Whilst revising his debut book Jayadeva realised there were many parts he had left out. Thus, he began working on his second book. "For my second book, I researched on US Laws because Entertainment Law is largely developed in the USA," he stated.

He also added that he did comparisons with laws in India, Australia and the UK and in certain areas he had done cross studies with Singapore and Japan. "Because this book largely contains case studies and judgements from various countries, I titled it 'International Entertainment Law and New Media Law," he said in an interview with the . He also stated that Sri Lanka didn't have many deciding judgements in these areas except for one case he had mentioned in the book.

Jayadeva also noted that he had quoted certain statutes for areas of Sri Lankan law that aren't yet developed. He believes that these statues can help to develop the Sri Lankan legal system. Jayadeva also revealed that he is going to work with the Bar Association of Sri Lanka (BASL) to develop two areas in Contract Law as he believes that there should be specialised guidelines to draw up contracts in the Entertainment industry. "Many people don't understand the importance of contracts in this industry, areas of entertainment production becomes more systematic with contracts," he opined. He also added that though India had the second largest entertainment industry, it was only in the recent past that the industry started drawing up specialised contracts. He informed that it was very rare in the South Asian entertainment industry for people to sign contracts.

The book contains sections in laws related to the television, music, literary publishing, entertainment rights and entertainment contracts. The book also deals with areas of entertainment law that haven't been taken into serious consideration in the legal world; entertainment intermediaries, entertainment financing and entertainment censorship regulatory laws.
When asked about the purpose behind writing the book, he said that this book could be used as a guideline when dealing with cases related to the Entertainment and Media Industry. "We can use this book because the principles that deal with the entertainment industry, mainly Copyright Law, Labour Law and Contract Law are same as in the countries like the UK and the US," he informed. "One of my aims is to educate the public on entertainment law and for the entertainment and media industries to be systematic. The other aim is to create a legal regime developing law and introducing Sri Lanka to entertainment law. This would make a healthy legal structure in the entertainment industry and there will be scope for international investments in the industry," he added.

Jayadeva also inferred that the lack of Sri Lankan legal literature is due to most Sri Lankan lawyers not writing. "Whatever lawyers do as a thesis, they should expand it and convert to a book because the knowledge would be passed onto another generation. Lawyers should document their ideas and fill the dearth of legal literature in the country," he recommended. He also added that during the two years he took to write and publish book, he was still working. "I didn't take a complete off from work, I did less work than I used to and it was enough," he said.

'International Entertainment Law and New Media Law' is now available in all bookstores around Sri Lanka.