---
Revives Romance of Aponsuwa & 'King' with Annasi & Kadalagotu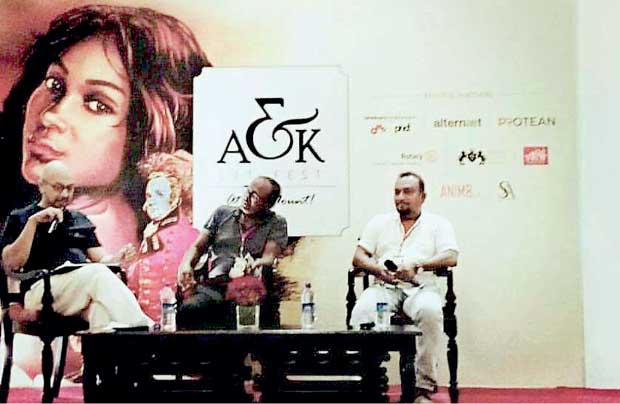 It was a hundred-rupee lottery with a guaranteed thousands of rewards within hours!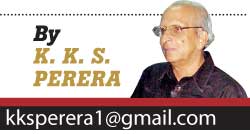 Ten score years and eleven ago a gallant military General Sir Thomas Maitland nicknamed "King Tom" sailed to Ceylon to assume duties as the British Governor. He built a grand country manor, an icon of command and authority, in the village of Galkissa on an outcrop overlooking the sea. A beautiful mixed blood member of a dance troupe that performed at the mansion, named Aponsuwa Lovina enticed 'King Tom' leading to an A and K love affair. In 1813 the 'King's' health issues compelled him to sail to England and end his six–year romance with Aponsuwa Lovina, Maitland, the righteous man, offered Lovina with a piece of land and named the bungalow Mt Lavinia.
The legend of the 19th century has been revived in the 21st century by Our flyer, trainer, writer, award winning author and founder of Candle Aid Lanka, Capt Elmo Jayawardena, a man with no allegiance to anything political with his A&K iii [Annasi and Kadalagotu] on Saturday, 7, 2017 at the modern impeccable four-star venue where history and legend blended in the past. The amazing theme image, 'from whence a forbidden tryst began, a celebration of stories will unfold anew', of A and K III tells it all.
The Annasi and Kadalagotu Literary Festival, is a festival which conveys a message to literary enthusiasts in Sri Lanka. It is a mutually shared platform for those with a passion for literature to come together, search for new avenues in writing.
The media release said, 'This year, the third Annasi and Kadalagotu Literary Festival will be taking place on October 7 at the Mount Lavinia Hotel – and we promise something that's brighter, bolder, and better than ever before! Walk right in; tickets will be available at the entrance for just Rs. 100!' The hundred rupee-ticket gives access to all the panels and discussions.
---
The panels ensured inspiring discussions spanning all three languages
A and K, an attempt to 'bring together literary enthusiasts from every nook and corner of the country
---
A and K, an attempt to 'bring together literary enthusiasts from every nook and corner of the country,' who seemed to share an interest in literature with the various panel discussions held, seems to have achieved just that. The three rooms in the Hotel held an assortment of segments which covered a variety of themes, and enthusiasts could decide on desired segment they want to be with or part to be. The panel deliberations also paid attention on diverse labels or types of local writers, like the Gratiaen winners talking prose, poetry and drama.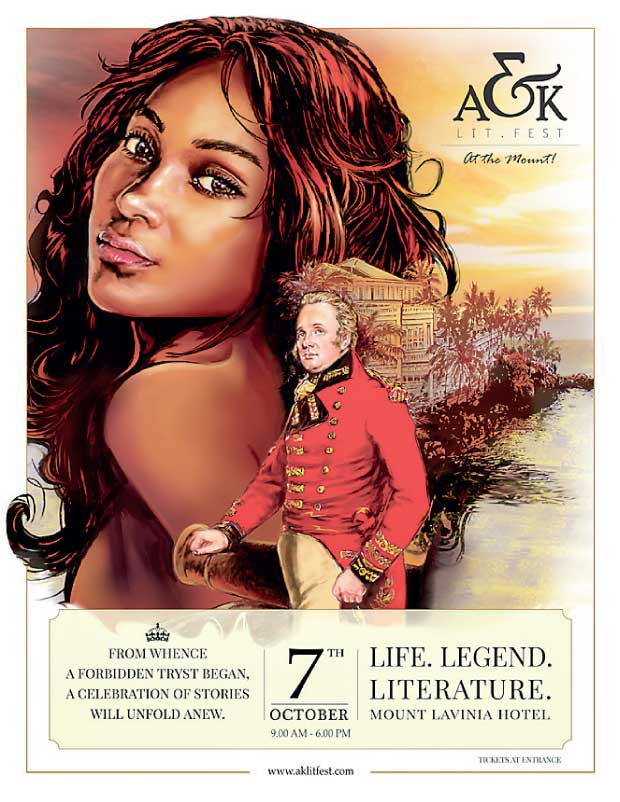 The festival this year came alive with its pledge of promoting the Sri Lankan uniqueness through literature. Among the panellists incorporated from all walks of life included recognised elite of the literary field to the beginners, all who believes 'literature nourishes the soul' and have made their first publication or with 'manuscript yet in the pipeline'. The fiesta is an assortment of all, like a sachet of boiled gram, the kadala-gotta and a slice of pineapple, Annasi pettha, flavoured to suit passions of everyone through discussion on fiction both prose and poetry, and drama fit for the wide spectrum of excitement and literary entertainment. The panels ensured inspiring discussions spanning all three languages.
A workshop for children conducted by Prashani Rambukwella, the award winning author and specialist in child literature Created Fun for Young Ones at Empire Room, taking the kids on a magical journey.
The not so welcoming weather delayed my arrival by half an hour, missing the first part of Romancing the Pen moderated by Lasith Gunawardena with the participation of Malinda Serneviratne, Krishan Mahesan, Suresh Jayawickrema and Chandra Fernando, parallel to Howard Martenstyn speaking on how his book, 'A Whale of a Tale' on Sri Lanka's marine life which helped him further the cause of conservation in conversation with Keith Wijesuriya. Held in three different locations for obvious reasons, I missed a couple of interesting panels that I fancied.
'Laughter the Best Medicine: How we dispense it' was the next that drew a fair crowd with well known dramatists Indu Dharmasena with Nafeesha Amurdeen and moderated by Adrian Ferdinands. The creation of a so well written and acted, so perfectly pitched hilarious act in an imaginary stage by Indu and an 'actress' who played the role of a journalist [the name resembling Frederica] interviewing a politician was most heart-warming, hilarious and inspiring.
The authors were given an opportunity, a very generous one, to launch their books by merely purchasing 50 tickets for distribution as invitations for the launch; where can anyone do a book launch for Rs. 5,000?
Aman Ashraff moderated 'Drawing Stories; where island's well known picture story [chitra katha] artist like Jagath Kosmodera, Anura Srinath made their appearance also attracted those with a passion for the unique age-old art. They say, 'Pictures worth a thousand stories'. The Evolution of Online Writing or 'Paperless Creativity' by Nalaka Gunawardene led panel included professionals in the field namely, Dr Nadeesha Chandrasena, Dr. Bodhini Samaratunga and Pethum Punchiheva.
Separate sets of panels focused on 'The Story behind the Story' with authors, Mahinda Masimbula, King Rutnam and Ameena Hussein, discussing the insights and motivations behind crafting their finest known creations in Sinhala Tamil and English respectively—In 'The Story Behind Story' panels, Ameena Hussein was in conversation with Keith Wijesuriya, King Ratnam with Al Haseen and Mahinda Masimbula with Dananath Fernando with all three running parallel. I had little option but attend the posh suite of the late Governor, which the Hotel has now named Maitland Room for the author's story on Ameena Hussein's novel The Moon in the Water, which the amiable Keith made it to be an educative and entertaining session.
Reliving the Past: Bringing History to Life; Virgin Authors: Doing it for the First Time commenced at the same venue and moderated by none other than the creator, originator and initiator of the concept himself, the down-to-earth; who, with an incredible passion and insight, the truly "a man for all seasons", Capt. Elmo Jayawardena. The panel was very interesting, and it allowed space for discussion between the panelists and audience. Thus while the space between writers and readers reduced; they were given an opportunity to discuss views and beliefs with each other. Thoughts, ideas, and tales of people come in the form of literature through novels, short stories, drama or poetry.
Beginning with Charulatha Abeysekara Thewarathanthri, winner of 2016 Gratiaen Prize for her novel 'Stories', and introducing her as a structural engineer, Mathematics teacher and daughter of Tissa Abeysekara, he invited her to brief on what prompted her to write the novel, Stories. The next to address the audience was veteran journalist Trevon Devotta on his new experience with an extensively researched manuscript of fictionalized narration of Japanese attack on Colombo and Trinco in 1942, which was followed by another Gratiaen winner [for Mithil's Secret in 2009] Prashani Rambukkwella, a writing coach and Communications Consultant. Next, a medical specialist Dr. Gamini Goonetillaka, a surgeon who wrote a book incorporating his invaluable experiences at the theatre . Finally, Asiff Hussein with an inspiring and timely idea on the success story of inter-racial marriages; the true story of his own parents who came from two conservative Muslim and Sinhala Buddhist families.
The A and K Bookshop and Vijitha Yapa stalls displayed a good selection of texts on a wide range of subjects. The fest is important as often, readers usually get an opportunity to talk with a writer only through the writer's work; here an occasion was created to speak with writers. They were able to meet many writers and speak with them.
The Lit Fest gathered and unified people with common interest in literature who always will remain Annasi and Kadalagotu at heart though the writer was somewhat disappointed that there wasn't the usual annasi and kadalagotu along with varieties of pickle [achcharu], at the entrance unlike on the previous occasions. It is quite understandable - the glamorous star class ambience with its own traditions would not. But, Captain Elmo, 'the man who represents Sri Lankanness', as Dr. Dayan Jayatillake once wrote, could have persuaded, Chef Publis, father of truly Sri Lankan cookery for a little magic of mouth-watering treats of Kadagotu, a nouvelle cuisine to match the literary novellas of the day.
Capt. Jayawardena expressed his gratitude to a dedicated team led by Keith Wijesuriya for their unstinting co-operation, untiring effort and hard work.
What a treat for hundred rupees!