---
Today's vehicle engines are designed to achieve an optimal balance of power, fuel economy and emissions.
But to get the most out of your vehicle choosing the right motor oil matters. Vavoline's OW20 synthetic motor oil is specifically blended for hybrid vehicles to provide protection to the engine across a far wider range of temperatures. It helps to reduce wear and extend engine life while delivering the best fuel economy.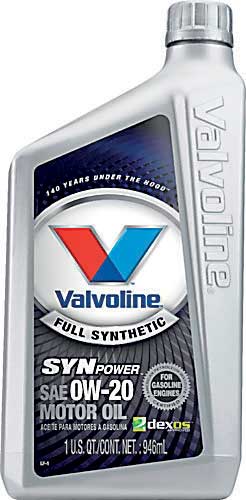 "The Valvoline OW 20 is a premium-quality motor oil geared specifically towards hybrid electric vehicles formulated to provide enhanced engine protection against heat, deposits and wear," said Shehan Perera, Country Manager – Sri Lanka, Maldives, Pakistan and Afghanistan for Valvoline International. "The right motor oilmakes all the difference and with the properlubrication oil you can be ensured that your vehicle gets the best protection at all times",
Valvoline's 0W-20 motor oil is a fully-synthetic motor oil, manufactured in the USA, providing ultimate performance to help you reduce fuel consumption and exhaust emissions in passenger and hybrid cars. The product is suitable for year-round driving, and manufactured utilizing latest technology to deliver increased stability, improved strength and extra protection. It also enhances engine durability and improves fuel economy especiallyfor vehicles where CO2 reduction is important.
OW 20 is manufactured with high-viscosity index, premium-quality synthetic/hydroprocessed base oils and its specifically designed performance additives help minimize engine deposits and wear while protecting against high temperatures, low-temperature gelling, rust corrosion and foaming.It also helps to deliver outstanding engine protection and enhanced fuel economy for outstanding engine performance.
Valvoline continues to develop new products and solutions to help meet the demands of today's customers and therefore offers a complete portfolio of advanced option oils to best service engines and vehicle needs worldwide which include including VR1 Motor Oil, MaxLifez Higher Kilometer, SynPower Full Synthetic, Eagle One appearance products, Car Brite car restoration products, Zerex antifreeze, Premium Blue Diesel, NextGen motor oil created with 50 percent recycled oil, Valvoline Motorcycle Oils, Valvoline Coolants and Valvoline Professional Series Service Chemicals.
Valvoline, the first trademarked lubricant brand in the U.S., turns 150 years old this year. The Valvoline brand has the heritage that rivals some of the largest global companies and is listed among the fortune 500 companies. Valvoline currently has a global footprint in more than 160 countries and territories worldwide producing and distributing automotive, commercial and industrial lubricants, and automotive chemicals.
United Motors Group (UML), one of the country's oldest automobile companies, is the sole distributor for Valvoline lubricants in Sri Lanka. The organization has been ranked amongst the Top 25 companies by Business Today and listed among the 100 Most Respected Entities by LMD. UML is also the sole distributor for some of the globally renowned passenger and commercial vehicle brands such as Mitsubishi, Fuso, MG, Perodua, Zotye, JMC, Brilliance, DFSK and TVS while also being the sole distributor for Yokohama tyres, Eagle One and Simonize car care products.UML is one of Sri Lanka's most progressive organizations and offers a wide range of services through its 2000 plus dealer network island wide.