---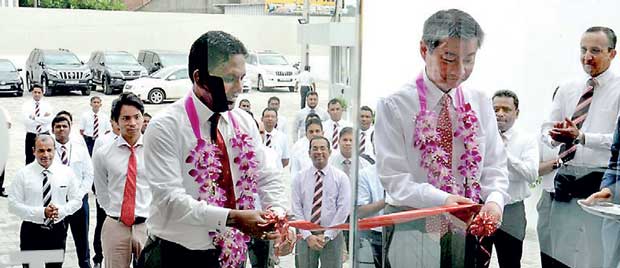 Toyota Lanka (Private) Limited, the sole authorized distributor for Toyota vehicles in Sri Lanka recently inaugurated its latest Body Repair and Paint Centre (BPC) in Maharagama.
The opening was attended by Managing Director, Toyota Lanka (Private) Limited Shungo Yoshioka, Manohara Athukorala, Director and Chief Operating Officer for Toyota Lanka, and senior management officials.
Managing Director, Toyota Lanka (Private) Limited Shungo Yoshioka speaking at the opening ceremony said, "I used to regret that customers had a longer appointment waiting time. But now I'm happy that with the new facility expansion our capacity for servicing as well as repairing will increase and thereby provide an improved customer experience."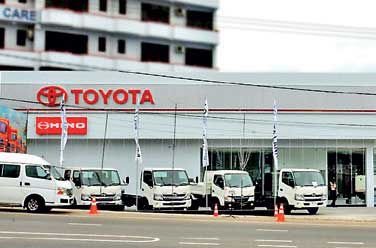 Manohara Athukorala, Director and Chief Operating Officer for Toyota Lanka also noted, "This new expansion despite a large investment is being done in order to reach and provide accessibility to our customers and thereby bring in our international experience to Maharagama by providing the Best in Town experience through the decades of trust
we developed."
This modern facility is equipped with state-of-the-art equipment and developed under Toyota's stringent environmentally-friendly guidelines. The workshop is dedicated to ensuring global standards in Toyota vehicle care and is the only centre in the island with the ability to bring Toyota vehicle back to its original elegance. All Toyota Special Service Tools (SST) such as advanced welding machines, infrared heaters for speedy drying and water-borne painting systems are imported specifically to work on Toyota vehicles.
This new addition to the Toyota Lanka family will meet the demands of the Eastern and Southern parts of Colombo, providing shorter appointment waiting times, high quality, and faster repair and delivery time. The center will facilitate paint works and a range of small and medium scale damage repairs.
From an acquisition of a small workshop, the Maharagama branch has grown in to a bigger facility phase by phase, and is now geared up with modern customer lounges making sure the customers are equally comfortable as they wait for their vehicles to be pampered.
Toyota-trained engineers and technicians always ensure the highest quality of workmanship with Original Equipment Manufacturing (OEM) specified paint
and coatings.