---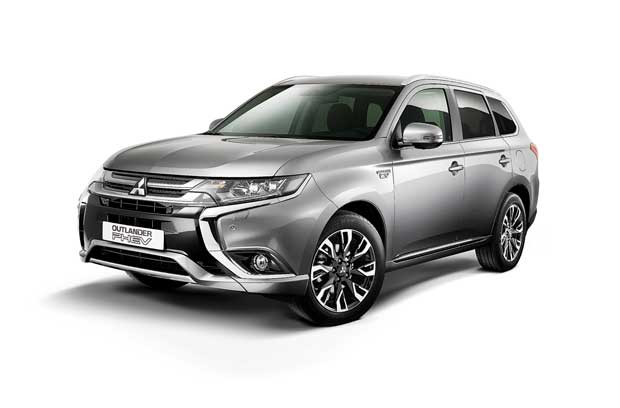 Someone once said that driving is an art that is perfected every time you take to the wheel. It also requires a vehicle that is an extension of your personality. Mitsubishi's Outlander PHEV, the world's first plug-in hybrid electric SUV is especially designed to create more than just a regular driving experience.

Since its launch globally in 2014, the Outlander's clean, green power of electricity combined with a petrol engine has efficiency as the backbone of its design. It not only gives you the convenience of charging your SUV in your driveway but also guarantees comfort, safety and durability. The innovative Plug-in Hybrid EV system that powers the Outlander PHEV delivers remarkable eco efficiency without compromising comfort, performance or convenience.

Including full leather seat upholstery, electric sunroof, a keyless operation system, multi-function leather steering wheel as well as the twin motor 4WD system with lock mode, the Outlander is a full-option SUV. Safety wise the Outlander comes with 7-air bags and stability control to ensure smooth driving even in the roughest terrain. Listen to your favourite tunes while cruising along with the premium audio system that is also specially designed for the Outlander PHEV itself.

With a current global market share of 18 percent, one of the main factors that have made the Outlander PHEV one of the most sought after vehicles globally is its technology. The twin motor 4WD performance makes for easy handling, while the 2 litre engine is highly efficient with the high performance generator that transforms engine power into electricity to recharge the drive battery and assist the motors when needed. The battery is stored under the floor to maximize interior space and lower the centre of gravity for improved safety and handling.

In the electric driving mode, the vehicle uses only electricity from the battery, resulting in zero fuel consumption and zero CO2 emissions. This drive mode is quiet, clean and powerful with a maximum speed limit of 120 km/h. In the hybrid driving mode on the other hand, the motors power the vehicle using engine-generated electricity. The engine generates electricity when the battery level is low and to increase power when accelerating rapidly or climbing hills. The switch between the two systems is at a simple push of a button.

United Motors markets the Outlander PHEV export model with added benefits to Sri Lankan vehicle owners like the modified charging sockets that fits local electricity fluctuations, acclimatized design to suit local weather and road conditions.

With a warranty of 4 years / 100,000kms, the Outlander PHEV is available from United Motors outlets in Colombo, Anuradhapura, Jaffna, Kurunegala, Ratnapura, Matara and Kandy. The brand new Outlander purchased from United Motors is also guaranteed to be a current year vehicle and therefore clocks minimal battery life.