---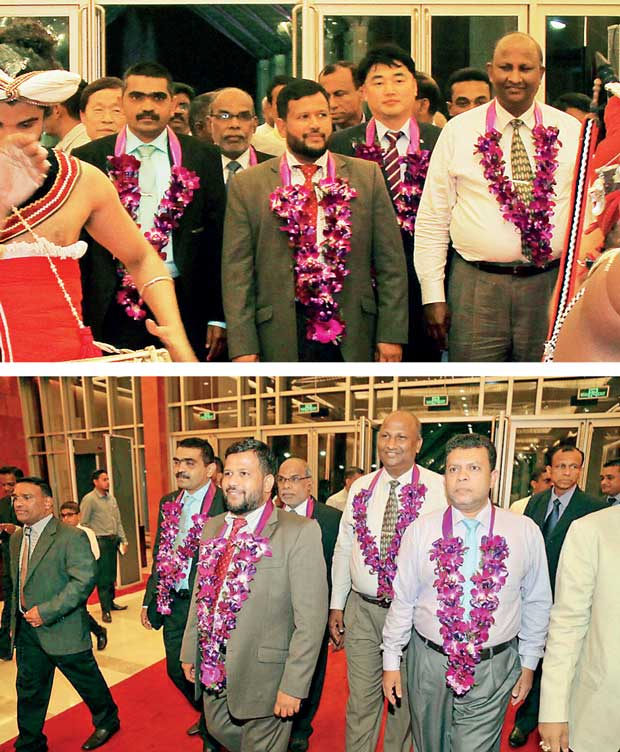 State Trading (General) Corporation [STC] joined hands with Auto Green Carvita (Pvt) Ltd, to introduce a high performance Radiator Activator under the brand name of 'Bio Carvita'.
The lunch ceremony was held at the BMICH with the participation of Minister of Commerce amd Industries Rishard Badurdeen and STC Chairman Dr.A.M.Jameel.
As one of the leading profitable state institutions, State Trading (General) Corporation managed to maintain their consistency by making continues profits for a period of five years.
STC believes that by introducing Bio Carvita Radiator Cooler, it will give a huge impact to their main market segments, namely state sector institutions such as ministries, departments, divisional sectaries and all other government organizations.
Bio Carvita is having the ability not only to enhance the time period of the engine but also to maintain the temperature of the engine in a consistent level. Also, most importantly the biggest advantage is, it helps to save 15-30 percent fuel in your vehicle and extend the time period of changing your vehicle engine oil.
At present the product is successfully used in developed Asian countries such as Japan,Korea, China, Philippines and Vietnam.