---
The Renault KWID took on a challenging drive across Sri Lanka, from Point Pedro to Dondra recently. The rally which started on 11th February at 7.30 am in Point Pedro ended on the same day at 8.30 pm in Dondra.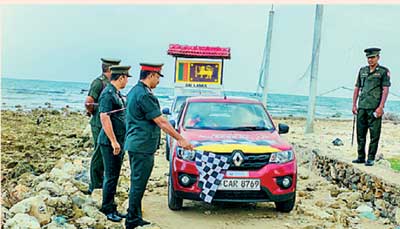 The Renault KWID undertook the journey with one full tank of fuel, in an effort to gain a better understanding of the fuel efficiency of Sri Lanka's favorite SUV look alike. Usually, most vehicles will not be able to make the drive from one point to another throughout the island on one tank of fuel and would need to refuel. But in a gesture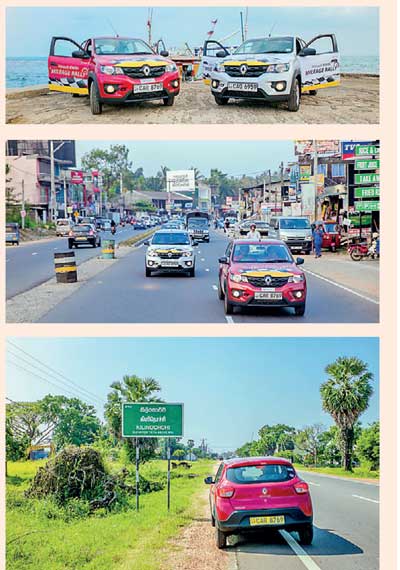 that highlighted the vehicle's exceptional fuel efficiency, the Renault KWID completed the 536 km with effortless ease that symbolizes the vehicle's exceptional performance.
The drive involved two cars, manned by two people each and clocked 26.75 km per litre on the mileage counter with considerable amount of fuel left. It also involved driving through various kinds of terrain in a testimony to the versatility and the reliability of Renault KWID as an everyday vehicle. The vehicle handled the drive with considerable ease, registering its durability and strength under any road condition.