---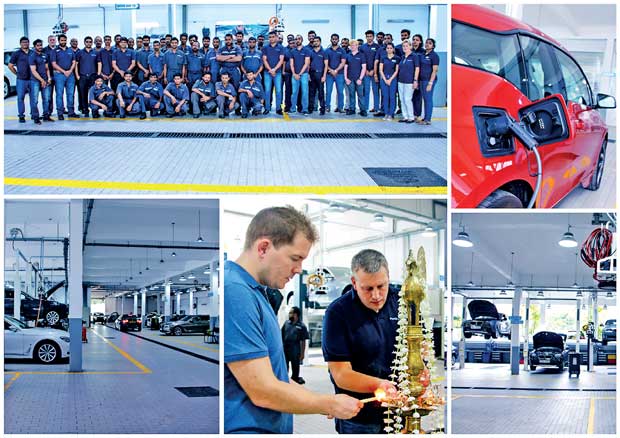 Prestige Automobile Pvt Ltd, Sri Lanka's only authorised importer and distributor of BMW, BMW i and MINI in Sri Lanka, expanded its flagship workshop with state-of-the-art facilities to continue offering unparalleled aftercare services.

The new workshop is furnished with two inspection bays where highly trained and certified BMW Service Advisors cab offer customers a vehicle reception at the car, where an immediate undercarriage inspection is done so the customer can fully understand their maintenance needs and repair requirements. The overall number of workdays has increased from 13 to 30, allowing Prestige Automobile to better service the growing customer base in Sri Lanka.

Prestige Automobile is also equipped with the complete range of mandatory special tools necessary for the proper repair and service of BMW vehicles, and all tools and equipment are in accordance to stringent BMW standards.

"We are privileged to be able to offer this state-of-the-art facility to our valued customers. Our Aftersales team strives to provide an uncompromised service experience to all BMW owners," said Volker Arnkens, Director Aftersales. "In order to better service our BMW i and BMW iPerformance customers, we also have the specialized equipment that is required to diagnose the complex High Voltage System in these vehicles and have a dedicated charging station in our workshop area so we can handover the cars with the required level of charging on the battery."


Prestige Automobile further provides accident and paint repair for their model range in the BMW Bodyshop, which is located in the close proximity to the only authorized BMW Service Center. Using specific technical knowledge, the latest modern repair techniques and the guaranteed use of Original BMW Parts, BMW vehicles can be repaired to near original condition. The BMW service specialists and technicians are trained and certified to repair and replace the carbon fiber components available in the BMW i range and the latest BMW models such as BMW 5 Series and 7 Series. The work is also carried out using the environmentally friendly water based paint that not only offers a solution identical to the original paint finish but also makes a contribution to our environment.