---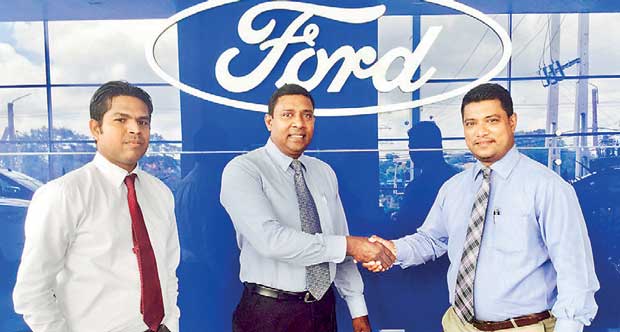 Transmec International (Pvt) Ltd., a member of Micro Holdings, the sole distributer for the French Lubricant giant Motul in Sri Lanka, has entered into a partnership with Future Automobile as their exclusive lubricant supplier for Ford luxury vehicles.
Motul specific engine oils are produced to meet Ford approved standards, especially designed to lubricate all Ford diesel and gasoline engines.
Transmec International Pvt Ltd. General Manager Channa Edirisinghe said: "We have developed our specific Ford range of oils dedicated to the new generation of Ford engines. With the experience working across the lubricant industry, Motul understands the expectations of our valuable stakeholders. We believe that Ford customers will be benefitted and experience the difference in our new product range."
The new high-performance engine oil in the light-running viscosity class 5W30 in conjunction with a lowered HTHS viscosity ensures low fuel consumption and significantly reduces CO2 values.
Motul specific 913D SAE 5W30 has been developed specifically for the latest Ford diesel engines which requires an engine oil according to the specifications of WSS M2C 913D.
With the new partnership, all Ford franchise authorised dealers will be carrying Motul branded specific Ford range oils enabling customers to service their vehicles.
The French lubricant giant Motul was one of the first oil brands in the world to be registered since 1853. As a lubricant specialist Motul produces high-quality lubricants for passenger cars, commercial and motorcycles. Motul has accumulated experience in the field of lubrication technology and has also offered profound know-how to the industry over many decades.
The company is headquartered in Paris and has spread across the world through their branches located in, Italy, Spain, Russia and USA including over 100 worldwide representations.