---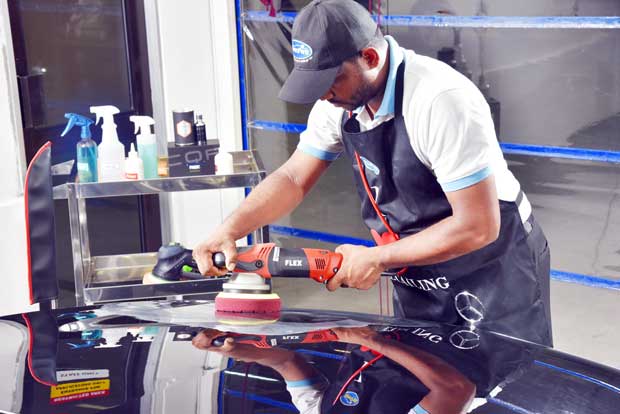 As a result of the continuous sourcing for the very best of car appearance and protection products, Kleen Park exclusively introduced Crystal Kote, the ultimate vehicle paint protection system in 2015 keeping in mind the Sri Lankan vehicle loving public, especially discerning car enthusiasts.

In our Crystal Kote treatment we exclusively use CQuartz Finest nano ceramic glass coating developed by CarPro Global - experts at inorganic nano technology and the creators of advanced car care solutions. CQuartz Finest have become the ceramic coating of choice for KleenPark who strives to provide their clients with the very best in vehicle beauty and protection.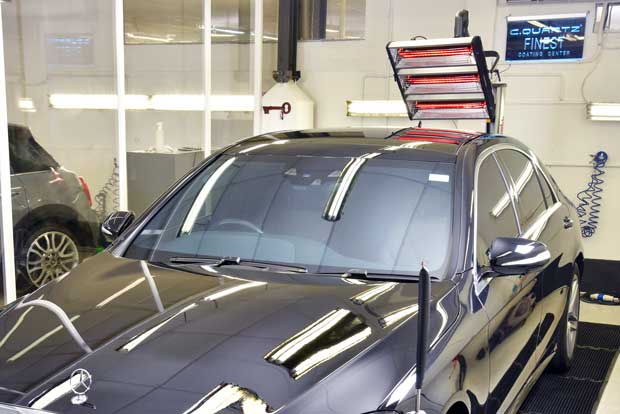 In 2012, CarPro Global introduced CQuartz Finest to the world as a new solution for enhancement and protection of automobiles; whilst enhancing the appearance with the deployment of the latest Nanotech derived elements.

From day one, the goal of CQuartz Finest has been to endorse and recognize only the most talented, caring & character driven professionals across the globe. KleenPark the pioneers of vehicle detailing in Sri Lanka was selected to be the official CQuartz distributor & installer in Sri Lanka being the only IDA Certified Detailer in the country.

CQ Finest utilizes an entirely new technology built on a complex hybrid blend of quartz infused epoxy nanotech particles. This Next-Gen tech utilizes an advanced hybrid composition, which bridges the gap between ceramic and organic materials with advances in a variety of attributes and unlike anything that has come before it. CQF provides a rich finish impervious to all oxidative elements and resistant to many stains and spotting issues which are prevalent elsewhere. CQUARTZ coating bonds to paint, glass, metal, and plastic at a molecular level, effectively becoming a functional element of the vehicle's surface. This incredible coating excels in high UV environments, protecting against UV damage, industrial and organic fallout, bugs and oxidation for over 2 years, all whilst making it easier to clean than ever before.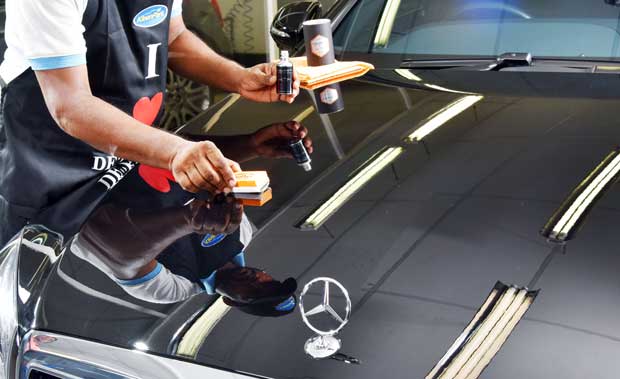 When Crystal Kote is selected, there is only one option for preparation. No expense will be spared in the process before application of the coating. The paint surface will be first cleaned and de-contaminated by thorough cleaning. All scratches, swirls, acid rain etchings & other surface impurities will be cleaned using our advanced paint correction technology employing a set of specially trained detailers.

In this advanced paint correction system we use purpose made paint levellers, polishing chemicals, buffing and polishing equipment to get the highest possible level of gloss before application of CQFinest coating. A mandatory two coats are applied and heat cured at an appropriate level via IR lamps that provides stain resistance, hydrophobicity and an unmatched gloss level not possible with any other method of coating protection.

Most importantly the Crystal Kote treatment should be followed up by a routine maintenance programme that strictly adheres to the after-care instructions in order to reap the unique benefits of this process and its warranty. All Crystal Kote customers are fully supported by KleenPark during the maintenance programme which involves the re-coating process.

Crystal Kote becomes an integral part of your vehicle, thus preserving its ultimate beauty and protection throughout the years.