---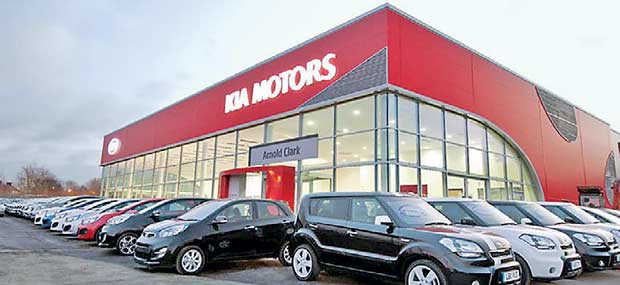 Daily Times: South Korean carmaker, Kia Motors, will start assembling its vehicles in Pakistan soon, said its local partner, Lucky Cement – who is to invest US$115 million to establish the vehicle manufacturing plant.
The Karachi-listed company is also part of a multinational corporation, Yunus Brothers Group. However, it was not clear how much capital Kia itself would invest in the venture as representatives for the South Korean company could not be immediately reached for comment.
Kia cars had been assembled by Pakistan in the past but disappointing sales led to a halt in manufacturing. "The new venture will also market and sell besides import and export of 'all types of Kia vehicles, parts and accessories,'" Lucky Cement told the Pakistan Stock Exchange (PSX) in a statement.
Kia's re-entry into Pakistan's Japanese-dominated car market and will boost the government's efforts to loosen the grip of Toyota, Honda and Suzuki – who assemble cars in Pakistan with local partners.
Last month, French carmaker Renault also agreed to invest a new factory in Pakistan and official say they are talking to several other carmakers.
The government believes increased competition should bring down the exceptionally high car prices in Pakistan – for which a new auto policy was introduced in March, favouring new entrants into the car market by offering generous import duties.