---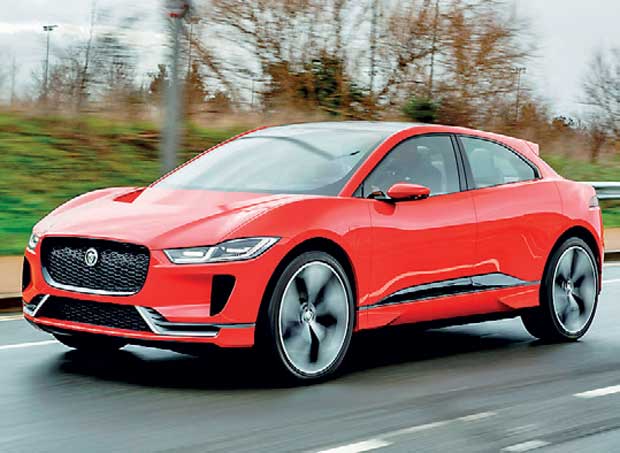 Jaguar's electric performance SUV concept will showcase one of the production car's first edition colours – Photon Red – when it appears at the Geneva Motor Show on 7 March.
The concept previews Jaguar's first electric vehicle, the Jaguar I-PACE, which will be available in 2018.
"With the I-PACE concept we've torn up the rule book to create a vehicle with supercar looks, sports car performance and SUV space, in one electric package. Our design and engineering teams have taken full advantage of the opportunities presented by electrification: a cab-forward, sporting driving position, exceptional interior space and, of course, zero tailpipe emissions and instant acceleration.
"The dramatic silhouette and powerful proportions are only possible because we consciously exploited every millimetre given by the state-of-the-art electric drive system. The I-PACE concept represents the next generation of battery electric vehicle design," said Ian Callum, Director of Design, Jaguar.
The I-PACE will be a long distance sprinter that accelerates to 60 mph in around 4 seconds, with a range of more than 500km (NEDC cycle) from the 90kWh lithium-ion battery. Charging is easy and quick, with 80 per cent charge achieved in just 90 minutes using 50kW DC charging.
Compact, lightweight electric motors at the front and rear axles generate a combined output of 400PS and 700Nm of torque, with the all-weather benefits of all-wheel drive. The I-PACE will also deliver the agility, ride comfort and refinement that will set it apart from all other electric vehicles: it will be a true Jaguar and a true drivers' car.