---
REUTERS: Hyundai Motor Co's top U.S. executive Dave Zuchowski has resigned effective immediately, in the latest shake-up of the South Korean automaker's management ranks as it tracks toward its fourth consecutive year of profit declines.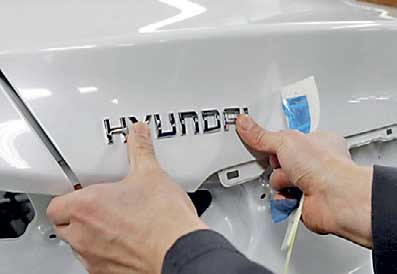 The abrupt resignation comes after the replacement of Hyundai Motor's sales chief in South Korea and its China head over the past three months, and as the firm looks likely to miss global sales targets for the second year running.
Hyundai and affiliate Kia Motors, together the world's fifth-largest automaker by sales, once set the global pace but have been hit by a slowdown in emerging markets and the industry's shift away from its mainstay sedans.
Hyundai Motor spokesman Chris Hosford declined to comment on a report in trade publication Automotive News that Zuchowski was fired for failing to meet sales objectives.
Hyundai Motor and Kia aim to increase their combined global sales by 1.5 percent to 8.13 million vehicles in 2016. While Hyundai's U.S. sales are up 2 percent through November, they are dominated by lower-margin smaller sedans rather than more profitable SUVs.
"Major loss for Hyundai and it's dealers," said Scott Fink, a Hyundai Motor dealer in the United States, referring to Zuchowski's departure.
Hyundai Motor America said Zuchowski has been replaced on an interim basis by the company's general counsel, W. Gerald (Jerry) Flannery.
"A search for Zuchowski's replacement will begin immediately," it added.
The shake-up comes ahead of Hyundai Motor Group's year-end management reshuffle, expected shortly after Christmas.
"The keyword for this year is a survival," one Hyundai Motor executive told Reuters.