---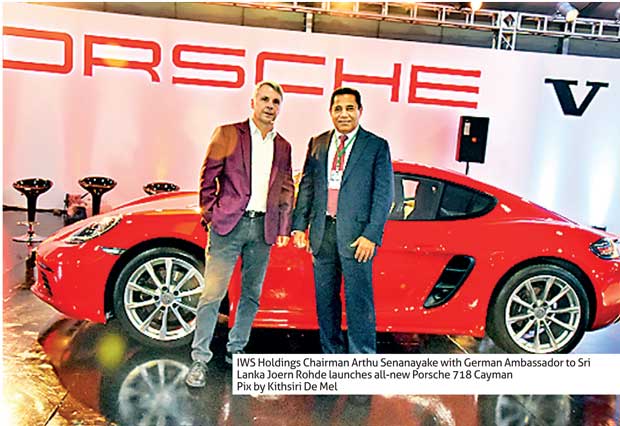 Euro Cars, the official importer and dealer of Porsche cars in Sri Lanka, introduced the all-new 718 Cayman, which is all set to hit the roads in style.
The car was introduced to the public at the Ceylon Motor Show, which was held last week at the BMICH premises.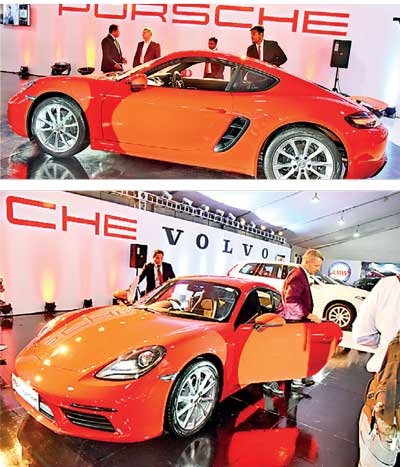 The chief guest of the event, German Ambassador to Sri Lanka Joern Rohde, said that Porsche is all about innovation, class, design and also anyone who owns a car like this can have a lot of fun due to its specifications.
"I studied in Stuttgart where the Porsche factory started. Still it is owned by the Porsche family. Porsche AG founder, Ferdinand Porsche, was the one who designed the Volkswagen Beetle before joining Daimler Benz. Porsche is all about the German car industry," he noted.
According to Euro Cars, the fourth generation mid-engine 718 model is a continuation of the proven four-cylinder concept and the history of Porsche. The 718 Cayman and the new 718 Boxter have an identical engine output for the first time. The entry level starts with 230 kW (300hp) from two litres of displacement. On the other hand, the S model delivers 257 kW (350hp) with a displacement of 2.5 litres.
The manufacturer's 718 designation is a reference to the groundbreaking sports car that was introduced in 1957, which was a great success for Porsche as a sports car brand. It is a successor to the legendary Porsche 550 Spyder. Recently, Euro Cars also introduced Porsche 911 Turbo, 911 Carrera 4S Cabriolet, Panamera GTS, Cayenne GTS, Cayman GTS and Macan GTS to the Sri Lankan market.