---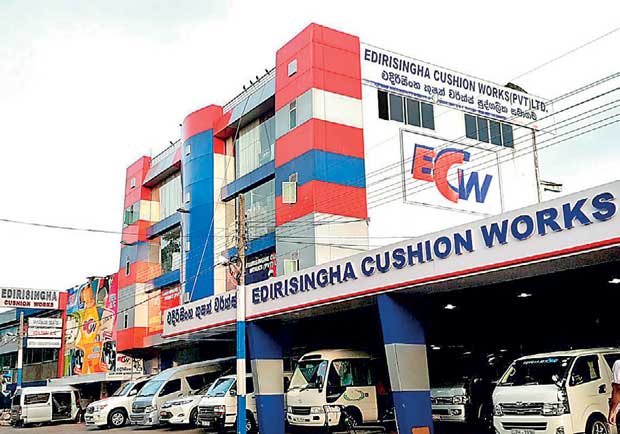 By Kamanthi Wickramasinghe
With many vehicles being imported to the country, the automobile industry in Sri Lanka has stepped into new horizons. Specializing in car detailing, modification and automobile seating, Edirisinghe Cushion Works (Pvt.) Ltd is an entity that has progressed with much effort. Being the brainchild of Newton Edirisinghe, the founder of this company, today Edirisinghe Cushion Works has expanded across borders to extend services in Japan. Edirisinghe shared his story with Mirror Business.
Could you give us a brief introduction about you?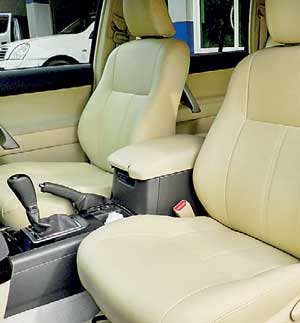 I was born and raised in Nittambuwa but shifted to Polonnaruwa with my mother around 1991. During that time, we underwent many financial issues and therefore, my mother started doing a small business. I used to do the sales part of it and this was my initial introduction to business. Thereafter, I started a hotel business, which wasn't very successful. I then thought I should start my own business because I couldn't rely on my mother's business. Several other businesses followed but I was not satisfied with them.
How did you get introduced to the cushion works business?
My brother did a training course in cushion works and was running a small business. So I helped him with this business but I always wanted to do a business of my own. With much determination I somehow managed to establish the Edirisinghe Cushion Works showroom in Warakapola with just one employee. Before reaching two years, the place I rented out had to be given back. This was a huge challenge for me at the time because I was just seeing light in my business. But I didn't take it negatively and ensured that I would never work in others' properties. Then I came across a two-and-a-half-perch land, which I bought and relocated the showroom in Kalalpitiya and started my business all over again.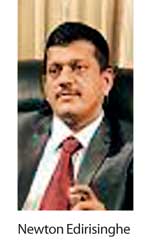 How was the progress you made afterwards?
Thereafter, I slowly expanded the business, recruited more employees and today it spans an area close to 25 perches. In an effort to expand my business across shores, I came up with an agreement with some officials in Japan. There again, I came across a few challenges but I didn't fall aback. However, as a result, I established Edirisinghe International Company Limited in Yatambe, Sukuba, Japan. Now there are close to 55 employees in my staff.
There are many places that offer services in cushion works. How does Edirisinghe Cushion Works differ from the rest?
We have a good finishing and when looking at other shops, Edirisinghe Cushion Works is a company that provides quality products for its customers. There is a good demand as most of our customers recommend our products to others. Customer satisfaction is of paramount importance. We specialize in providing cushion works, car audio and dual A/C services to people and with that we are the first in the country to provide all these services under one roof.
With the increasing number of vehicles being brought down to the country, how does it affect your business?
I started off with Rs.15,000 but I am happy with where I stand today. We work 24/7 and with the increase in vehicles we anticipate a better response from the customers.
What are your future plans?
I have started another showroom in Negombo and in the future we are going to introduce the accident repair and interior cleaning service as well. We specialize in modifying vans, cars, jeeps and other vehicles.