---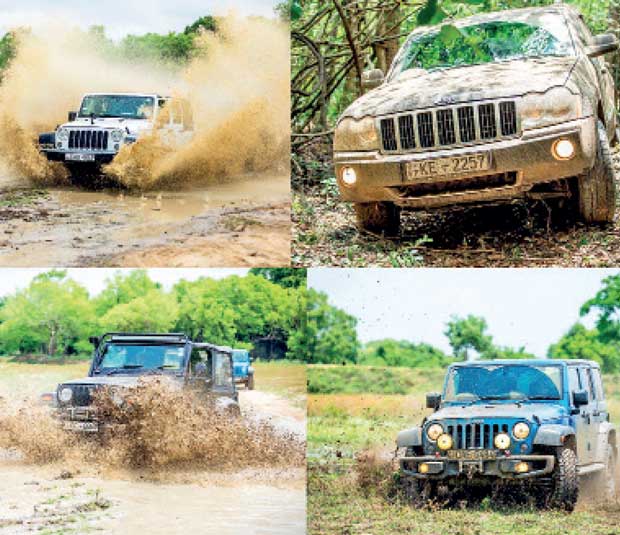 The hallmark of ultimate adventure in the great outdoors, Jeep together with Diesel and Motor Engineering PLC (DIMO) organised a trek into the indomitable terrain of Habarana.

With a number of selected proud owners of the ultimate 4x4 brand being taken through various exciting getaways, it no doubt left cherished memories in all those who partook in the two-day excursion that tested their limits and the limits of their 4x4s.

The excursion began with a convoy of Jeeps leaving Colombo from Dimo 800. Their first stop was the Dimo Kurunegala branch, where they had breakfast before leaving to the Cinnamon Lodge in Habarana.

After a refreshing lunch, they started the excursion at Minneriya National Park. It was educational, with the Jeep owners encountering the wild outdoors, elephants, pelicans and storks. At Cinnamon Lodge, the organisers of the two-day trek held a presentation on off-roading and the basics of maintaining and driving a 4x4.

On the second day, navigating through rocks, mud and jungle on land and on water, the Jeep owners discovered the thrill of adventure, of crossing over obstacles and conquering them one by one, as they tested the limits of their Jeeps and sweated it out with resolve and exhilaration. There were also three obstacle courses specially prepared for them, through water crossings, mud pits and rocks, further testing the limits of their Jeeps. Lunch was served, by a lake and in nelum kola to accentuate the feel of outdoor life everyone was part of. Having ended day-two on a highly adventurous note, they returned to Cinnamon Lodge, where a Gala Dinner was hosted by Dimo. It was a fitting end to a fitting two-day encounter.

Jeep has always stood for adventure, freedom, authenticity and passion. Dimo has been representing the best engineered brands in the world, in Sri Lanka for more than seven decades. With these two formidable outfits together, those proud owners of the ultimate 4x4 encountered Habarana with all its landscapes and sights.