---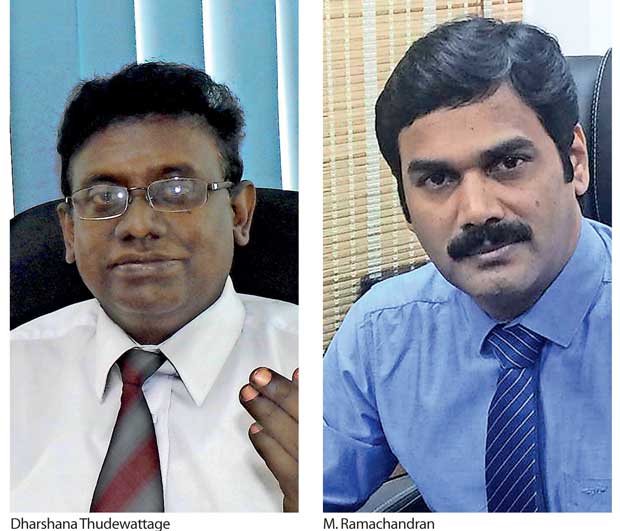 Associated Battery Manufacturers (Ceylon) Ltd (ABM) of Exide fame has commenced battery exports to the global market, formulating new initiatives to notch global player status.
This was in a backdrop where the response to ABM Exide batteries in different countries overseas has been overwhelming and the company targeting US$ 1million revenue in 2016/17 on battery exports to foreign markets, said ABM CEO, Director M.Ramachandran.
This year plans have been also madeto produce electric three-wheeler, solar application and industrial batteries, he said.
The company mustered export revenue of US$ 144,081 in the finance year 2015/16 and up to October this year has earned foreign exchange to the tune of US$ 324,166 from battery exports.
By 2020 the CEO said they target Rs.5 billion turnover with a 65 percent local market share and that was part of the expansion plan which had asked for more exports and new productsadded to the company's portfolio. The company has also projected a PBT of Rs 500 million in the same period.
The new office complex building with an investment of Rs 30 million is now commissioned and the two wheeler battery manufacturing plant with an investment of Rs 50 million is scheduled to commence manufacturing in January 2017, the CEO said.
Exide has captured close to 60 percent of the local market in Sri Lanka exhausting 80 percent of its plant capacity and further expansions were on the cards.
An aggressive export campaign has been also launched by ABM after setting up its international marketing division and a good response has been received from different counties, Ramachandran said.
"We are trying to be unique and have a technical edge on other batteries. We analyze the batteries available in countries that we export and do the product atpar of those batteries or products with better advantage in that market in terms of technologyor price." This technical expertise will also be passed onto the local customer, he said.
Ramachandran said they were now to enter the Myanmar market and had already started with Singapore and through the company CBSEA enter Malaysia, Indonesia and Cambodia. Myanmar is a huge potential market and they were confident of penetrating that market. Dubai is another potential market and ABM has already sent the first consignment there, the CEO said. Officials from the Maldives, Singapore, Myanmar, Dubai and Seychelles had earlier visited the ABM factory premises in Ratmalana and were very impressed with the product, the changes and the quality systems of the plant, he said. Orders started to flow in subsequent to these visits, he opined.
Furthermore, a Rs. 76 million assembly line has been ordered from the UK as a part of expansion drive in addition to the investment in the office complex this year, he said.The marine battery project which commenced this year too was gaining momentum with consignments already dispatched to Maldives and Singapore.
The International Marketing Division was formed in April and up to October had exported batteries to the value of US$ 324,166 and the projected target for 2016/17 is US$ I million, said Dharshana Thudewattage, Head –International Marketing & TQM.
He said they plan to market the battery under Exlan and Abmex brands particularly to Myanmar which is a huge potential market and was in the process of negotiating to appoint exclusive dealers for Myanmar within six months.
A delegation from one of the largest spare parts companies in Dubai who own 7,000 Toyota Camry taxis visited the ABM factory and has decided to source batteries from ABM, now, Thudewattage noted. Orders from Singapore have increased with Singapore Ports Authority and Singapore Army also placing orders for ABM batteries.
Thudewattage said last month they shipped a US$ 50,000 consignment to ALIA Investments Maldives who is the Yamaha agent there and a consignment of Marine batteries was dispatched in August to MTCC which is a Government company in the Maldives.
He said that the General Manager from Executive Motors from Seychelles had also visited the factory and discussions were underway to supply batteries to Seychelles and through Seychelles to Mauritius and other African counties.