---
An open day, an open heart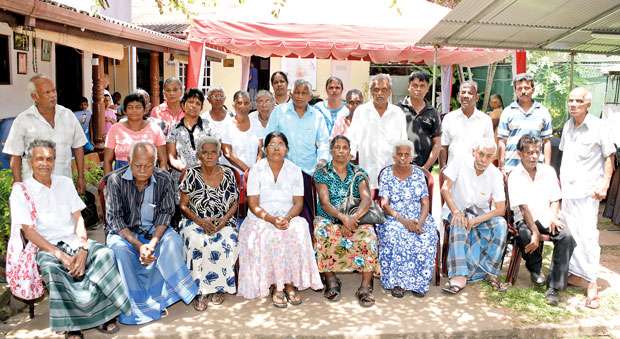 For the busy housewife who visits the Jathika Pola regularly she may be unaware that just down this same road by the side of the canal is a Centre that has been in operation for the last thirty years or so. The Centre supports persons affected by leprosy most of whom are already disabled because of the disease and are shunned by society, even ostracized by their own families, because of the shame and stigma attached to leprosy.

In the early biblical days leprosy-affected persons were not allowed to be seen in public and had to announce their presence by ringing a bell so that others could stay out of their way – some considered it a curse from the gods. This myth was however dismissed by Jesus Christ when he touched lepers and healed them of their affliction
Most of these persons are too old, weak or disabled to work and depend on the kindness of loved ones for their sustenance and eagerly look forward to the monthly stipend that Surol doles out to them.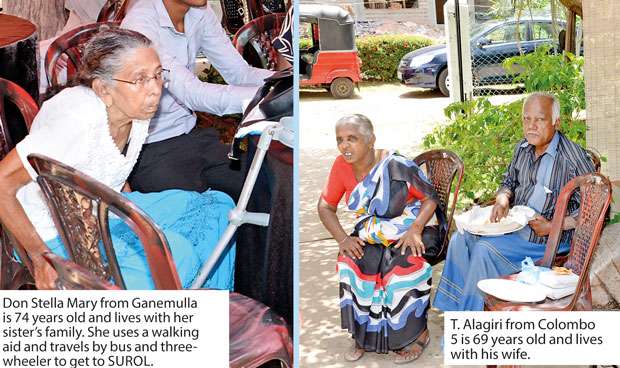 It is with this same love and compassion for persons considered unworthy and untouchable by society that SUROL has reached out to, in a very humane and commendable way

The Society for the Upliftment and Rehabilitation of Leprosy Affected Persons (SUROL) a registered charity was founded in 1971 and nurtured to what it is today due to the selfless and dedicated work carried out by the late Rev Fr. Glen Fernando. Today SUROL continues his legacy with the same dedication and commitment and supports leprosy affected persons irrespective of their caste, creed or colour - Sinhalese, Tamils, Muslims, Buddhists, Hindus, Christians are all served with the same spoon with no discrimination or difference.

Recently, the SUROL Centre in Narahenpita was a hive of activity when an Open Day was held for these affected persons from the Colombo district who gathered at SUROL to share their life experiences. Some of them came in hired tuk tuks because of their disabilities and SUROL reimbursed their travel costs. Most of these persons are too old, weak or disabled to work and depend on the kindness of loved ones for their sustenance and eagerly look forward to the monthly stipend that SUROL doles out to them.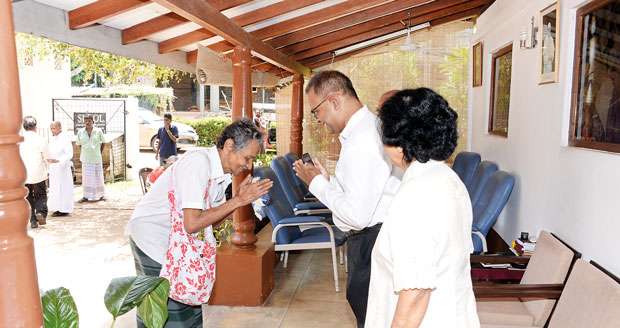 78 year old B.N. Premadasa is from Panadura and lives with his family.

They said that SUROL gifts them with two hampers each year, one during the National New Year and the other at Christmas, consisting of dry rations, provisions, a towel, sarong/material, bed sheet plus a cash gift that brings a bit of cheer to their otherwise dreary and painful lives.
Presently SUROL can only look after about 300 families due to financial constraints and invite the public to contribute towards this very deserving and humanitarian cause by calling their hotline 11 2503263 or by email to
[email protected] or by visiting their website www.surolsrilanka.org

Field Officers Terrence and Saman can identify each and every person by face and name in every district in the country that SUROL supports and together with Accounts Officer Niranka were mainly instrumental in organizing this Open Day. They were seen chatting enthusiastically with those present whilst serving them with tea, refreshments and lunch together with the other staff Bala and Selvaraj.

SUROL is able to carry out this mercy mission only because of the benevolence of donors and patrons who have come forward to sponsor one or more families affected by leprosy. SUROL also organizes fund raising ventures to supplement contributions and have set themselves a target of trying to support 500 such families.