---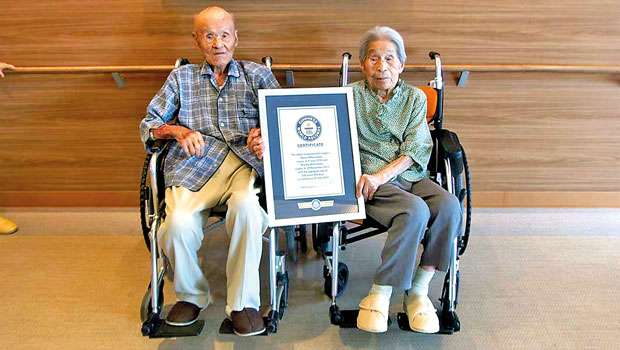 Adorable Japanese couple Mr. Masao Matsumoto (born 9 July 1910) and Mrs. Miyako Matsumoto (born 24 November 1917) have recently been awarded the title of oldest living married couple of aggregate age. Masao is currently 108 years old while Miyako is a sprightly 100 which combined puts them at 208 years of age! While they are not yet the oldest couple of combined age in history, that title still belongs to Norwegians Karl Dolven (31-08-1897 to 31-07-2004) and Gurdren Dolven (14-10-1900 to 24-04-2004). They had a combined age of 210 years, 1 month and 34 days when Gurdren passed away.

Their 80-year marriage began on the 20th of October 1937 but unfortunately Masao was called up a few years later for military service which took him away from his new wife and two small daughters. With Masao risking his life during World War 2, Miyako took the girls to live with family members with the hope that one day her husband would return home. Her wish was granted in 1946 when Masao returned "with only skin and bone left" according to Miyako, and the couple went on to have another three daughters.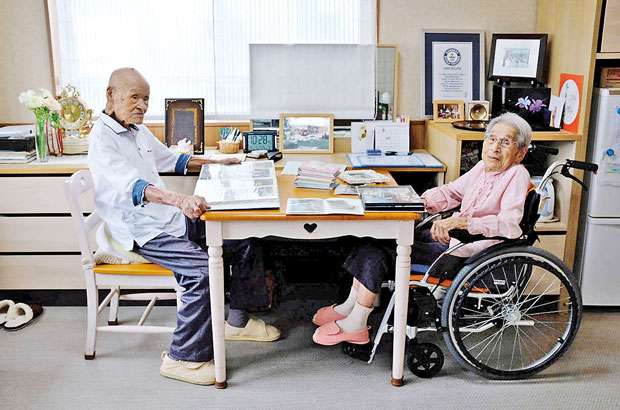 Although they were now all together, life was difficult raising 5 daughters with post war shortages. Eventually Masao secured a job with the harbour which required the family to move around Japan regularly but once the girls were all grown up and living their own lives, Masao and Miyako were able to spend time travelling the world and enjoying life.

Masao and Miyako's daughters (Etsuko, 77, Chizuyo, 75, Mitsue, 71, Emiko, 68, and Hiromi, 66) believe the reason their parents have lived this long is not only due to the strength of Masao, but also because Miyako prepared great meals for the family until she was 98. According to the Japanese Health Ministry, Japan actually has the highest amount of people (based on the size of the country) aged over 100 years of age of which 88% are women. This longevity is attributed to the traditional Japanese diet (high in vegetables, fish, rice and soya) as well as consistent physical activity throughout their life.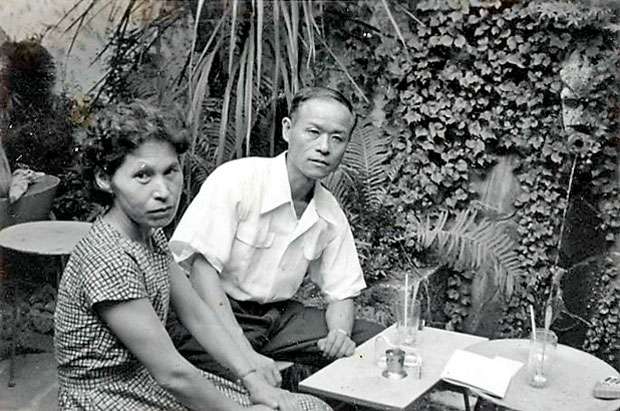 While the couple now live in a rest home, they still enjoy the activities and events organised in the centre and the couple regularly visited by their 13 grandchildren and 26 great-grandchildren! They were even able to enjoy a party for their 80th wedding anniversary in which Miyako got the chance to wear a beautiful dress and have photos taken – something she missed out on all those years ago.

But their secret to a successful 80 years of marriage?
"It's thanks to my patience, really," said Miyako with a laugh, posing with Masao and other family members in front of a framed certificate for their world record title. 'I am so grateful that it brings me tears,' she told Reuters.