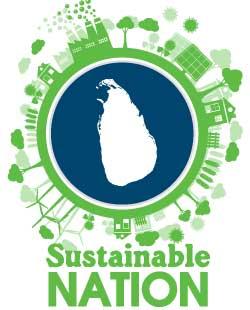 At the Daily Mirror, we believe that climate change is one of the greatest threats that we, as Sri Lankans, will face in the future. Therefore, we intend to provide our readers with local and international content with the objective to educate and inspire. We would also like to learn from our valued readers about any ongoing initiatives in making Sri Lanka a more sustainable nation.
We aim to explore sustainable ways of living that have the most positive impact on not just our natural environment, but also for humans and animals.
While topics such as global warming, pollution, and inequality are confronting, we believe it's time the media stopped shying away from these issues and became an active participant in finding solutions - and we hope you will join us.
---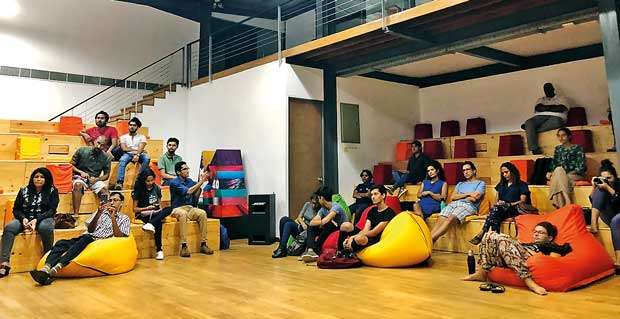 Tuesday 23 October saw the latest Trash Talk event moderated by Ananta Sustainables to discuss "Why Sustainability and what are the biggest challenges of the early adopters in this area?"

Each organization reviewed the success of their projects over the past year and what is being planned for the future by not only already established eco-friendly companies but the "everyday heroes" that are taking time out from their own busy lives to tackle the war on waste.
CSR Sri Lanka – Currently in the process of starting a project to revolutionize the waste collection and recycling industry in Sri Lanka. By creating a membership program where people join the service and can take their recyclable waste to a designated collection return they'll receive points based on the weight. Once they collect 1000 points members are able to exchange points for cash or sustainable products.
Pearl Protectors – This everyday hero organisation's main objective is raising awareness of ocean pollution and the effects that plastic has not only on marine life, but on humans who are eating plastic filled seafood unknowingly. In the past year they've been doing volunteer programmes such as cleaning the oil spill at Muturajawela with the use of cloth socks to soak up the oil as well as beach clean-ups in Wellawatta, Dehiwela and Mount Lavinia.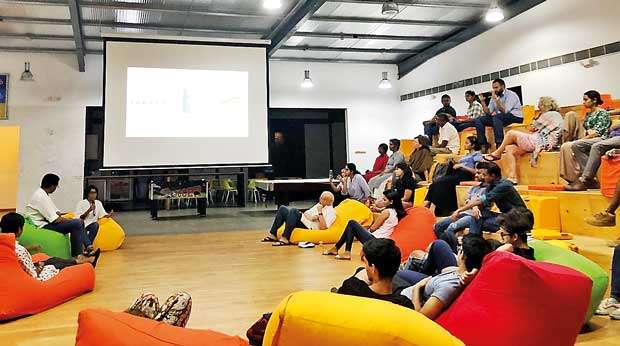 Parley for the Oceans – Instead of focusing on recycling, they are actively campaigning for the concept of A.I.R. – Avoid, Intercept and Redesign with regards to plastic waste. Choose alternative options such as reusable cloth bags or metal straws. Support closed loop companies and ones with strong recycling policies. If you see plastic rubbish, clean it up or get involved in beach clean-ups. Finally, find other materials to create things instead of plastic and create policies at home and in the workplace that prevent unnecessary plastics entering the system. On November 4 they are organising a 1000 strong beach clean-up at Crow Island with members of churches of all different faiths and welcome all to join in.

Ocean Intact – a passionate group of students who are working to raise awareness on ocean protection in between their studies. Starting with a small stall at The Good Market their aim is to inspire young people and teach them the dangers of plastic pollution in the hope that their parents will listen to them and also make changes in their lives.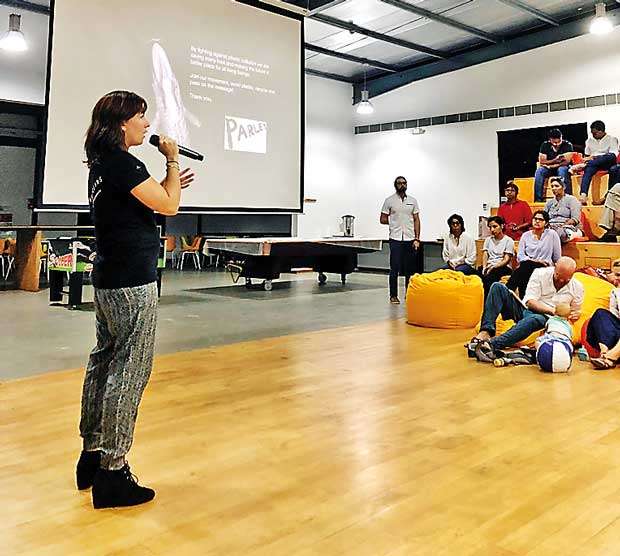 Ananta Sustainables – They talked about their "trash dolphin" project in Kalpitiya. By using donated materials and labour, they created a sculpture of a dolphin and filled it with trash from the beach in an effort to start a conversation about the plastic pollution in the area due to the hotels and the large numbers of tourists. The art installation has been extremely successful in starting a conversation between local community members and they plan on adding more sculptures around the island.
House of Lonali – is creating premium fashion products from upcycled material such as offcuts, print rejects and cut off fabrics that would be destined for landfill. Their portfolio includes clothing, shoes, bags and accessories that blend fashion with sustainability. They also work with big clothing companies as MAS holdings on how they successfully upcycle their own fabric waste.
Eco360 - Chullaka Hapuarachchi was originally in the polythene plastic business but has moved into the area of biodegradable plastic bag alternatives made of starch. Other items in the pipeline are 100% compostable coffee cups (currently coffee cups are unable to be recycled due to the plastic film on the inside of the cup). They are also creating paper straws and boxes made from sugar cane.
''The goal of the evening was to get people interested in doing something with other people and hopefully Trash Talk is the platform for them to connect" Ms. Weerasinghe from Ananta Sustainables, said and from the engagement from the audience with the speakers, it looks like the event was a roaring success.
Pic CREDIT: Tashiya de Mel