---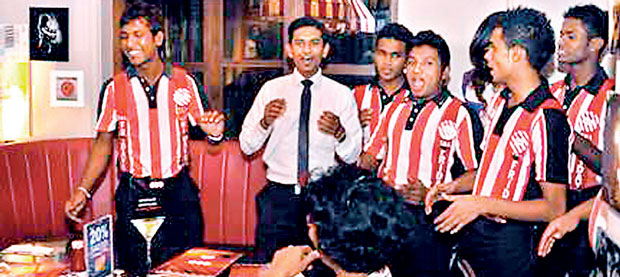 TGI FRIDAYS is painting Colombo Fort, Blue and White as it welcomes the 'Oktoberfest', world's largest funfair.
A 16-day carnival of authentic Bavarian food, beverages and games, Oktoberfest is now on at TGI FRIDAYS till the 11th of October.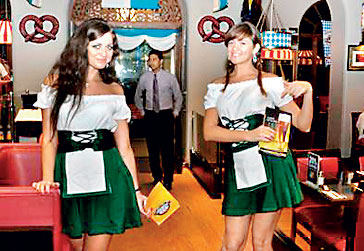 Guests can dig into authentic Oktoberfest cuisine prepared by Chef Stefan while taking part in fun competitions such as Stein Hoisting, The Brat Toss, Mr. & Mrs. Oktoberfest, drinking competitions, Spelling Bees and the Litre Stein Bucket race.
"Guests are having a very real glimpse of the Oktoberfest here at TGI FRIDAYS. They can share a platter along with Brew from Rs 1500 onwards and take part in some exciting competitions that we have put together. The atmosphere is a real German party. If you enjoy German food and drinks along with the typical Bavarian party culture then TGI FRIDAYS is the place to be," said Raj Asirvatham, Marketing Manager, TGI FRIDAYS.
The Oktoberfest is an important part of Bavarian culture, having been held since 1810. Other cities across the world also hold Oktoberfest celebrations, modeled after the original Munich event.