---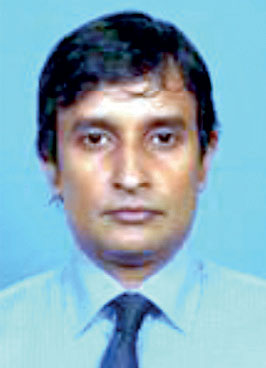 Clogard's recently launched unique nationwide cavity prevention campaign entered a decisive phase as it seeks to have a greater impact on oral health by focusing on educating and encouraging Sri Lankan families on cavity prevention.

Hemas Manufacturing (Pvt.) Ltd's flagship toothpaste brand, Clogard, through its consumer promotion initiative 'Brush, Pledge and Win' campaign, geared toward oral health care and cavity protection, is promoting measurable improvements in oral health encouraging healthy oral care practices.

"We hope to touch the lives of all Sri Lankans, working with families, as Clogard continues to visit all parts of the country educating and encouraging our people on the benefits of brushing daily with a fluoride toothpaste, thus significantly reducing the formation of cavities and improving overall oral hygiene," said Hemas Manufacturing (Pvt.) Ltd Managing Director Roy Joseph.

As a part of this ongoing national initiative, the Clogard team has covered 65 locations across Sri Lanka to date with 13,536 consumers submitting pledges to practice good oral care. Forging ahead in its pursuit of reducing the incidence of families with cavities, especially children and promoting a healthy, cavity-free Sri Lanka, the team will travel across the entire country in the coming weeks visiting over 126 locations islandwide.

"Tooth decay is one of the most common, preventable diseases, causing unnecessary pain and suffering especially among children. Through teaching, practice and nurturing oral health skills and activities, we continue our commitment to promote a positive change and encourage positive oral health initiatives," Joseph added.

Clogard, with its clove enriched unique formula, understands local consumer needs. Through its national cavity prevention campaign, the brand aims to encourage and educate consumers especially children and their parents to brush day and night reducing the number of cavities and improve overall oral hygiene.

The campaign also plans to rewards consumers who pledge their assurance of keeping their families cavity free. Every month three lucky winners will be selected through a draw of all entries received and each will receive a fixed deposit worth one million rupees. Other grand prizes on offer include laptops, bags, bikes and wristwatches.

Overall, the campaign seeks to help drive behavioural changes for a healthier, cavity-free Sri Lanka.