---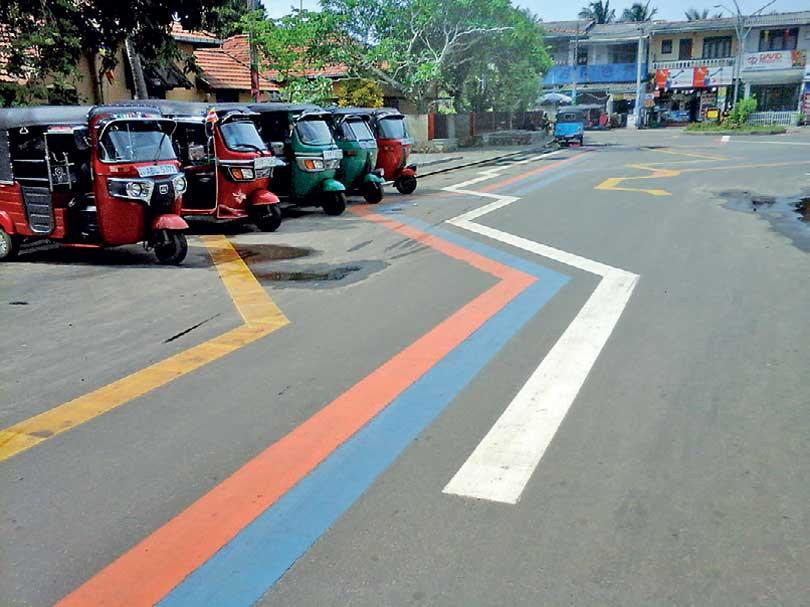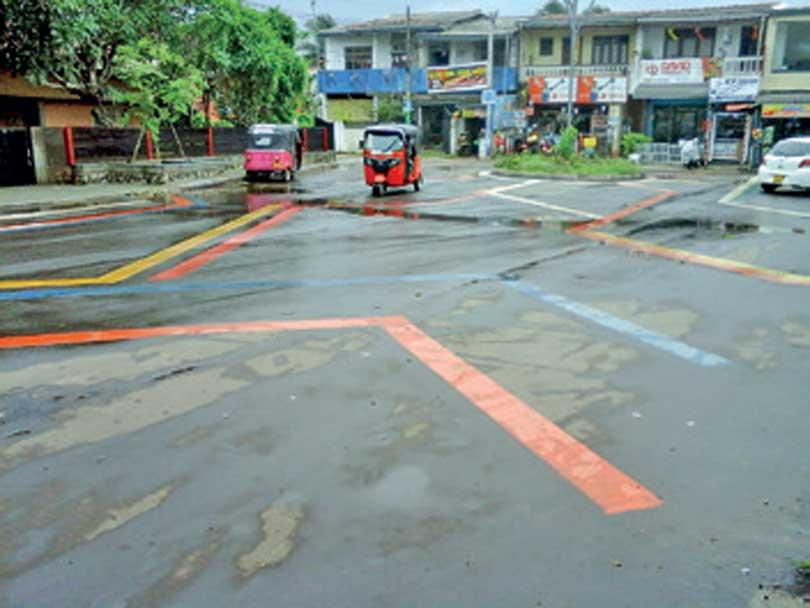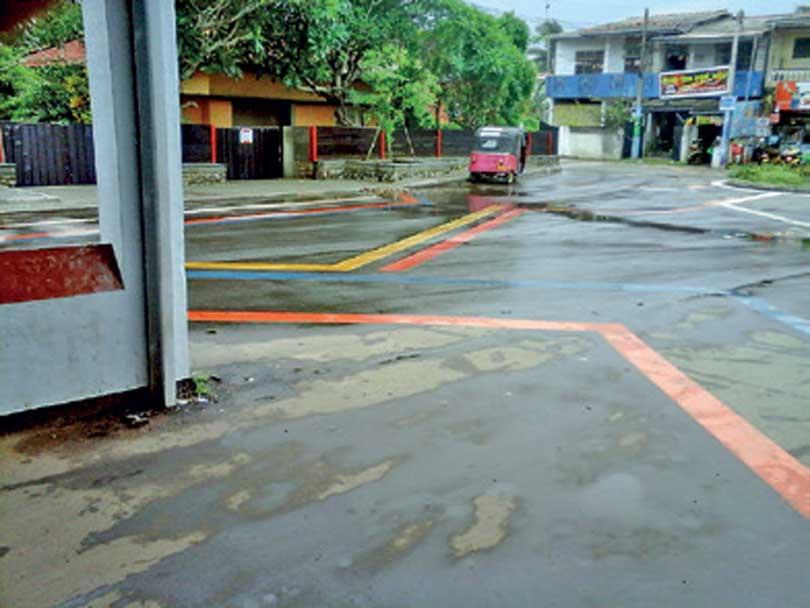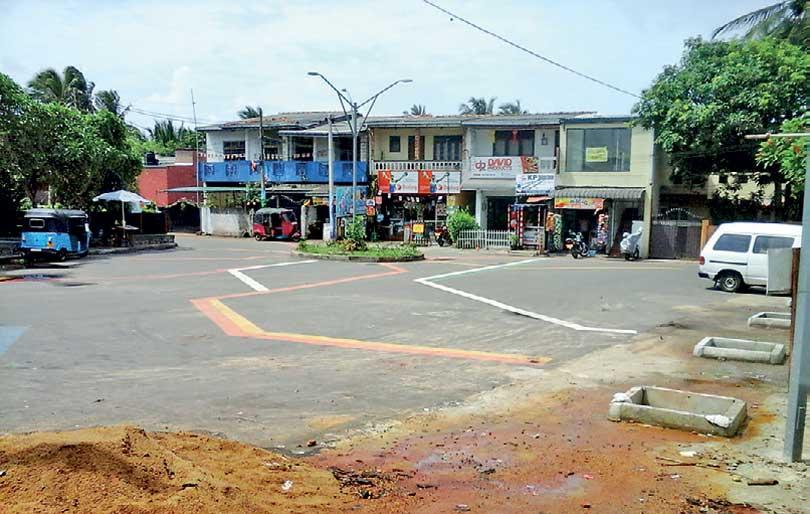 Residents say there are more urgent needs that require attention '

Panadura Urban Council says not involved in drawing coloured stripes
By Kusal Chamath
The Urban Development Authority (UDA) has launched a project to draw multi-coloured stripes on the road outside the Panadura Railway Station with the intention of enhancing the outlook of the road network as a pedestrian and tourist friendly one.

The coloured stripes can be seen drawn in zig-zag shape outside the Panadura Railway Station, the beach park road and the road linking station square and the beach park road.
UDA Senior Architect (Landscape Architect Environmental and Landscape Division) Pasan Fernando said a massive project was underway to develop the area as a tourist attraction and a recreational facility based on the beach park.

He said the railway station, the main bus stand and the beach park were located in one contour line that the entire area would be developed in keeping with international standards.
However, residents expressed concern about the project and said spending public funds on projects of this nature while neglecting the urgent needs of the area was unacceptable.
They said attention should have been drawn to repair dilapidated roads, the public market and the side drains and the failure to shift the SLTB bus stand to a suitable location without creating a heavy congestion in the private bus stand.

They pointed out that even a part of the station road was in a dilapidated state with ruts and potholes.

Meanwhile, Administrative Officer of the Panadura Urban Council said the UC was not involved in drawing coloured stripes nor had it been done with their knowledge.