---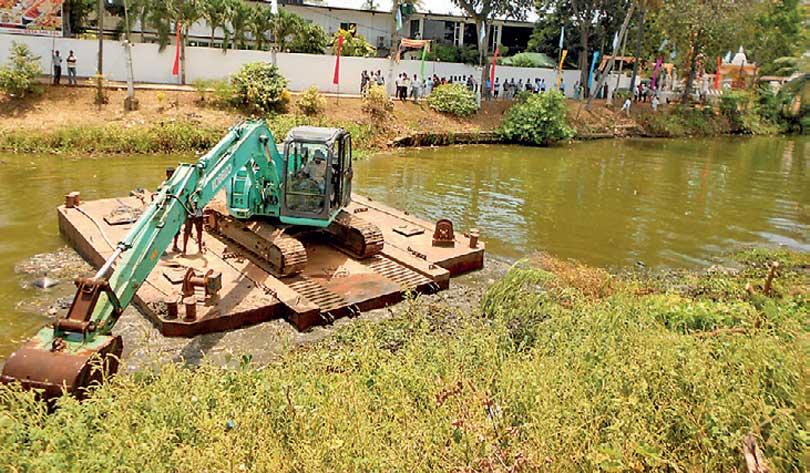 By Tissa Kotinkaduwa
The first stage of the reconstruction project of the bund of the Ja Ela Canal or Uruwal Oya costing Rs 26 Million had been now completed, the Chairman of the Ja Ela Urban Council Shammika Dias said.

Funds amounting to Rs10. Million from the urban council and Rs 16 million from the allocations of former Western Provincial Council Member Merril Perera had been utilized for this project.

With the unfavourable climate that prevailed in the Ja Ela area on many occasions, the Ja Ela canal had been overflowing which left the adjacent areas inundated.

The Ja Ela Police Station, public sports ground, the Temple grounds of the Ja Ela Bodhiraja Maha Viharaya, the Ja Ela- Tudella portion of the Colombo – Katunayake Main Road, several villages, houses and shops become flooded with the incessant rains, displacing many persons.

During the torrential rains in the first few months of this year, the canal bund breached at several points causing severe flooding displacing more than 1,500 families. Farmland, paddy fields and houses were severely affected.

With the view of overcoming this situation the authorities, with the assistance of the Gampaha District Irrigation Office dredged the canal and the tributaries and removed silt prior to the reconstruction of the bund.

The Chairman paid tribute to the former Western Province Council Member Merril Perera for his support in the project.

The residents of the area prone to the flash floods too appreciated the work handled by the Urban Council in safeguarding their lives and properties.