---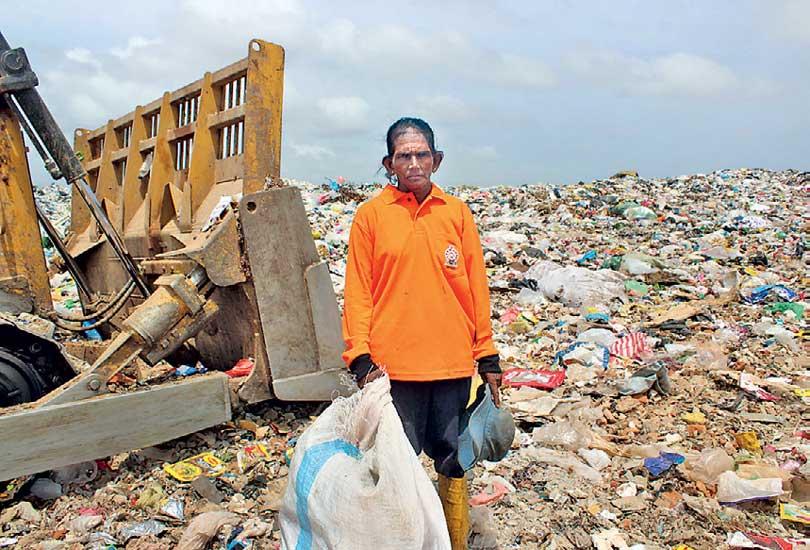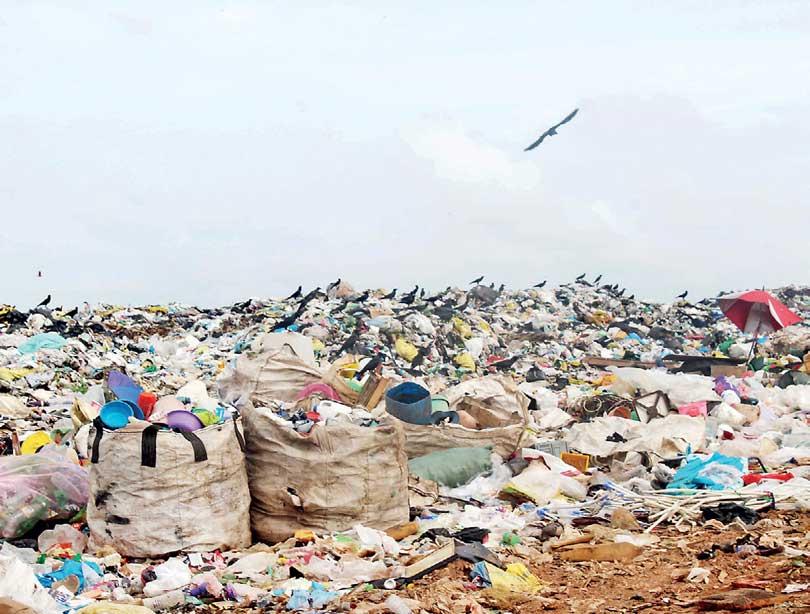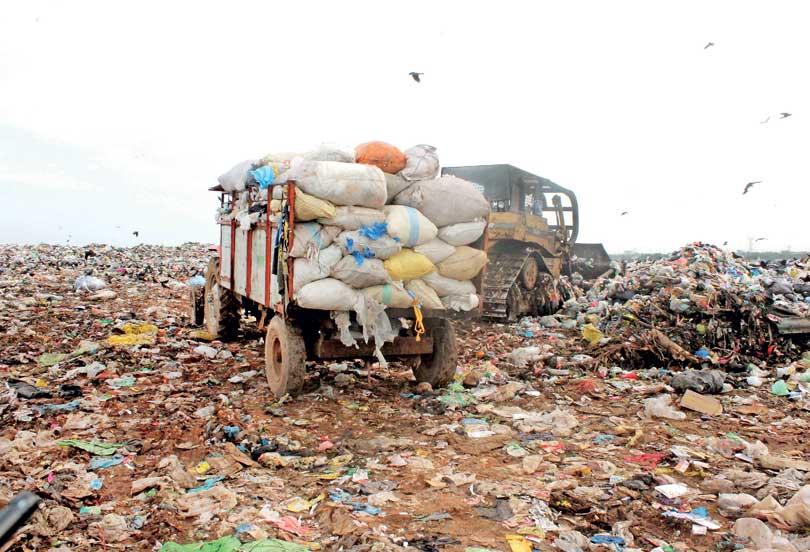 We saw a brave mother, on top of the Karadiyana garbage mountain which expands over 20 acres
What I do is not an immoral job and besides I work under the Western Provincial Waste Management Authority. My hope is to see my children become good citizens of the country by studying well
she collects a large number of plastics daily to which she is getting paid Rs.35 per kilo

"I get a salary of about Rs.60,000 to 70,000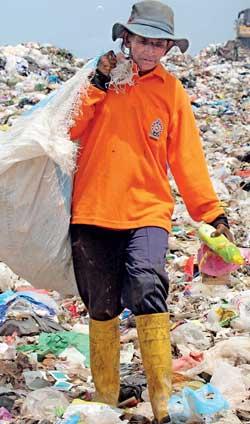 By Rekha Tharangani Fonseka
Motherhood means bearing any pain and obstacle for the betterment of the children. A mother would never hesitate to take up even the most difficult occupation, competing on par with men, so she can provide for the children. We saw such a brave mother, on top of the Karadiyana garbage mountain which expands over 20 acres. She is L.R.T. Wasanthi and she turns garbage into gold; the garbage which we dispose.

The Karadiyana garbage mountain, which is being managed by the Western Provincial Waste Management Authority, is one of the 25 garbage mountains in the Western Province.
Wasanthi talked to us while walking among the three million tons of garbage.

"What I have been assigned to do is separate and collect items and materials such as plastic, coconut shells and cardboard," she says commenting on her duties.

She is originally from Menikhinna, Kandy and had come to Colombo looking for a job. "That's when I met my husband. We have four children and two of them are still in school. Whatever the money my husband musters up is not enough to cover family expenses and that's why I came to work here," she says.

She says she collects a large number of plastics daily to which she is getting paid Rs.35 per kilo. "I get a salary of about Rs.60,000 to 70,000. From this, we pay the house rent and cover children's education expenses. We don't get Samurdhi or any allowance from the government but it's not like we can wait for someone else to provide for us," Wasanthi says.

She says there is no shame in separating and collecting garbage by walking from one end to another on the garbage mountain. "What I do is not an immoral job and besides I work under the Western Provincial Waste Management Authority. My hope is to see my children become good citizens of the country by studying well," she says.

Wasanthi, however, says she had her reservations about the job when she first started. "No one likes to suffer willingly. I was not keen about the job when I first started but I want to earn more now. My target is to collect two to three tons of plastics for a month. However, since garbage segregation was implemented recently, garbage collectors now sell plastics, cardboard and coconut shells already on the way here. But still, I can collect a good income given that I work hard," Wasanthi says.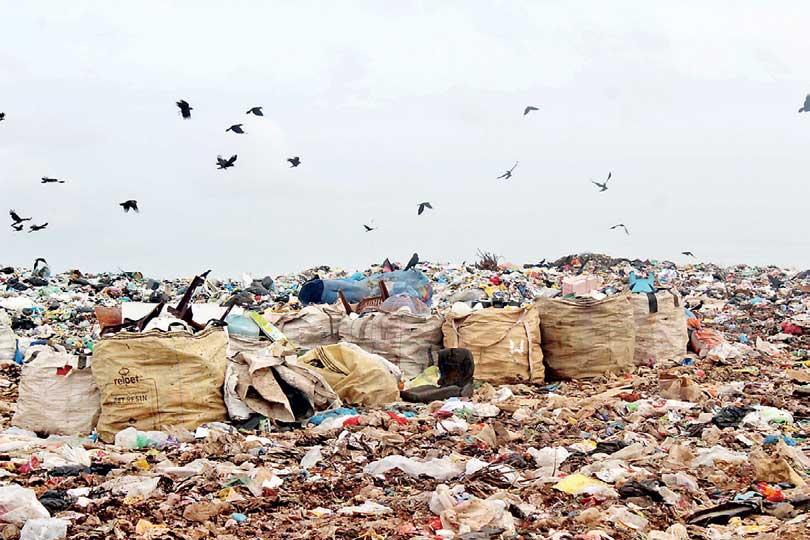 The Karadiyana garbage mountain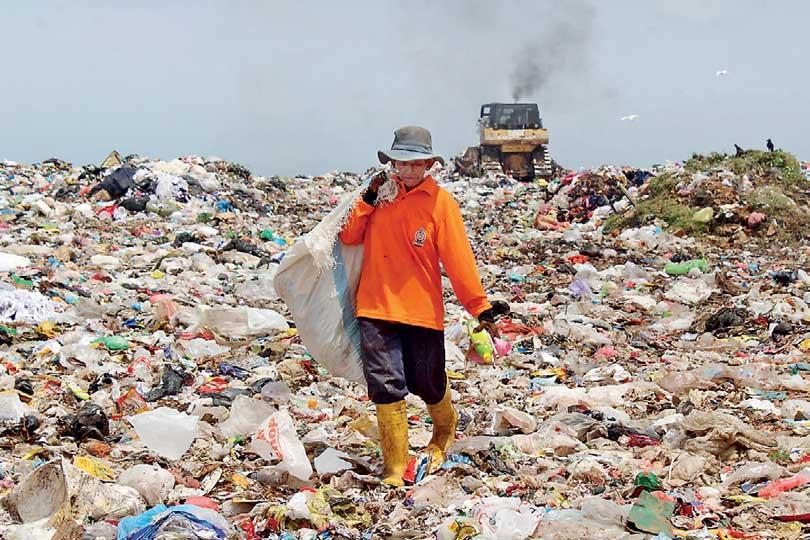 Wasanthi, walking among the three million tons of garbage